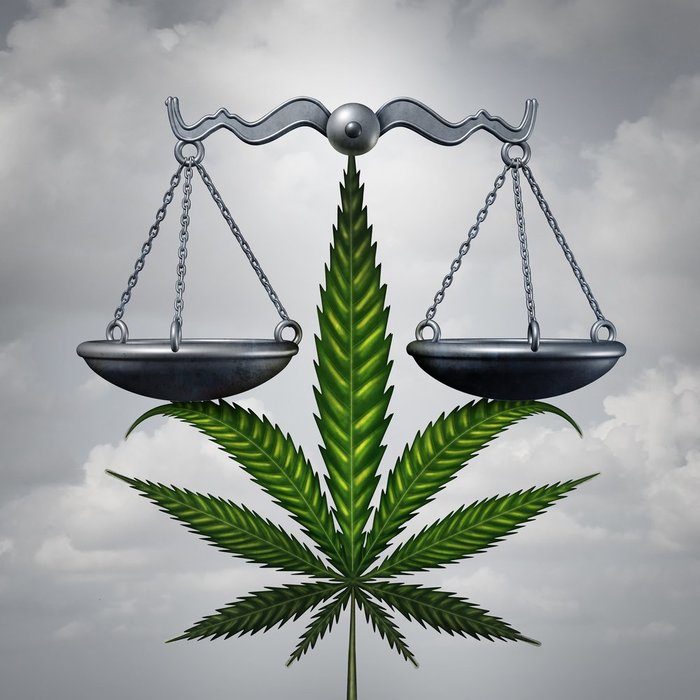 Once adult use cannabis becomes legal in your state, it can be tempting to relax, but there are still many important procedures and laws in states which have legalized marijuana in some form or another. The upcoming cannabis legislation in 2017 will have huge effects on legal consumption throughout the state. In January, we saw several bills proposed, but here are some that could potentially have the biggest impacts on the Evergreen State. Everything from reforming cultivation laws, to students having the right to access weed, we've got you covered. Check it out:
And so, it begins.
On January 9th, Washington's 2017 legislative session began. If last year's progress is any indication, it is looking like lawmakers are going to have plenty of cannabis-related bills to consider this year once again. Washington lawmakers and regulators have been spending the past several years attempting to merge medical and non-medical marijuana business regulations. Several changes have already been made, but this process could continue in 2017.
House Bill 1092
House Bill 1092 is one of the most important bills in the works for Washington. Sponsored by State Rep. Sherry Appleton (D-Poulsbo), this bill would allow for Washington residents aged 21 and over to cultivate and produce their own recreational marijuana by growing the cannabis on their own private property. As it currently stands, Washington residents have access to recreational marijuana through licensed marijuana dispensaries only. They are not allowed to grow and process their own usable marijuana.
If this bill were to pass, Washington Residents would be allowed to grow up to six cannabis plants as long as the plants yield less than 24 ounces after the curing process. If there is more than one adult in a household over the age of 21, you can grow an extended number of plants, but no more than 12 plants at a time yielding no more than 48 ounces of usable weed.
This bill would amend Washington State's current recreational marijuana system, which unlike every other state with recreational cannabis laws, doesn't allow for the cultivation of recreational weed at home. According to the marijuana advocacy group NORML, Washington is the only state which allows for recreational usage that doesn't give users the option of growing their own plants.

If you live in Washington State and you truly believe that growing your own cannabis is an important right for adults to have, you can check out the bill and support it by checking out the Marijuana Policy Project and signing the petition by clicking here.
House Bill 1060
House Bill 1060 is designed around the belief that children can benefit from marijuana, and they should be allowed to use it in schools if they have a debilitating condition. This doesn't mean 10-year-old Sally can light up a spliff in the middle class, but it does mean giving the child with epilepsy access to subtle cannabis products. Whether it means being able to sit through an entire class period or overall just being able to function properly, (think Parkinson's or Cerebral Palsy), Charlotte's Web and CBD oils would be a huge help in schools across Washington.
For now, though, kids around the country continue to suffer because cannabis on school grounds is illegal That is, until now. Representatives Brian Blake and Jim Walsh have filed a bill that would make it easier for students to have access to medical marijuana while at school.
Making its rounds through the legislature in Washington State, House Bill 1060 would allow for students to consume select forms of medical marijuana on school grounds. Again, this isn't about your elementary aged kid smoking weed at school, it will be regulated, and the forms of cannabis used will be non-psychoactive. If it passes, the bill would
"A school district to permit a student who meets certain requirements to consume marijuana for medical purposes on school grounds, aboard a school bus, or while attending a school-sponsored event."
It would also require:
"…The board of directors of a school district to adopt a policy that authorizes parents, guardians, and primary caregivers to administer marijuana to a student for medical purposes while the student is on school grounds, aboard a school bus, or attending a school-sponsored event."
The essential takeaway is, of course, that if a student meets the state's requirements, schools and their respective districts would no longer be allowed to judge whether or not cannabis is allowed to be used on campus. If a child qualifies and a parent or legal guardian is available to administer the CBD oil or the edibles tinctures, the kid would be allowed to use their product at any time on school grounds or at school functions like sports or dances.
An interview with Washington State parent John Barclay on K5 News showed us that the bill can't pass fast enough for some parents.
"This would allow me to be with her in a private office without any of the staff being there," he said on the prospect of helping his young daughter get through a school day without having any seizures, "I would just give her a cookie, and say 'have a good day."
John's daughter, River, would benefit so much from the ability to take her CBD oil or edible during her day at school. It would mean a world of difference. "She was brilliant in kindergarten, then seizures and (traditional) medication interfered with that," Barclay said.
The bill currently has support from liberals and conservatives alike and is expected to pass soon, which will make a world of difference for kids all over Washington like River and parents like John.
If you live in Washington State and believe that children with debilitating illnesses should have the right to use cannabis in schools, you can check out the bill in all its glory and support it by contacting your representatives in Olympia. You can also check out this group who support the bill and donate to Project PC.
These are the 2 most important cannabis-related bills to keep an eye on in the Evergreen State. If you want to make a difference, you should always feel free to get in touch with your state representatives and voice your opinion. Remember that change happens at the state level, so make sure your feelings are known. If you support one bill or the other, or both, make sure to educate your friends, family, and neighbors on the subject.
Change starts with you.