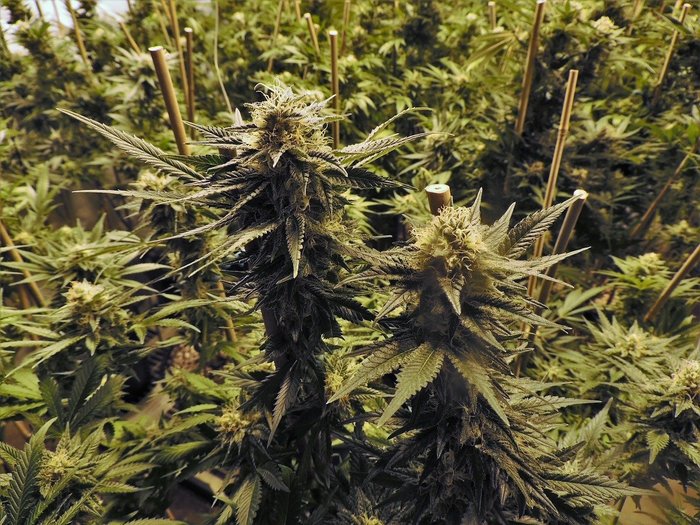 Walking into Verde Natural you are immediately overtaken by the sweet aroma of marijuana and the fresh scent of pine. Somewhere deep inside surges a feeling that you're about to embark on something special. Verde Natural has always been a pioneer in the marijuana industry; with that comes the responsibility of finding ways to stay relevant in a fast paced market while maintaining good ethics and transparent procedures. In today's market, superstores are emerging, brands are starting to expand, meaning grows are as well. And with a bigger grow operation, more industrial production tactics emerge. This has led to a surplus of issues including pesticides, cross-contamination, and an emotional disconnect with the plant. But not for Verde. We were able to catch a glimpse, behind the scenes, to see how Verde Natural is leading the way in our industry's natural innovation.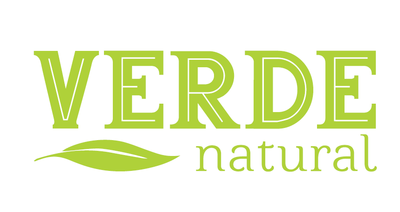 Verde began with their owner, Chuck Blackton, who mixed his business experience with his cannabis passion. Chuck, also known as "The Lemon Man", started growing marijuana early on and quickly became accustomed to the intricate detail involved with growing high quality cannabis. Once arrived in Amsterdam in the late 90s, Chuck's expertise and panache were quickly recognized. On a mission to grow the purest, highest quality marijuana in an environmentally conscious way, he set his sights on Colorado.
Walking into their Denver grow, the level of cleanliness and professionalism is foremost apparent. All employees are happy to be at work, communication is clear and transparent, and the industrial sized building houses individual rooms for flowering and vegetation. What is unique about Verde's operation is not the size, but how they use it. "Our biggest asset is attention to detail…each grower is assigned two rooms, one where the lights are on in the morning and one in the evening." Jimmy Nguyen, Wholesale Manager of Verde Natural explains while walking me through one of their flower rooms. "…And with that, each grower works with another, so it cultivates this team atmosphere where they are free to innovate safely while paying attention to the individual plants instead of being in charge of thousands of plants in a warehouse." Cassandra Maffey, Head of Verde's Cultivation, explains. With this collaborative approach, Verde growers have the opportunity to contribute their individual expertise while learning about each plant they work with, understanding their needs and quirks, and at the same time record these findings so they have data to revert to for advancing their knowledge and production efficiencies.
Cassandra hails from growing in the back country of Humboldt County where she developed a passion and connection to plants early on. With the natural, beneficial effects of growing outdoors, Cassandra has been able to naturally and safely capture the outdoor feel without the risks associated with outdoor growing. With a small team, and a family like atmosphere, Cassandra is able to spend her time mentoring and guiding each grower. This creates the clear identity of Verde's growing style as well as the distinct reputation Verde has with growing high quality, responsibly sourced cannabis. As we walked around, I noticed individual plants were grouped in large soil beds. "By using these large soil beds and reusing soil appropriately, it allows the plants to grow to their fullest potential" Cassandra eludes. What's most impressive about Verde's operation is their efficiency. By reusing soil, composting, and having 50% of their energy come from their solar panels, Verde truly uses every natural source that can benefit them.
While walking through one of the flower rooms, Reginald Clifton, a Verde grower was working on one of the plants. He was friendly, but extremely focused on his job. When Reginald was able to speak with me briefly, I was blown away by his passion, knowledge, and energy. Speaking with him about his day to day role at Verde was inspiring and left me feeling empowered and happy. When speaking to Jimmy, it was clear that the relationship with the plants is a big focus. "The plants know we are in here, and they respond to each grower's touch and overall energy. This level of respect for each individual plant allows the grower to act with a high level of detail, contributing directly to the happiness and overall health that Verde's product is so widely known for." And most importantly, Verde respects their plants as living organisms. The plant diet is clean and full of beneficial and rich, organically sourced nutrients, like sea kelp. All natural products are used. I could read and comprehend each individual ingredient in everything they showed me. With today's industry, that's the peace of mind consumers like to have when buying from a dispensary.
By the end of the visit, we were so impressed and thrilled to be working with such an honest, transparent company that loves what they do and lives for what they are creating.