Top 5 Edible Brands to Shop for Right Now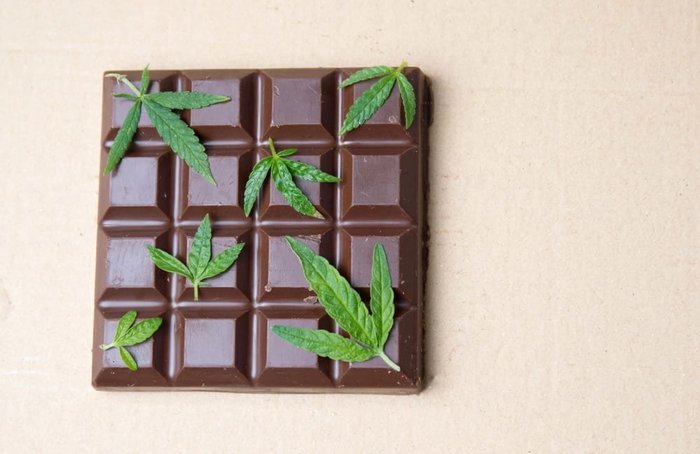 If you're an avid baker of the cannabis variety, then no doubt you have made many delicious treats using a variety of weed strains with flavors that both compliment confectioneries and maintain potency once baked.
Of course, any strain with sweet or candy-like accents in their flavor profile would quite naturally lend themselves to blend well with sugary delights. Popular strains for baking include Gorilla Glue, the aptly named Girl Scout Cookies, and of course, the hybrid adorably christened Glookies weed. The latter combines both the chocolatey taste of Gorilla Glue and the mint cookie flavor of Girl Scout Cookies.
But if baking isn't your forte and you are looking for ready-made Mary Jane infused goods, you have come to the right place! Here are the top 5 edible brands to shop for right now!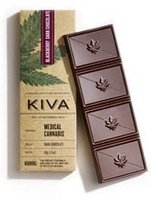 1.  Kiva Confections
It goes without saying that no list of top edible brands worth their salt would fail to give a shout-out to a titan of industry such as Kiva Confections. This California-based company has been going strong in the edible game for more than a decade and has shown no signs of slowing down.
Meticulous in their cultivation process, Kiva Confections strives to use only the best quality weed to include in their all-natural recipes. The purity of their ingredients combined with top-notch baking techniques truly shines through in the delectable flavors, nuanced highs, and unparalleled consistency of their products.
They offer a wide range of candy-laced treats with varying levels of potency, catering to new users, edible veterans, and anyone in between. Products include chocolate, gummies, chews, bites, and mints. They even sell edible body chocolate for the more adventurous.
Highly recommended: Camino Watermelon Lemonade Gummies and Terra Dark Chocolate Espresso Beans
2.  Kushy Punch
This award-winning iconic brand specializes primarily in THC Gummies. Feel the power of the punch with these chewy treats. Kushy Punch has a stellar reputation built upon delivering a consistent and full-body experience for recreational and medicinal consumers alike.
Kushy Punch was founded in 2014 with a simple mission to standardize dosing and produce more healthy edible options for those seeking well-being and relief through natural cannabis remedies. Their signature creation is none other than Kushy Punch's classic Full Spectrum Gummy, organic, non-GMO, and fully FDA approved.
Kushy Punch gummies are available in various mouthwatering fruity flavors with different THC levels, Sativa and Indica. All gummies are made using full spectrum oil from BHO and Ethanol extractions which harnesses the full holistic capabilities of cannabis.
Highly recommended: Sativa Strawberry for an energetic high and Recover Blueberry for a relaxing high.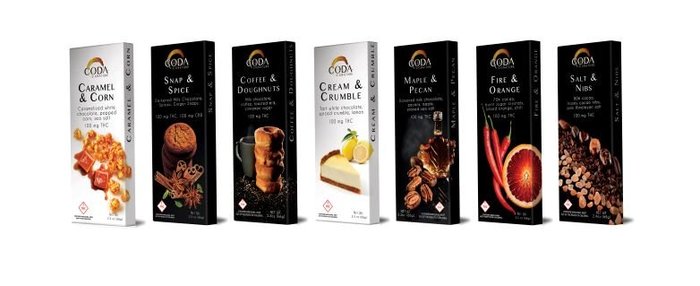 3.  Coda Signature
The company name takes its inspiration from the musical term "coda" in a suitably applicable metaphor. Coda Signature's products aim to elevate the cannabis experience in the same way music elevates life. Winning multiple awards for their gourmet prowess, they were also recognized as one of Forbes' Best Startup Employers 2020.
Merging culinary creativity with top-grade hemp, Coda Signature has managed to compose a tantalizing symphony of irresistible nibbles in a myriad of intriguing flavors. For a company that has only been around since 2015, they have quickly established themselves as a luxury edible brand.
It isn't easy to make a recommendation with such an enticing menu that includes an assortment of award-winning recipes. It would also be remiss not to mention the inventive chocolate bar flavors such as Coffee&Doughnuts and Caramel&Corn.
Highly recommended: Burnt Caramel Chocolate Truffles and Strawberry & Rhubarb Fruit Notes.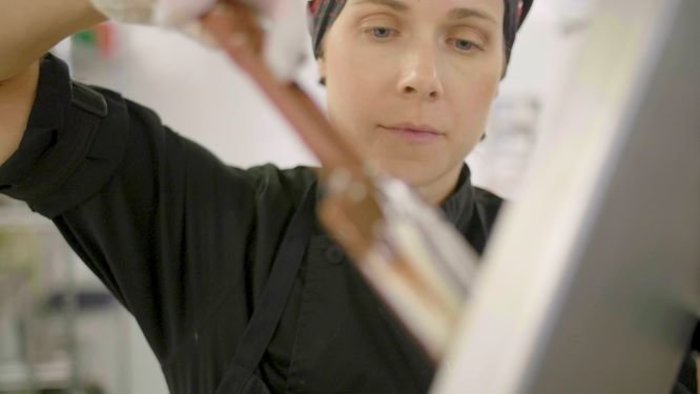 4.  1906
Named after the year in which the Wiley Act was instated, which saw the start of cannabis prohibition, 1906 is on a mission to bring the magical leaf back into the mainstream market with a bang. What sets 1906 apart is their thoughtful engineering in combining carefully dosed and selected cannabis strains with targeted plant medicines to create highly functional formulations. They strike a perfect balance between great medicinal benefits and recreational effects.
Intriguingly, 1906 are also pioneers for fast-acting technology in their products. Traditionally, many edibles can take over an hour before effects start to kick in, which can lead to overdosing due to people consuming more edibles in the meantime. 1906 have developed a solution to this problem using a patented lipid microencapsulation process. As a result, effects from their edibles can take hold within 20 minutes or less from consumption leading to a more consistent and predictable experience.
Employing top chocolatiers and using high-quality sourced natural ingredients, products from 1906 are difficult to fault. The weed itself is masked by the chocolate and cannot be tasted.
Perhaps their most famous product is the Peanut Butter Cups, think a sophisticated adult version of Reese's. The three plant and cannabis blend create a euphoria that promotes a bubbly sense of happiness and well-being.
Another unique product is the Love Dark Milk Chocolate pieces which are fast-action aphrodisiacs for... sexy action – which may or may not be fast. A Cosmopolitan review pretty much said it all: "This was next-level, howling at the moon-type magic…"
Highly recommended: Bliss Milk Chocolate Peanut Butter Cups and Love Dark Milk Chocolate
5.  STIIIZY
This socially aware and progressive edibles company is still in its infancy, having launched only in 2017. Despite this newcomer status, STIIIZY has taken the industry by storm and is fast becoming a major player in the world of edibles.
Edible products on sale include pods and extracts for home use and two items in their low-calorie candy range: BIIIT Gummy Cubes and BIIIT Straws, with 5mg and 10mg of THC per serving, respectively.
Additionally, their influence and innovation span further than just their edible offerings. They also have many other cannabis-related products on sale, such as their own branded disposable vape device (named LIIIL), in addition to STIIIZY merch. STIIIZY truly is a brand for the new millennia, frequently taking part in local charity events and having an affinity for activism with much participation in various protests. They are currently selling STIIIZY T-shirts, with 100% of the proceeds going towards an anti-racism campaign.
Highly recommended: BIIIT Gummy Cubes and BIIIT Straws.
And thus, we conclude our top 5 picks for edible brands to shop for right now and satisfy your cravings! Do you feel the munchies coming on?