Jay-Z's MONOGRAM Explodes Into Luxury Pre-Roll Market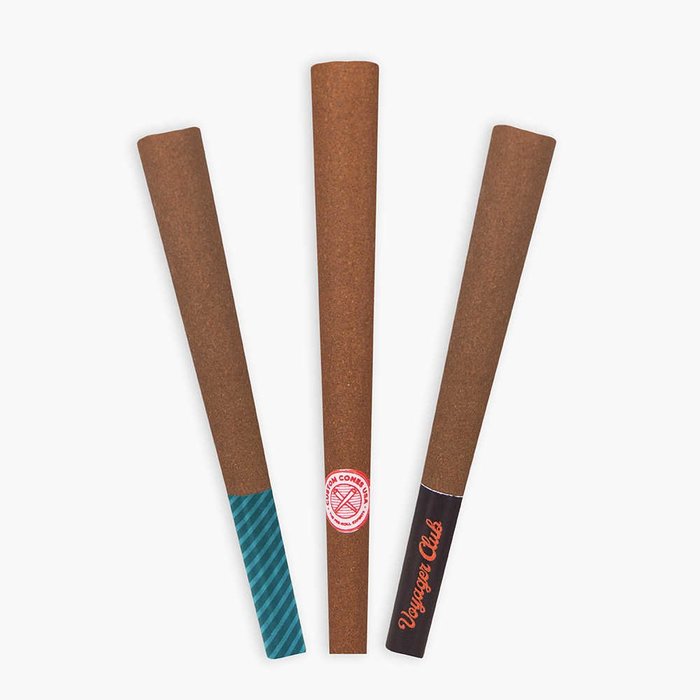 Jay-Z Launches High-End Cannabis Brand
The introduction of Jay-Z's first line of cannabis products, MONOGRAM, is a high-profile gamechanger in the pre-rolled joint and blunt market.
The products hit the market at the end of 2020 and when you go to the site you are immediately greeted with a hero banner that boldly states: "Redefining Standards, Redefining Growth. Monogram marks a new chapter in cannabis defined by dignity, care, and consistency. It is a collective effort to bring you the best, and a humble pursuit to discover what the best truly means."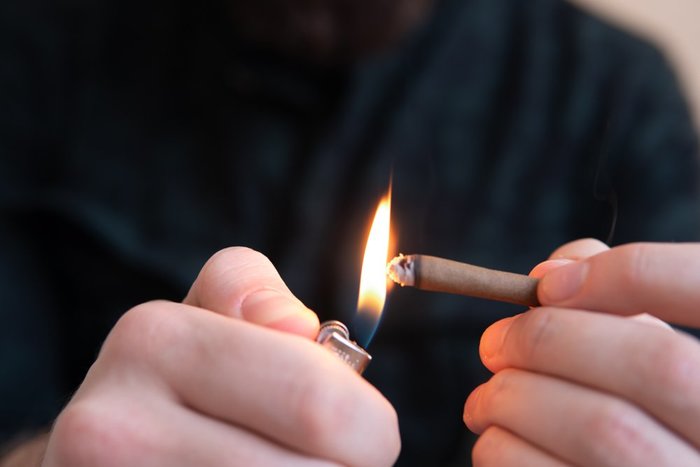 (Photo Courtesy: Shutterstock)
So right away, you can tell the impact these guys want to have on the market.
MONOGRAM is the first brand born out of Jay-Z's partnership with Caliva, one of the top cannabis companies in California, with whom he joined forces in July 2019 to bring his cannabis line to life. Following Caliva's recent agreement with The Parent Company, Jay-Z has since accepted the role of Chief Visionary Officer for the newly formed corporation, which is anticipated to be the largest publicly traded cannabis company in California.
The MONOGRAM launch highlights a burgeoning enclave within the pre-roll joint, blunt, and cannagar industry that have given up trying to make the cheapest joint they can. Instead, they are becoming obsessed with value-added processing and premium ingredients, so they can charge a premium price.
In addition to its flower offerings, MONOGRAM has two joint-style products.
Billed as "the first of its kind, "the OG Handroll retails for $50 and takes inspiration from the "smoke experience of a premium cigar but implements a proprietary roll technique allowing the flower to burn slowly and evenly for multiple sessions."
They also launched the Loosies Pre-Roll Pack, which is a multipack containing four .4-gram pre-rolls packaged in individual tubes. According to MONOGRAM's site, this multipack seeks to "foster the communal smoking experience with ease."
All of MONOGRAM's products have very sleek, black packaging that looks more like a high-end cologne package or other high-end cosmetic product. As I said earlier, it's not a huge slice, but there are other cannabis pre-roll businesses that are taking the same high-end approach of quality ingredients and luxurious packaging.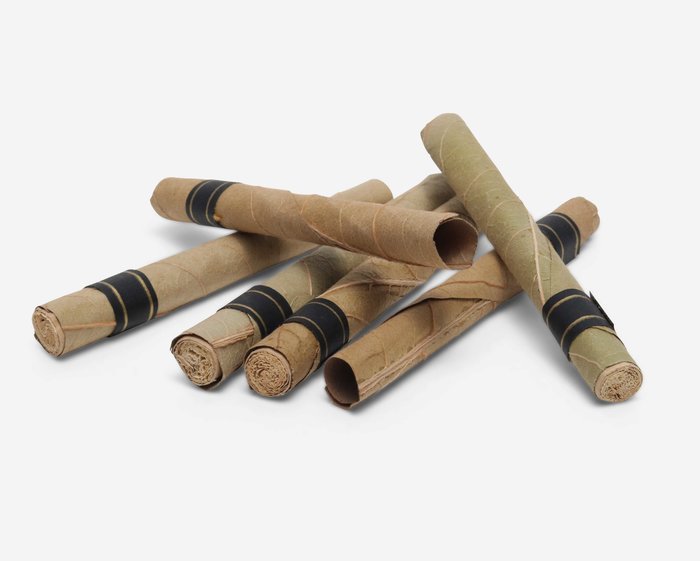 (Photo Courtesy: Custom Cones USA)
If the MONOGRAM news has you excited for high-end pre-rolled cannabis products, here are few other brands to check out. For everything, you need to start your very own pre-roll brand, check out Custom Cones USA.
Lobo Cannagar
Lobo Cannagar proves that you don't have to be a hip-hop mogul to smoke like one. Its products include premium hemp flower, a multipack of seven 1.2-gram pre-roll known as the Hemp Wolf Pack, as well as a couple premium cannagars. The Lobo Presidente hemp paper blunt is a beautiful product. Starting with premium artisanal flower, coarsely ground for maximum flavor and burn time, the Presidente is rolled by hand into a hemp paper wrap. Finished with a reusable glass tip, which gives it an elegant flourish in the way it looks and smokes. Finally, their most ostentatious product has got to be the 32-gauge Lobo Cannagar, which is described as rugged, powerful, and elegant. It boasts six grams of premium sun-grown hemp flower made for a long, thick smoke you can clip and relight as needed. Platinum versions of the Lobo Cannagar are wrapped in ultra-thin hemp paper and finished with 24k gold leaf!
Napalm Pre-Roll
The Napalm 8-gram Grenade Pre-Roll has a strong, masculine energy in its glass grenade-style packaging. I wouldn't exactly call it luxury, but it is guaranteed to blow your mind. It is eight grams total combining seven grams of premium flower and one gram of live resin crystals wrapped in a live resin-infused rolling paper and finished with a sophisticated glass tip. What is memorable about the Napalm grenade is the unique glass packaging, of course, but also in how wide the pre-roll is compared to the glass tip. It is sure to be a fatty smoking experience that you will never forget.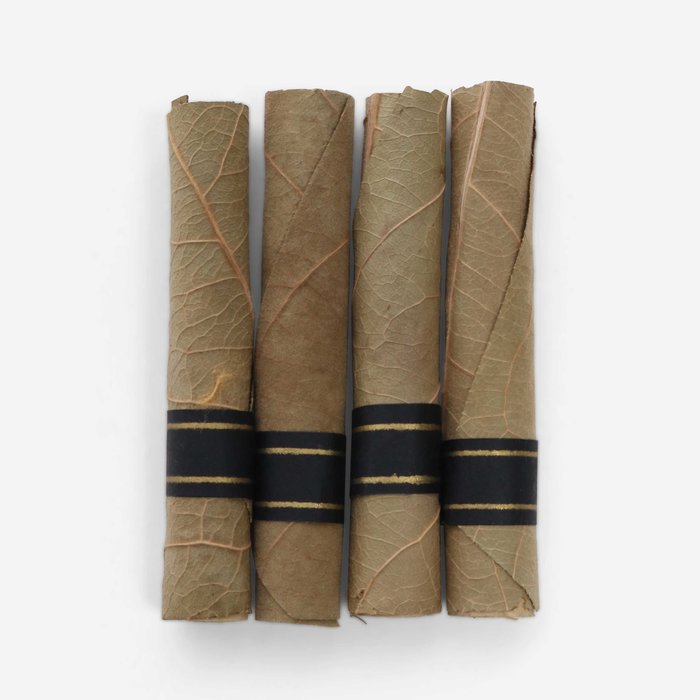 Jean Carlos Migars
Jean Carlos Migars has everything you need to create a luxury, cigar-style smoking experience. They don't sell the blunts themselves, but the shells and presses to make your own cannagar. Through a natural (and proprietary) method of curing cannabis leaves, it prevents mold from growing in the cannabis cigar and provides its user with the exquisite experience of tasting their quality flower within it, instead of being overpowered by the taste of tobacco. The cannabis leaves provide exquisite wraps for the Migar shells. These shells are topped with unique wooden tips, which give Jean Carlos Migars an unmistakably, statuesque presence. The Migars are complemented by a cigar band, which keeps true to their brand, providing a high-end cigar feel.