If you live near Portland, you're practically swimming in dispensaries. But finding the best dispensaries near Salem, Oregon is a little bit tougher. That's all the more reason to be discerning about where you take your business.
After all, most people are looking for a place with a welcoming and safe environment, where they can learn about and purchase legal cannabis from friendly and knowledgeable professionals.
We've taken a snapshot of three different dispensaries near Salem, Oregon to help you decide which one to try next. Each one has great service, selection, and specials waiting for you to try out.
1. Herbal Grasslands
This recreational dispensary is one of the absolute best in the Salem. Aside from providing consistently professional service, Herbal Grasslands has a full line of products, including flower, concentrates, edibles, seeds, clones, and more in a cozy environment. Their website can answer quite a few of your cannabis questions, and their budtenders can answer the rest! And if you already know exactly what you want, just select it with their handy online ordering tool.
Pricing is important to this shop too, which is why they have a variety of specials for you to take advantage of. On Social Media Mondays, you can get $5 off an eighth by leaving a review online. Tuesdays and Thursdays you can get $5 off an eighth without having to do anything at all! Wednesdays are 10% off concentrates, Fridays get you a 4-gram eighth, and Sundays are a treat with 10% off edibles.
Stop by 10am – 8pm any day of the week to see what the well-deserved buzz is about.
2. Green Cross Cannabis Emporium South
Green Cross Cannabis Emporium is a seriously big deal, in more ways than one. None of the other dispensaries in or near Salem, Oregon have as large a store as Green Cross, and their selection is hard to beat. With a showroom floor measuring 2500 square feet, there's plenty to see and even more to sample. Thanks to their appealing deals, you'll find yourself coming back to try something new.
Their most popular deals bring the good stuff closer to your budget needs. Here's a perfect example: a daily top-shelf reserve strain is currently $10 per gram, $30 per eighth, and $50 per quarter ounce, with the strain on sale changing every day. Among their weekly specials are twax joints for 15% off and cannabis drinks for 15% off. Look out for new deals, since they switch frequently.
Visit Green Cross any day of the week, from 9am – 9pm.
3. OG Collective Dispensary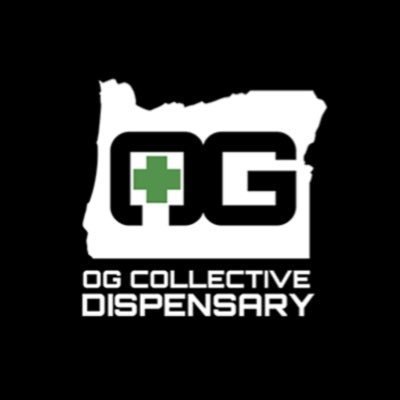 OG Collective is a dispensary that's working hard to offer the best prices around, and do so with impeccable service. They also serve up some of the highest-quality flower around thanks to their proprietary strains and soil mixtures, as well as their slower approach to the cultivation and curing process. Add that to an incredibly friendly and knowledgeable staff and free delivery within city limits, and you have one of the best dispensaries near Salem, Oregon.
Whether you're in the market for flower, concentrate, or anything else, OG Collective will have a deal for you. Their rotation changes all the time with inventory fluctuations, so chances are you'll see a different deal every time you go. However, senior citizen, military, birthday, and online review discounts will net you 10% off any time.
Visit this dispensary 7am – 10pm any day of the week.
Herbal Grasslands is a proud partner of Leafbuyer.