Pennsylvania Cities to Cultivate Medical Marijuana in Growing Facilities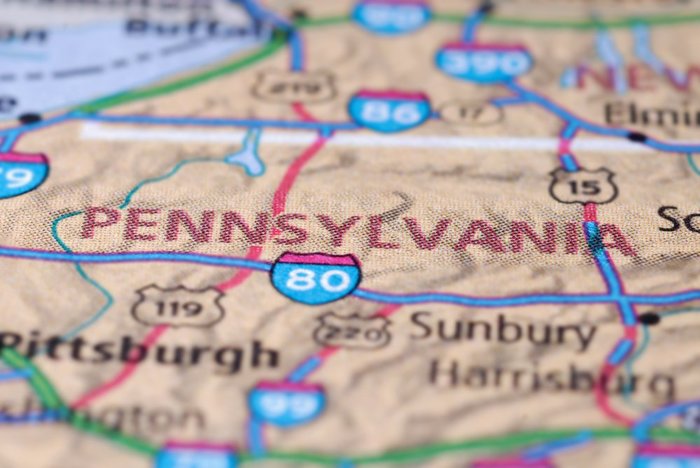 More
LEBANON, Penn. – The Lebanon Daily News reported Friday that the city of Lebanon was issued a medical marijuana cultivation license. The license was issued to Whole Plants LLC and is one of 25 medical marijuana cultivators issued cultivation and processing marijuana license in Pennsylvania.
James Smith is the CEO of Whole Plants and says that choosing a site for his facility was required prior to applying for a license as a requirement. He said that another requirement was that the applicant have control of the facility site as well. Whole Plants will be on the site of an old steel foundry.
Smith said that the state's strict restrictions limits the competition from other medical marijuana growers.
Pennsylvania Cities to Cultivate Medical Marijuana
The city of Farrell is also getting a medical marijuana facility. City manager Mike Ceci said the facility will create at least 100 new jobs for the city. FarmaceuticalRX will be a medical marijuana cultivation center, as well as a research lab, and is expected to be open within the next six months.
Rebecca Lynne Myers is the founder and chief executive officer of the company and says that they will have a five-year exclusive partnership with Penn State University. The Penn State Department of Agriculture will partner with FarmaceuticalRX to conduct medical marijuana research.
Meyers worked in New York as a district attorney but is from the area originally. Meyers said the company is investing $3 million to turn an old steel plant into a state-of-the-art medical marijuana research and cultivation facility.
People in the Pennsylvania cities to cultivate medical marijuana are wary of the medical marijuana facilities coming to their neighborhoods because of the opioid crises plaguing the area. However, Meyers wants people to know that her company is nothing for them to worry about. She is confident that they will see it for themselves as soon as the company begins operations.
Meyers says that the facility is already staffed with experts in several fields, including chemists, doctors, and FDA-trained professionals. Myers also said that that the facility would have tight security, noting that the head of security is a retired United States Marine.
The company will also partner with the Case Western Reserve University School of Medicine to conduct research on lung cancer and an itching disease. Meyers said that her company has multiple partnerships to conduct the important cancer research so desperately needed.