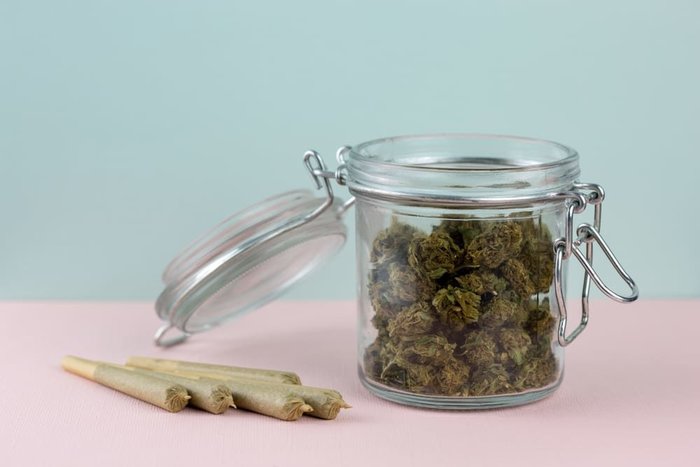 Since Florida's passage of Amendment 2, otherwise known as the Florida Medical Marijuana Legalization Initiative, the state has experienced an inevitable dispensary Green Rush. While the logistics and practical implementation of the law are still murky, medical consumers with approved conditions should not face any hurdles at established medical dispensaries.
Amendment 2 specifically outlines the conditions approved to be treated with medical marijuana. So, prospective and licensed medical consumers know when they can get a medical marijuana license in Florida- but how do they know where to go? Out of the growing number of collectives and dispensaries, how do consumers figure out which shops are right for them?
If you're in the Miami-area, Modern Health Concepts (MHC) is quickly becoming a leader in Florida's medical marijuana scene. The family-owned business unites qualified professionals, from pharmacists to medical experts, to fine-tune their horticultural experience.
Who They Are

MHC was granted early approval by the Florida Department of Health to sell low-THC and medical marijuana. MHC aims to spearhead the medical cannabis movement for terminally ill individuals in Florida. MHC claims to have more than 50 years of horticultural experience on a third-generation family farm. They use a CO2 extraction system to remove extract without potentially harmful solvents. According to the Southern Florida Business Journal, MHC plans to open more locations in the tri-country region throughout 2017.
The Miami group offers step-by-step guidance, assists in understanding individual eligibility, connects medical consumers with qualified physicians, and supports the ongoing research and development of products. MHC facilitates mobile and online deliveries services from licensed retail dispensaries for those enrolled in the Department of Health Compassionate User Registry in South Florida.
The website thoroughly explains a summary of medical cannabis and a step-by-step process to order medical cannabis. Medical consumers can find information about becoming an ordering physician and understanding Florida's medical cannabis laws, online.
What They Do
MHC specializes in low-THC cannabis. MHC utilities laboratory-grade extraction and purification methods to produce safe products. Haleigh's Hope, a low-THC and high-CBD oil, is offered as capsules and in a vaporizer pen. MHC is reportedly the only Florida dispensary licensed to sell the oil, Haleigh's Hope contains less than 0.8% THC and is made from a sativa plant.
The group is also developing a range of medical cannabis with THC as an active ingredient. THC will be also available as a capsule and in a vaporizer pen. Both varieties will initially contain a 1 to 10 CBD to THC ratio.
What Consumers Say
MHC boasts a five-star rate on some marijuana websites – though there are only a handful of comments that are reviews. Customers encountered friendly, professional customer service and had their questions satisfied. A consumer praised MHC delivery service option.
For MHC, it's quality over quantity. The medical group focuses on safe, measure extraction techniques to produce clean CBD and THC products. The group's website is also a valuable resource for curious doctors and (potential) consumers to brush up on their legal and medical knowledge.
Visit Modern Health Concept's Facebook page for updates about the group.
To stay up to date with Florida medical marijuana laws and national cannabis coverage, check out our news section. For more content, visit our blog.