Michigan Pot Proposal is Short, But Sweet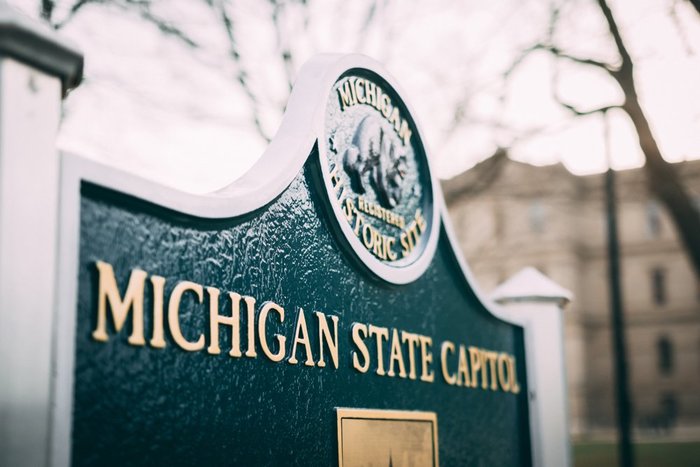 More
LANSING, Mich. — The proposal to legalize recreational marijuana in Michigan will officially be known as Proposal 1 on the ballot this November, according to the Detroit Free Press.
Organizers for the Coalition to Regulate Marijuana like Alcohol petition garnered enough signatures to earn a spot on the November ballot. The petition was approved by the Michigan Board of State Canvassers in April with a unanimous 4-0 vote.
The introduction to the pot proposal will ask Michigan voters if Michigan state law should authorize adults 21 years of age and older to consume, cultivate, and possess marijuana products. It will also ask voters if commercial sales should be allowed by licensed retailers in the state.
The Pot Proposal Has Five Main Points for Michigan Voters
The Michigan Secretary of State was tasked with narrowing down the language of the proposal to 100 words or less so that it would fit onto the ballot. The proposal was cut down to five major points for voters in the state to consider. Voters are to vote "yes" if they agree with Proposal 1 or "no" if they do not agree.
Proposal 1 asks Michigan voters if adults 21 and older should be allowed to purchase, possess, and consume marijuana and edibles. It also asks if adults should be allowed to grow up to 12 marijuana plants for personal use at home.
The proposal also asks if individuals should be allowed a marijuana limit of up to 10 ounces at home with amounts of more than 2.5 ounces being locked and secured.
Proposal 1 also asks if the state should design a system that would include marijuana cultivators, processors, retailers, and transporters.
Voters will also be asked if local municipalities should be allowed to ban or restrict marijuana businesses in their areas.
Finally, voters will be asked if commercial sales of marijuana and cannabis-infused products should be taxed at a rate of 10 percent and used for Michigan schools, roads, and municipalities with local marijuana businesses.
The concise pot proposal does not include restrictions which would occur even if the proposal passes. Driving under the influence and public consumption of marijuana will still be prohibited in the state.
If the proposal passes, the state of Michigan will use some of the funds to conduct marijuana research on military veterans.
The election is on Nov. 6. You can register to vote here.