Indianapolis Congressman to Introduce Medical Marijuana Bill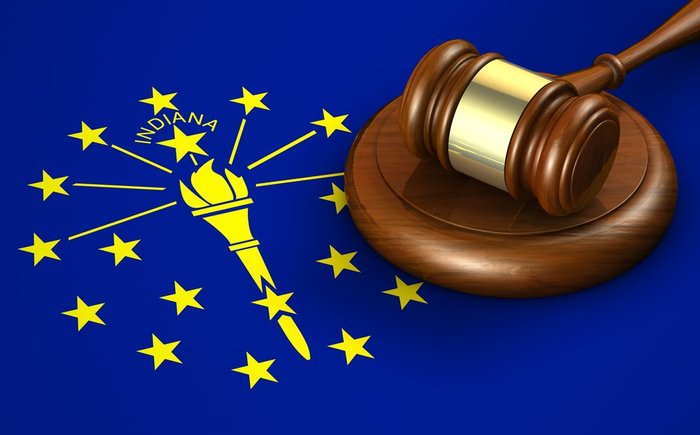 More
INDIANAPOLIS  – A Republican lawmaker in Indiana has announced that he would be proposing medical marijuana legalization in Indiana for the next legislative session, according to WTHR News.
Rep. Jim Lucas (R-Seymour) made the announcement at a committee hearing where he spoke about medical marijuana with a group of several other medical marijuana supporters. "This is something Indiana needs to take up and I give you my word, I am committed to making this happen," said the congressman.
Lucas said that he had studied the benefits as well as the consequences of legalizing medical marijuana in Indiana and concluded it should be legal. The lawmaker wasn't always a supporter of marijuana legalization but says that he changed his mind about legalizing the drug after visiting Colorado.
A Sacrifice for the Sake of Science  
Both medical and recreational marijuana are legal in Colorado for adults 21 years of age and above. Lucas spent several days in the state learning about the cannabis industry, apparently by visiting dispensaries, grow houses, and smoking a bunch of weed.
"I got as impaired as I could possibly get impaired while I was out there, you know, just as an experiment for the sake of science. And that was one of the sacrifices I was willing to make," said Lucas.
He went on to say that he was surprised to wake up the next day feeling great and in a good mood. Lucas used his own finances for the five-day-long pot experiment.
Lucas said that he consumed edibles, vape sticks, and smokeable marijuana, noting that the trip had convinced him that legalizing medical marijuana in Indiana was the right thing to do. He says that he will also push for marijuana decriminalization in Indiana if he should be reelected.
Washington D.C. plus 30 states have legalized marijuana and Lucas believes that the health benefits of the plant should no longer be ignored. "It's not the wonder drug for everyone, but I think it's unconscionable that we do not have this in our toolbox to let doctors and patients choose what's best for them," said the congressman.
The lawmaker plans to have his proposed medical marijuana legislation filed by the end of the year for the legislative session beginning next January.