Medical Marijuana Card Washington: Everything You Need to Know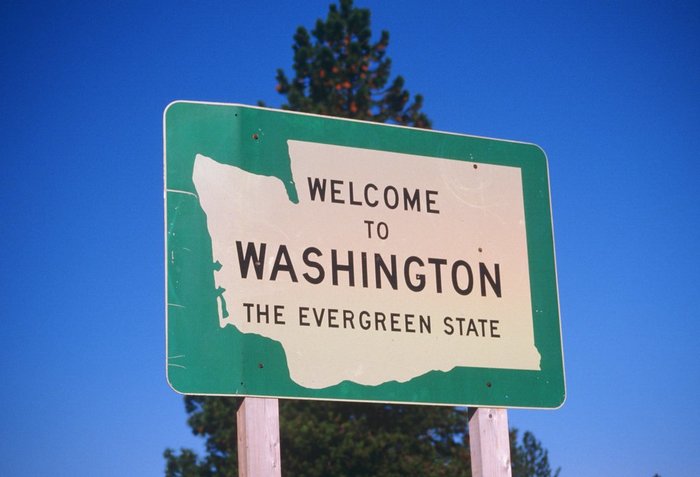 Both medical and recreational marijuana may be legal in Washington State, but that doesn't mean it's a free-for-all. The Evergreen State is still full of regulations regarding cannabis and all things related, so it is important to know how to get a medical card and what sort of restrictions currently govern the program.
If you or someone you know is a resident of Washington considering joining the medical marijuana program, here is everything you need to know:
When was Medical Weed Legalized in Washington?
Initiative 692 was passed in Washington in 1998. This allowed certain consumers to be authorized in the use of medical marijuana. The measure passed statewide and in all Washington counties but nine, after a campaign largely led by the Americans for Medical Rights. At the time, recreational marijuana was still illegal, though it has since been legalized in 2012.
Washington is now seen as a fairly liberal state regarding marijuana legalization, with changes occurring earlier and more progressively than in other regions across the U.S.
Qualified consumers can now apply for and be issued medical marijuana cards, also called recognition cards or cannabis I.D. cards. Those who hold cards are formally exempt from criminal and civil penalties.
Who is Eligible to Get a Medical Marijuana Card in Washington?
To get a medical card, you must be a resident of the state of Washington. There is no age restriction for medical consumers. However, to get a medical card under the age of 18, individuals must have parent consent to cannabis consumption and become the registered caregiver. The conditions that make a person eligible to apply for a medical card can be found here.
Even if someone has at least one of these ailments, he or she must be seen by a health professional, including a medical doctor, physician assistant, osteopathic physician, osteopathic physician assistant, naturopathic physician, or advanced registered nurse practitioner. Should that physician decide that medical cannabis will be useful in treatment, the decision must be verified by at least one other consulting physician. Underage medical consumers must be reevaluated at least twice a year, and adult cardholders must be reevaluated at least once a year.
If you have an illness not listed above, the Cannabis Patient Protection Act does allow for petitions to be added to the list.
How Can I Get a Medical Card in Washington?
Procedure and process are outlined on the Washington State Department of Health website.
If you are seeking a medical card, you first need to get the go-ahead from a medical practitioner, as specified above. Following this, you should call a marijuana retail store and make an appointment with a certified consultant. He or she will help get you a medical recognition card and enter you into the database.
According to the Washington State Department of Health, "You'll need to bring your authorization and state-issued identification to the appointment. A recognition card allows a patient many benefits such as purchasing product from a medically-endorsed store sales tax free."
How Much Marijuana Can My Medical Card Get Me in Washington?
Medical card holders in Washington can purchase and hold up to three ounces of usable marijuana, up to 48 ounces of marijuana-infused products in solid form, up to 216 ounces of infused marijuana product in liquid form or up to 21 grams of marijuana concentrates. This is seen as a very liberal possession limit compared to other states.
Your medical card also provides the right to grow plants at home. People have a right to grow six plants at a time. Healthcare professionals may allow up to 15 if your condition requires it. Pooling resources are allowed so you may work with other registered consumers to grow plants in a collective garden. Collective gardens may have up to 60 plants.
Recreational possession limits will be different on all accounts.
How Can I Buy Medical Marijuana in Washington?
There are marijuana dispensaries across the state of Washington. Although many were specialized to cultivate, manufacture, and sell to either medical or recreational customers, a number of medical-only dispensaries were forced to close after the passing of the Cannabis Patient Protection Act. To meet demand, however, recreational dispensaries often provide medical marijuana to medical consumers with valid medical cards.
Conflicting laws require that medical marijuana is purchased in cash or, on occasion, debit cards.
For help finding dispensary locations across the Evergreen State, check out Leafbuyer's location guide.
What Else Should I Know?
Driving under the influence of marijuana is illegal, even if you have a medical card. You can possess legal amounts of weed in your car as you drive around Washington but crossing state borders with weed is illegal. Even if you are driving into or out of a state like Oregon, where marijuana is also legal, you are not allowed to hold the drug in your possession.
Be it recreational or medical marijuana, the best place to consume it is in the privacy of your own home. Consumption is prohibited anywhere "in public view," with a possible civil penalty of up to a $100 fine. but there are exceptions for public places like hotels and hostels that may be listed as "4/20 friendly."
Having a medical card does not protect you if you use marijuana in a work environment. Employers can enforce drug-free policies, and even registered medical cardholders are not immune to discipline or termination for cannabis use.
In a similar vein, a landlord may regulate the use of marijuana for tenants. A rental agreement can specify that even a medical card does not trump the landlord's drug policies. This involves both growing and using marijuana.
There are also particular restrictions and guidelines for those wishing to become licensed producers or prescribing medical professionals. Those can be found on the Washington State Department of Health website.
What Does the Future Look Like for Marijuana in Washington?
As mentioned, Washington marijuana law is, in most people's opinion, ahead of the curve. They legalized earlier and more liberally than most other states, and it is likely that restrictions will decrease rather than increase as residents of Washington adjust to both recreational and medical legality. Rules have been slowly changing since 1998, with actions spanning the 2000s to alter authorization and enforcement policy. Things like possession limits and the process for becoming a registered cardholder may change in the coming years, depending on lawmakers and policy proposals.
Be sure to keep up to date with any changes in Washington medical marijuana law, as well as any details you might require about the acquisition and use of medical cards, by consulting Leafbuyer.