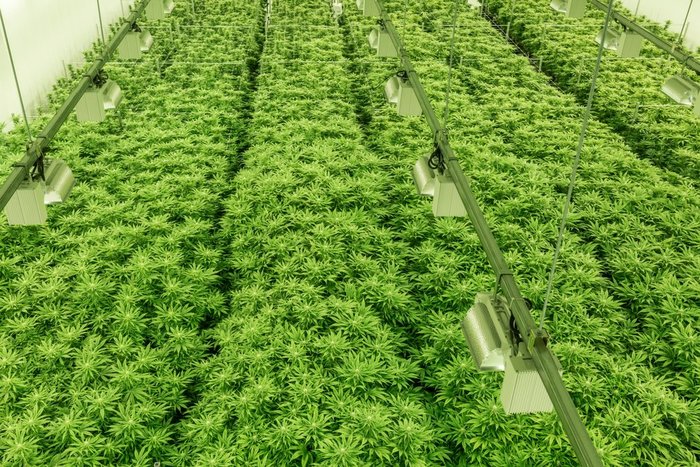 Washington State just released a new marijuana pesticides list outlining which pesticides are and are not allowed for growing marijuana in the state. The new rules are up online for anyone looking to stay in-the-know on Washington State's pesticide regulations.
Everything you need to know to make legal and informed decisions about your marijuana pesticides is there for the taking. The only problem? Those official updates can be a downright pain to read through, much less completely understand (if parsing official documents isn't your idea of fun anyway).
Lucky for you guys, Leafbuyer has a comprehensive breakdown of Washington State's updated marijuana pesticides list. That's right! We read through all of that dense regulation so you won't have to. So instead of buckling down for a night of difficult reading, you can just relax, light up a joint of your favorite strain, and enjoy this easy-to-read guide on Washington's marijuana pesticide list. You'll have all the basic info with none of the headache! And who said that agricultural reports for marijuana pesticides couldn't be fun?
Which Marijuana Pesticides Are Allowed?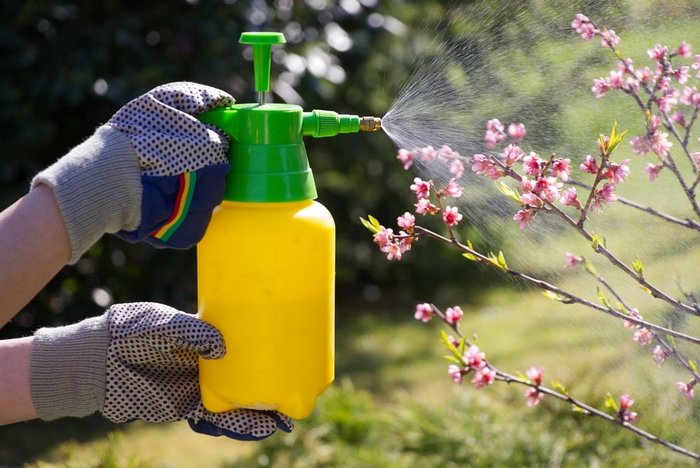 Growing weed takes time, hard work, and a little help. Whether it's nutrients, special lighting, or even pesticides, cannabis often needs some TLC if you want the best possible results (dank weed, that is). That's why it's important to know which pesticides you can and can't use on your marijuana. The complete list of marijuana pesticides allowed in Washington State can be found here along with the Washington State Department of Agriculture's (or WSDA) official pesticide criteria.
And if you don't feel like reading here's the breakdown: The list was updated in January 2019 to include information pertaining to post-harvest pesticide use. In addition to the clarification of post-harvest criteria, a total of 19 pesticides were added to the list of allowed marijuana pesticides. 17 other pesticides were removed either by voluntary cancellations or because they failed to meet the new criteria established in the update. You can finish up whatever pesticides you have left but don't expect to be picking up all the same brands this coming grow season.
So read up and decide which of the new marijuana pesticides on the list best suits your weed-growing needs! This list is according to the WSDA's updated list:
Newly-Approved Pesticides:
AG DE-CIDE, EPA Reg. No. 7655-1-71074
DESPOT SNAIL & SLUG BAIT, EPA Reg. No. 67702-33-7001
ESPOMA INSECT!, EPA Reg. No. 67702-35-83598
ESPOMA ORGANIC BRAND INSECT CONTROL, EPA Reg. No. 67702-35-83598
ESPOMA ORGANIC BRAND INSECT SOAP, EPA Reg. No. 67702-21-83598
FINALSAN HERBICIDAL SOAP, EPA Reg. No. 67702-8
GRANADA 5, EPA Reg. No. 81803-6-93161
GREEN GOBBLER 20% VINEGAR WEED KILLER, EPA Reg. No. 85208-1-93489
HOMEPLATE, EPA Reg. No. 67702-54
MERUS 3.0, EPA Reg. No. 8329-108
PREV-AM, EPA Reg. No. 72662-3
SAFER BRAND CATERPILLAR KILLER FOR TREES SHRUBS AND VEGETABLES CONCENTRATE II, EPA Reg. No. 70051-106-42697
SLUG & SNAIL BAIT, EPA Reg. No. 67702-3-83598
SUMMIT BIOLOGICAL CATERPILLAR & WEBWORM CONTROL, EPA Reg. No. 70051-106-6218
THURICIDE BT CATERPILLAR CONTROL, EPA Reg. No. 70051-106-829
SPIDER MITE CONTROL, WA Reg. No. 93752-18002
SUPER SAFE ORGANIC INSECTICIDE & FUNGICIDE CONCENTRATE, WA Reg. No. 997940-17002
TCC-IPM, WA Reg. No. 997020-18001
TETRACURB ORGANIC, WA Reg. No. 8596-18001
Newly-Removed Pesticides:
AGRI-FOS SYSTEMIC FUNGICIDE, EPA Reg. No. 71962-1-54705
BAYER ADVANCED NATRIA DISEASE CONTROL READY-TO-USE, EPA Reg. No. 264-1154-72155
BONIDE LIQUID COPPER FUNGICIDE CONCENTRATE, EPA Reg. No. 67702-2-4
BONIDE LIQUID COPPER FUNGICIDE READY TO USE, EPA Reg. No. 67702-1-4
CAMELOT O FUNGICIDE/BACTERICIDE, EPA Reg. No. 67702-2-67690
CONCENTRATE WORRYFREE BRAND VEGOL YEAR-ROUND PESTICIDAL OIL FOR ORGANIC GARDENING, EPA Reg. No. 67702-4-33116
CUEVA FUNGICIDE CONCENTRATE, EPA Reg. No. 67702-2-70051
EARTH-TONE 3N1 DISEASE CONTROL, EPA Reg. No. 67702-15-83598
EARTH-TONE INSECTICIDAL SOAP, EPA Reg. No. 67702-21-83598
MONTEREY LIQUID COPPER FUNGICIDE RTU, EPA Reg. No. 67702-1-54705
READY-TO-USE RO-PEL DEER & RABBIT REPELLENT, EPA Reg. No. 8119-8-1663
READY-TO-USE WORRYFREE GARDEN INSECT CONTROL, EPA Reg. No. 67702-6-33116
READY-TO-USE WORRYFREE INSECTICIDAL SOAP FOR ORGANIC GARDENING, EPA Reg. No. 67702-21-33116
SERENADE OPTIMUM, EPA Reg. No. 264-1160
BIOLINK INSECT REPELLANT, WA Reg. No. 51517-03002
ECOLOGIC GARDEN INSECT KILLER READY-TO-USE, WA Reg. No. 72041-14004
ECOLOGIC HOUSEPLANT & GARDEN INSECT KILLER, WA Reg. No. 72041-14002
What Determines Whether or Not a Pesticide Is Allowed?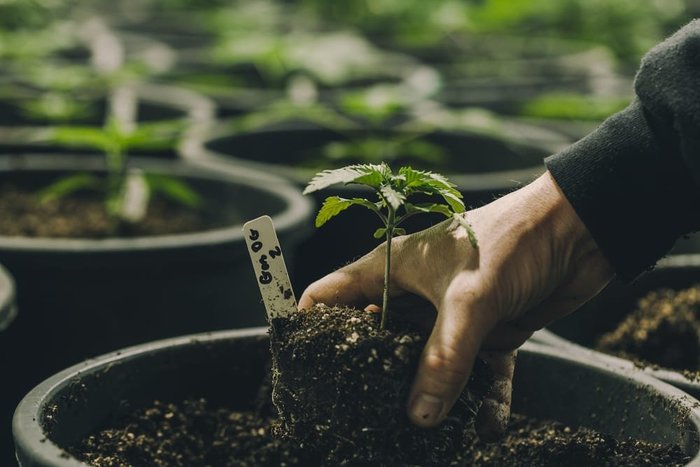 Now we know which pesticides are and aren't allowed for marijuana growth in Washington State, but do we know why? What determines whether or not a pesticide is appropriate for cannabis? Well, a lot of it has to do with the active ingredients in the pesticides. If a pesticide contains certain active ingredients that the WSDA or EPA do not approve of then it will not be approved for distribution. Pesticides that have the passed the active ingredients criteria must have comprehensive labels for using the product safely and correctly.
Most importantly, all potential marijuana pesticide products in Washington State must pass certain standard tests to be considered appropriate for use. The pesticide data collected from Pyrolysis studies must not exceed the level of concern (AKA L.O.C.) and the active ingredient must not have been denied by the EPA for use on tobacco. In short, pesticides used on marijuana in Washington State must be approved both by regulations on active ingredients and by the overall safety of the product.
Post-harvest pesticide use has slightly different rules. For one, post-harvest pesticides cannot directly touch the plants. This just means that you cannot use post-harvest pesticides to get rid of pests until after the weed is harvested and removed to another location. Only indirect or complete non-contact with the cannabis is acceptable unless the active ingredients meet the same requirements as non-post-harvest pesticides.
Secondly, the pesticide must be used exactly as the directions specify. In fact, all marijuana grows (both post-harvest and pre-harvest) must, by law, use the pesticides according to the individual labels. Since each pesticide is different it must be treated differently when applied to weed.
Important Notes for the Marijuana Pesticides List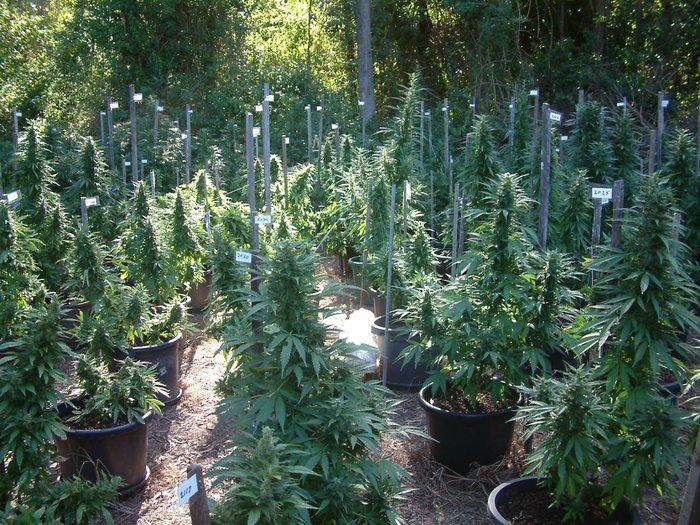 One of the most attractive features of cannabis is, arguably, just how natural it is (especially for a drug). While an ideal world would only have pesticide-free cannabis, that simply isn't the case. Pests are a huge part of agriculture in general and with massive quantities of cannabis crop there's bound to be some bug spray here and there. Just know that by using pesticides, you may be introducing chemicals into your crops that will later be smoked, eaten, or otherwise consumed by you or someone else. Make sure to keep this in mind, both when purchasing marijuana pesticides and when using them on your plants.
It's important to note that the WSDA states they do not intend their list of approved marijuana pesticides to be taken as an endorsement of any kind. Instead, it is simply a guide to help you (and everyone else who grows weed) make legal and informed decisions about marijuana pesticides. Whatever you put into that pot (for the pot plant) will probably end up in somebody's body. Just remember that before deviating from the labels or using a bottle with two black Xs and a skull. You want to kill the pests – not yourself!