Marijuana Drinks: The Double Adult Beverage
While both alcohol and cannabis have been parts of human existence for thousands of years, the two recreational substances have a long relationship entirely of their own. Nowadays in the US, cannabis is slowly finding itself free of legal restrictions among a growing geographic landscape, giving cannabis entrepreneurs access to an adult population that just voted to allow it.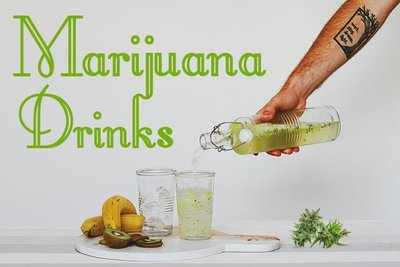 While weed drinks are still establishing their place within the legal cannabis community, it is important to acknowledge not all marijuana drinks are created equal and, in fact, many aren't going to be right for the inexperienced marijuana user.
That's not to say that marijuana drinks aren't delicious; these weed drinks are quite the contrary. The green dragon recipe, for instance, lives in infamy because of the assault of flavor it contains and the bounty of effects it produces. Just be aware that you are mixing two individually potent substances, and that for people who have little experience with alcohol, marijuana, or both — they may not know how to gauge the experience.