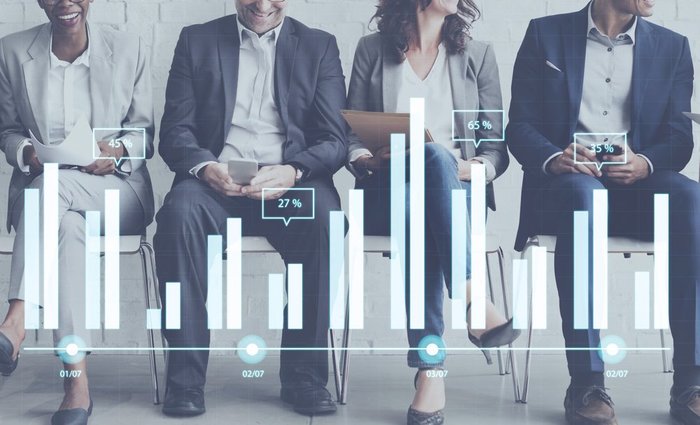 The marijuana industry continues to scale across North America. Legal marijuana is available to more individuals than ever before. This is important for medical marijuana cardholders, recreational consumers, business owners, weed growers, investors, tech workers, engineers, bankers… the list could go on. As more states prepare to come online with medical or recreational marijuana laws and Canada prepares for country-wide adult legalization, you can count on Marijuana Business Daily to provide a quality, expert analysis in an accessible way, keeping you informed on everything from industry trends to the changing economic environment and beyond.
A Brief History
Marijuana Business Daily was started in 2011 by Cassandra Farrington, President and CEO, and Chris Walsh, Vice President. In six years, Marijuana Business Daily has elevated their brand to the most well-positioned business news organization in the cannabis industry.
Since the site was started, Marijuana Business Daily was on Inc. Magazine's list of fastest-growing privately-held companies in both 2015 and 2016, positions #306 and #528 respectively. The content, data charts, and industry insights provided by Marijuana Business Daily are comprehensive, insofar as they have been used in the Wall Street Journal, by Dow Jones, the Harvard Business Review blog, and many others.
The company has several components to their business, all very capable of helping businesses know what changes are happening in the cannabis industry, ultimately affecting how the consumer gets their products. It is no longer about smoking weed with friends; it's about finding ways to ethically unlock an excited built-in market.
The weed industry largely functions in a sort of legal limbo in the US, so it is important for a business or organization to be aware of potential changes, regulatory or otherwise, which may impact their weed dispensary or other cannabis-related business. The industry changes fast, and the growth potential is huge, making Marijuana Business Daily an essential resource for those interested in or part of the business side of the weed industry.
Marijuana Business Magazine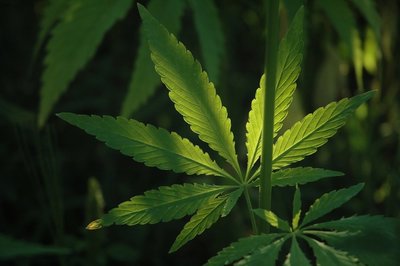 Rather than offering daily marijuana business news, Marijuana Business Magazine brings insights from the industry to a monthly cycle. These monthly installments of dutifully complied and engaging, informative articles bring the information to all qualified marijuana industry professionals and investors in the US at no cost. Whether you are looking for tips on how to advertise in an industry burdened by stricter marketing rules than the liquor industry or want to know how to dose edibles properly, Marijuana Business Magazine offers quality journalism and marijuana business-focused content worth reading.
Marijuana Business Conference & Expo
The editors at Marijuana Business Daily recognized in 2012 that the marijuana industry needed a place for business leaders, investors, and interested consumers to meet up, discuss policy, business, investment strategy, technology, and so forth. Beginning in 2012, the Marijuana Business Conference held its first expo. By 2014, and each following year, the marijuana conference has sold out. As a result, Marijuana Business Daily decided to create another expo six months out.
One of the two conferences is held each November in Las Vegas, the other in May at a rotating eastern or central city. The Las Vegas Marijuana Business Convention (now in its fifth year) is expected to bring together 14,000+ cannabis business leaders, 650+ vendors, and 100+ speakers. Each conference brings in people from all 50 states, with some international appeal. These conferences are only for active marijuana business people and investors, offering an unrivaled glimpse into every aspect of the emerging, highly regulated cannabis business.
Marijuana Business Factbook
In May 2017, Marijuana Business Daily published their 2017 Marijuana Business Factbook. The 300-page analysis of industry trends takes both a macro and micro view. By first viewing broad industry trends (things like whether people are buying more marijuana flower than edibles or pricing in aggregate) then digging deeper into local state populations with medical or recreational marijuana programs, the document ultimately presents one of the most comprehensive looks at the modern cannabis consumer available.
For researchers, governmental organizations, policy writers, marketers, and business strategists, just to name a few, this type of information is extraordinarily valuable. Without knowing the broader trends, how can a government determine the impact of medical or recreational marijuana legalization on an entire culture? From revenue and profit estimates to growth in job creation, tax generation, enforcement costs, even the cost of growing media and banking costs are included in the Marijuana Business Daily Factbook.
Marijuana Industry Data Charts
As quick as the weed industry seems to be gaining traction, business owners, investors, growers, journalists, researchers, economists, and governmental officials, among others, are interested in trends as they emerge, allowing them to forecast inventory, pricing, estimated taxes, and so on. Marijuana Business Daily releases a new chart roughly once a week, each one of which uniquely examines what the data can tell us about market trends.
Here is just a taste of their the chart headlines:
Colorado has more growers than ever, pushing down wholesale prices.
25% of all cannabis business licenses are issued to women, while 27% of the weed industry's top executives are women.
19% of marijuana business licenses are issued to racial minorities, while 17% of racial minorities are in executive positions in the marijuana industry.
Marijuana dispensaries in Denver and Seattle are clustered in lower-income areas.
This is pure, objective information available to all who are interested. Understand the industry from the inside and out with Marijuana Business Daily.
Article by: Joey Wells