How to Make THC Vape Juice At Home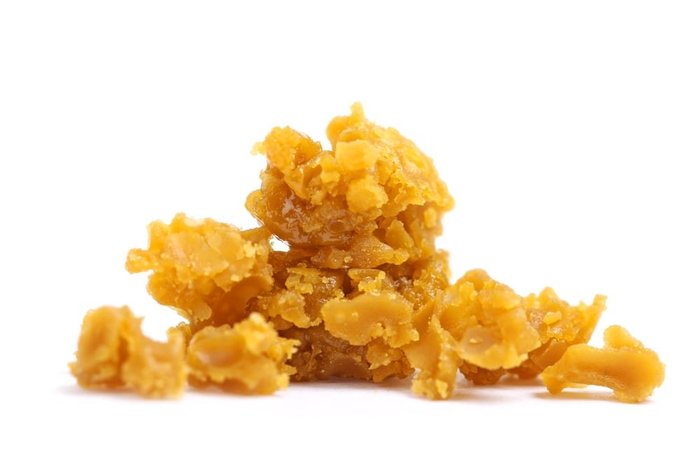 The two things that just keep getting more popular in this world are vaping and cannabis! I guess it comes as no surprise that people have figured out how to combine the two. This new method of consuming THC has become very popular.
However, the cost of buying pre-filled vape cartridges of THC and the agonizing process of turning weed into vape juice has limited the growth of vaping THC. These days are gone as now you can make THC vape juice at home the easy way.
Choosing Concentrates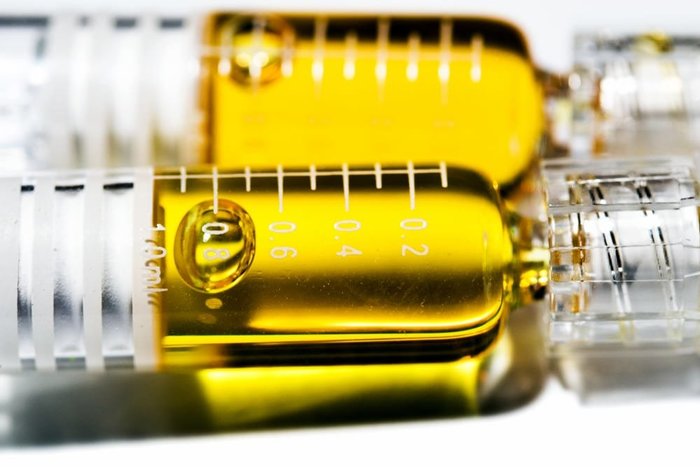 You will need some supplies to make this happen; the first and most important is a source of THC. This is a key part because the ingredient of your desire needs to come in a basic concentrate. The only concentrates that will work are those that do not contain raw plant matter.
Concentrates such as hash and bubble hash are made of bits of raw leaf and plant that will not liquidize. The good news is you have tons of options. The use of wax, shatter, budder, distillates, crumble, resin can all be used to start making your own THC Vape juice and move away from the pre-filled Vape cartridges. The main requirement is that it can't have raw, leafy plant matter.
The strain of concentrate you want to use is up to you; indica or sativa. More specifically, you can choose from known strains like Sour Diesel Gorilla Glue or maybe a cool, local strain native to your area and local dispensary. Once you have your strain, make sure to take a peek at what the pre-filled cartridges are selling for on your way out the door.
The next thing you need is your vape cartridge or rig. If you're already a vaper and have your own atomizer, sub ohm, or pod system, you're all set. If you don't own a vape rig, you have a lot of options. These options are limitless with the number of brands and styles available. Let's just look at the basics.
Vape Rig Choices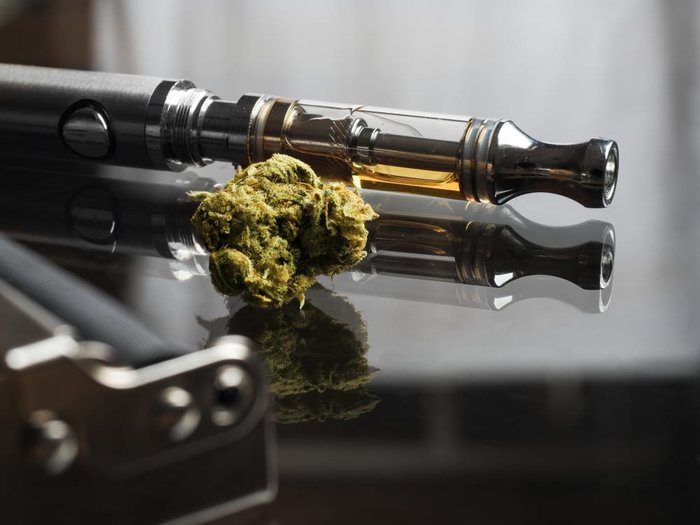 Option one is the disposable cartridge with a small battery. This is a low cost method and is very similar to what you see sold in the dispensaries. The pros are they're easy to get up and running with little investment to get started. The cons are there's little to no temperature control, they're disposable, and they're not always the best hitting.
Option two is the atomizer or sub ohm vape rig. Some pros are that the tanks are big, they have good temperature control, they have a long battery life, they can be customized to each user, and they're reusable. Cons are there's a higher start-up cost and they're not very stealth.
The third option is relatively new. These are pod systems. They have larger tanks, they are more stealth than the atomizer, and most are temperature controlled. The downsides are limited tanks/cartridges and batteries as this is a newer type of device.
You may want to check with HoneyStick Vaporizers as they specialize in vape systems including cartridges and tanks for THC vape juice. I personally recommend getting a nice vaporizer and tank as vaping has become my favorite way to enjoy cannabis.
If money is a concern, you may want to think twice about that. The way we're going to make THC vape juice at home will save you money, so you could use that money to buy a nice vaporizer. Now let's get to the last ingredient you need to make THC vape juice at home.
The Last Piece of the Puzzle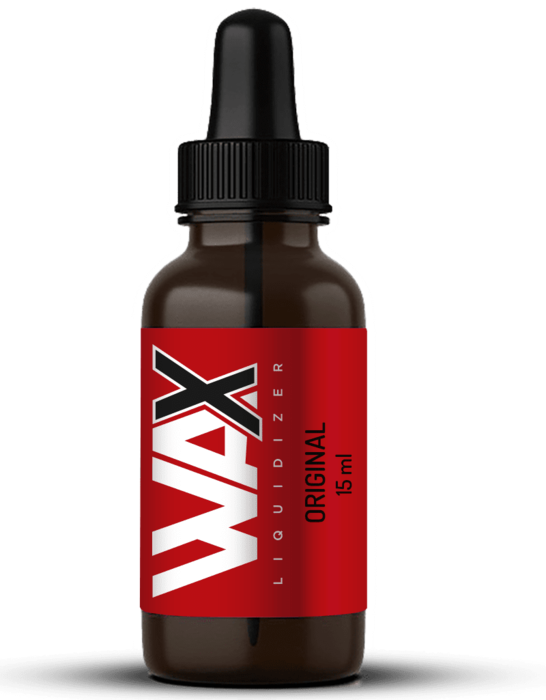 The last piece of the ingredients we need to make THC vape juice at home is something to turn our concentrate into vape-able liquid. We found a product called "Wax Liquidizer" that will do just what we need. We want to liquidize wax and vape it. And here's the surprising part: The whole process of turning our concentrate into vape juice took less than a minute from start to finish.
We used one gram of shatter, placed it in a microwave safe container, and then added 2ml of Wax Liquidizer. Then, we popped it in the microwave for 10 seconds. Stirred up the mixture and loaded our vape rig with the THC infused vape juice. Yep, it's that quick and easy.
With our loaded vaporizer in hand we took a few hits and found a nice, smooth-tasting vape. Minutes later it was clear that the vape juice was definitely THC infused. The taste had the same flavor as the concentrate. We used the original flavor, which is flavorless.
The Wax Liquidizer website has easy-to-follow videos on how exactly you can make THC vape juice at home. They also show a stove top method for people who don't want to use a microwave. They have 6 other flavors available for the vape juice and you can check them out at https://www.waxliquidizer.com
Here's a helpful how-to video:
The process of making THC Vape Juice at home was super easy and the results were great. Next time, I think I will try the Blueberry Wax Liquidizer with a nice local strain of sativa wax they have at a dispensary near me. 
Oh, and just a quick FYI: I made enough THC Vape Juice at home to equal 6 of the pre-filled vape pens they sell at the dispensary with one gram of concentrate. Now I can go buy a new vape rig with the savings!
Wax Liquidizer is a proud partner of Leafbuyer.