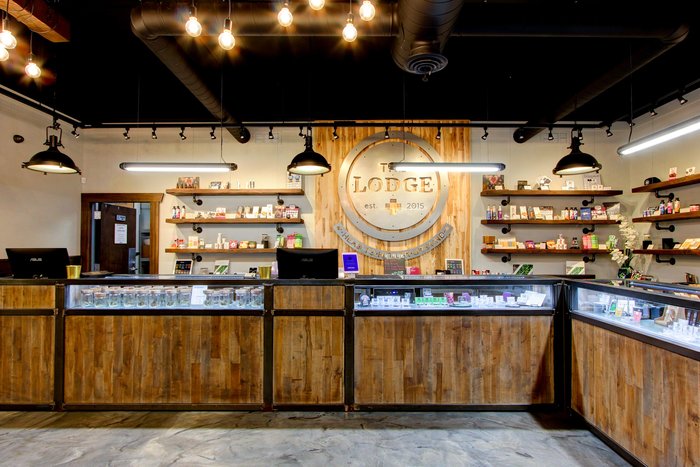 With a saturated market of cannabis connoisseurs, it can be a bit of a struggle to find a dispensary that fits your own individual needs. There are just so many to choose from, especially in cities like Denver.
How do you know which places will be affordable? Friendly? Or carry the products you need, but don't always know about? Sometimes when shopping around for a new favorite shop, there's a layer of stress and frustration involved, especially when it comes to looking at a map with a bunch of green dots that all look the same.
More than ever, having a go-to and trusted dispensary is a must. Fortunately, there's one that stands apart: The Lodge Cannabis.
Located in Denver on High Street, The Lodge Cannabis is a well-known and trusted recreational dispensary that has a lot to offer its RiNo clients. This area is home to street art, craft breweries, and this marijuana store that makes cannabis shopping feel close to home, for locals and visitors alike.
It Starts with the Staff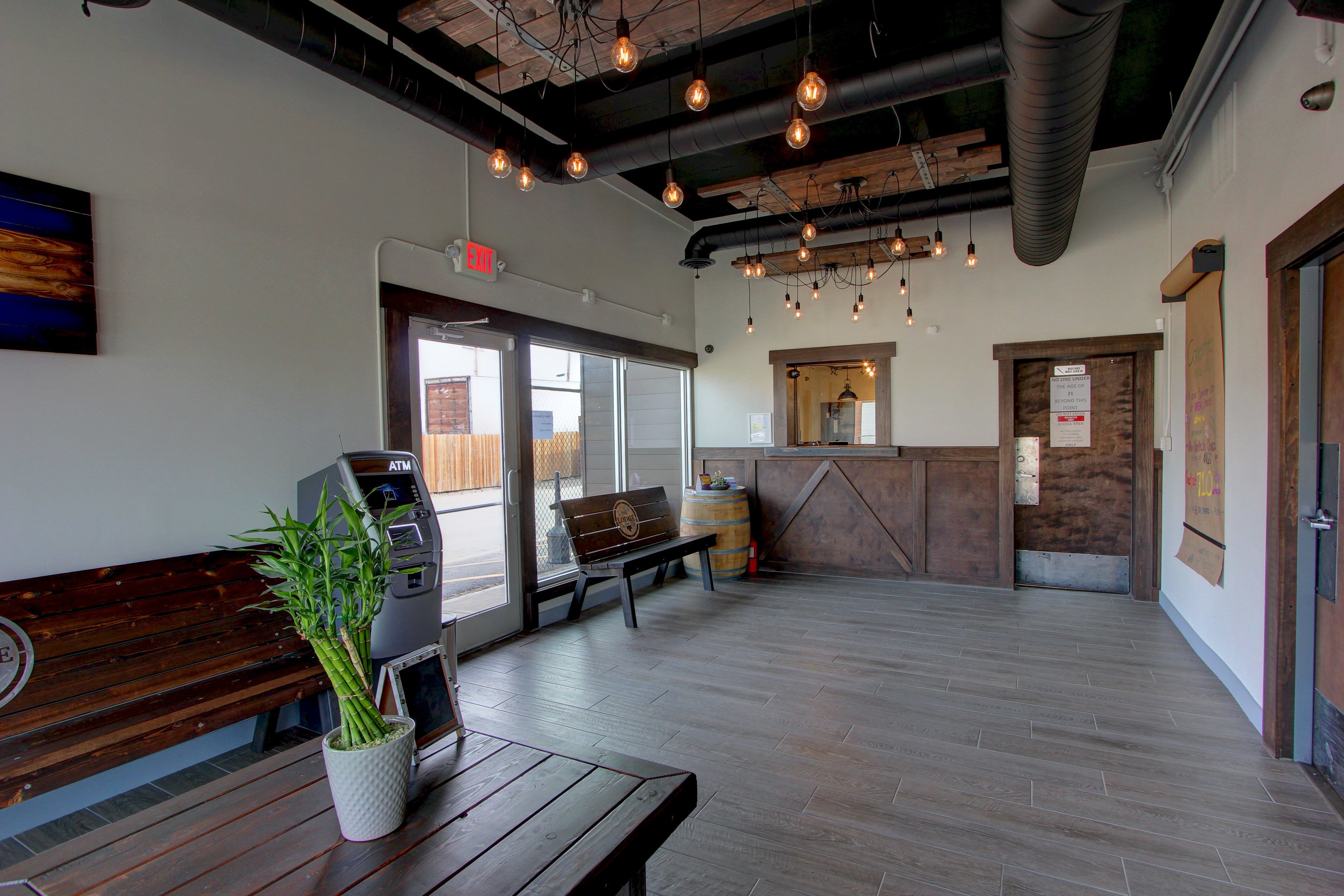 There's a sentiment of authenticity that comes with being a regular customer at a local business. There's a reason why Cheers' theme song was so wholesome, catchy, and coveted — "where everybody knows your name" is part of the customer service dream.
At The Lodge Cannabis, staff-customer interactions are a priority. There's a one-on-one level of service within the dispensary, which ensures that each experience is individualized and leads to total product satisfaction. Without being too in your face, The Lodge budtenders provide a safe space that welcomes any and all questions — including discretion, kindness, and no judgement.
Above all else, the budtenders know their stuff, enough to give recommendations and point out potential products based on individual preferences. Everyone at The Lodge Cannabis genuinely wants to help and will go out of their way to do so.
Quality Cannabis
While an amazing group of budtenders is important, the dispensary experience ultimately comes down to the product. In The Lodge Cannabis' case, they rise above expectations with their high quality marijuana grown in-house.
The dispensary has a wide array of products and an expansive menu, with all the necessities: plenty of fresh flower, delicious edibles, potent concentrates, and several handy topicals.
In addition to being top-shelf, the marijuana products at The Lodge Cannabis are also affordable. Competitive prices, plus rotating deals, specials, and rewards make for a great purchase. Products don't break the bank, but still carry that luxury quality.
They Reward Loyalty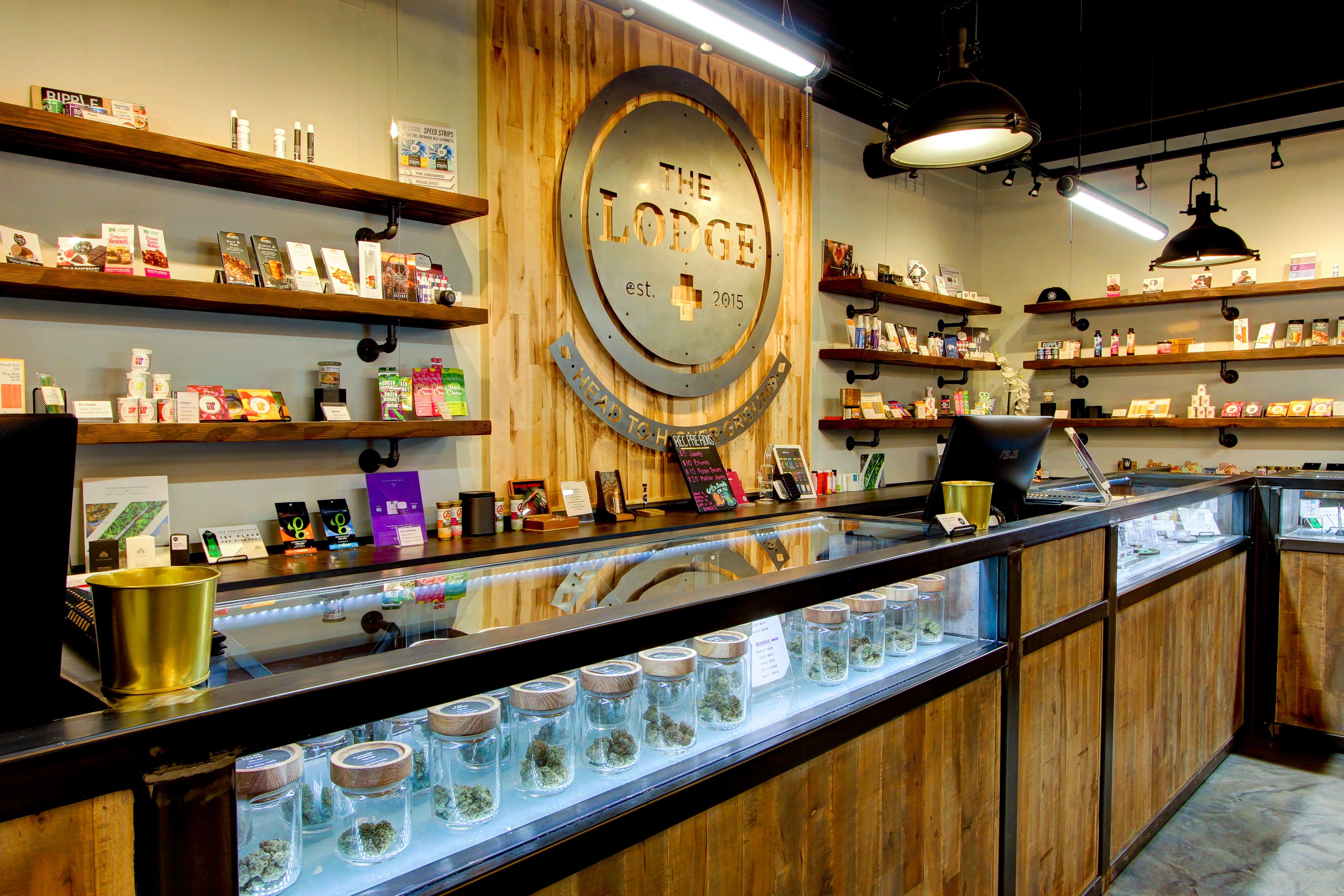 The Lodge Cannabis knows how to appreciate their clients, and the proof is in the pudding. They want customers to feel valued and welcomed, enough to provide incentive to come back; The Lodge rewards loyalty. How? With an easy and intuitive program.
When you sign up for the loyalty program in the store, you have the ability to start racking up points immediately, and later cash out on them. Each dollar spent translates into a point. When you reach 500 points, there is a $25 store credit. Luckily for you, there's no limit for how many times you can receive a store credit. Spend and earn — that's all there is to it.
It's quick and easy — only takes about a minute to enroll—and leads to huge benefits. You're spending money anyway and getting rewarded for doing so. The Lodge Cannabis wants your business and are doing what they can to make every single one of your purchases count, beyond typical product satisfaction.
Keep Your Receipts
As if a point program wasn't enough, The Lodge Cannabis has another promotion that rewards purchasing your favorite cannabis products. If you shop at the lodge, you are eligible to get 10 percent off your next purchase if you return within a week. Be sure to save your receipts, in case you have a craving for an infused brownie in a few days and want to save some cash on your order.
Overall: Treat Yo Self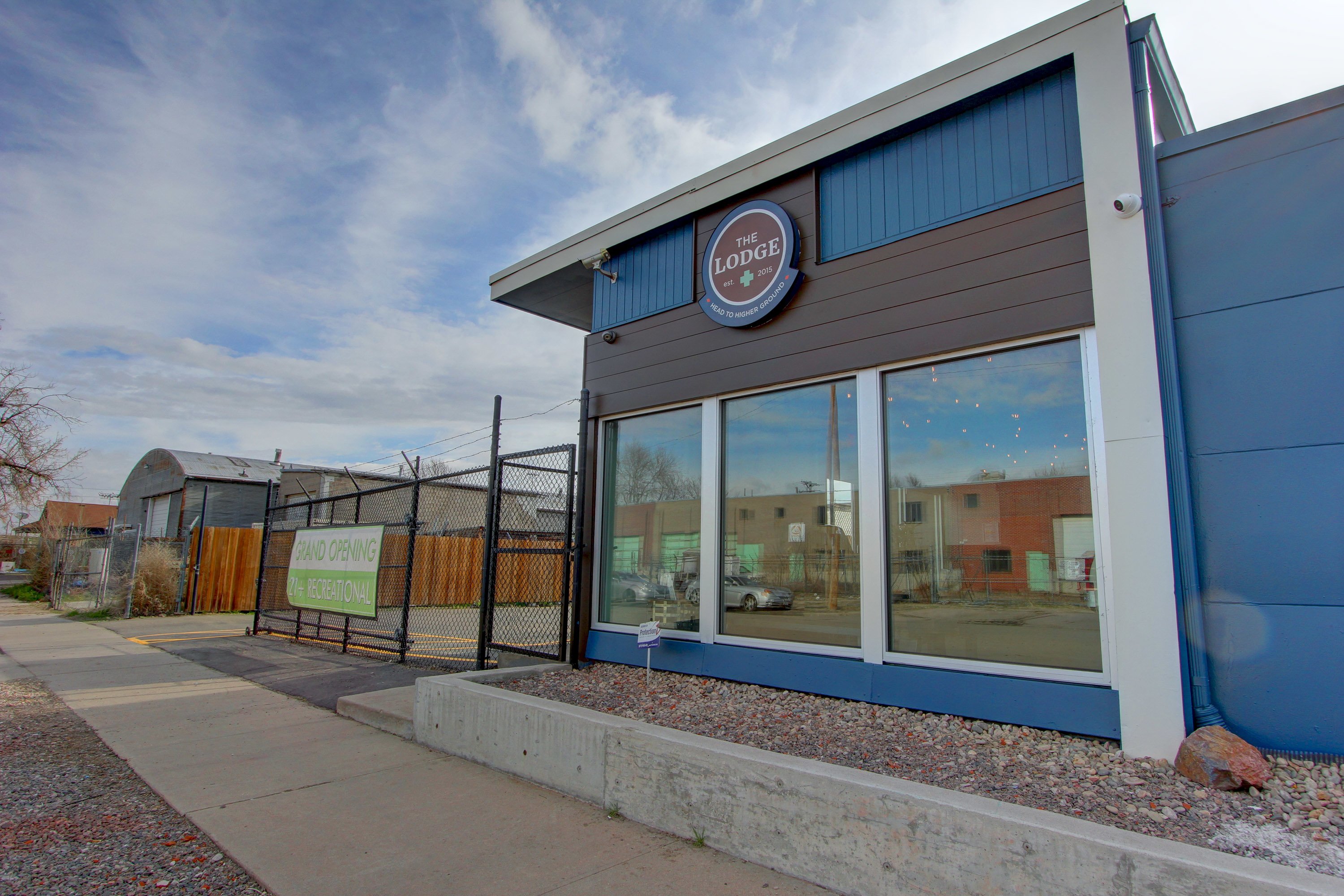 The Lodge Cannabis is a go-to, one-stop shop for all cannabis needs in the Denver area. Be sure to scan Leafbuyer for the latest deals and promotions, or come by one of their two dispensary locations to check them out in person. And last but not least, enjoy!
The Lodge Cannabis is a proud partner of Leafbuyer.
Article by: Savannah Nelson
For the best cannabis deals, head to the Leafbuyer deals page!