Leafbuyer's Cyber Monday Deals!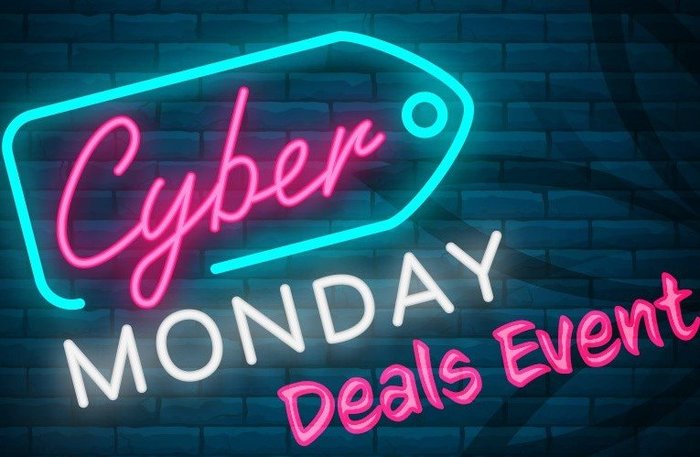 More
The best part about Cyber Monday is that you don't even have to leave your house to find deals. Black Friday can be crowded, cold, and stressful. Cyber Monday, on the other hand, can be a relaxing activity done without even getting off the couch.
Cyber Monday was created in 2005 when retailers noticed that online sales increased greatly the Monday after Thanksgiving. In the early 2000s, the internet in workplaces was faster than the internet connections people had in their homes, so they did their online holiday shopping when they went back to work on Monday after Thanksgiving. Retailers noticed this and decided to offer savings on that Monday in order to encourage even more buying.
Now that more states are legalizing cannabis each year, the marijuana industry can hop on board the Cyber Monday train. While it's still illegal to buy marijuana and have it shipped to your home, CBD products, hemp-derived products, glassware, and other smoking accessories can be delivered right to your door.
We gathered the best Green Friday marijuana deals from dispensaries around the country for Black Friday. For Cyber Monday, we're gathering the best savings from online retailers. If you've been thinking about trying CBD-infused gummies, or you've been wanting to treat yourself to a new bowl, Cyber Monday deals are the perfect excuse to take the leap.
With Leafbuyer's unique platform, cannabis consumers can find deals from dispensaries and product companies, locate nearby dispensaries, and find information about strains.
We're teasing a few top deals here before the excitement for Cyber Monday savings goes into full swing.
Fuggin' Hemp – Up to 80% off all CBD brands
Green Roads – 25% + Free Shipping
Genius Pipe – Only $84.95
CLICK HERE FOR ALL THE CYBER MONDAY DEALS!
According to the National Retail Federation, 122 million people in the United States shopped on Cyber Monday last year. Cannabis consumers only recently were given the opportunity to participate in the shopping weekend of the year, so that number is expected to grow as legalization continues and more retailers get in on the event.
To prepare for the intense savings coming up this week, take a look around Leafbuyer to scope out products you want to order. Whether you're looking for gifts for cannabis consumers in your life or want to add to your own collection, Leafbuyer's partners have tons to offer.