After Nevada's recreational marijuana program went into effect, they not only experienced last-minute distribution issues, but also larger-than-expected sales, which resulted in a 200 percent increase in Nevada and Las Vegas marijuana prices in just one month, according to Forbes. Nevada's recreational marijuana market has struggled to keep up with the state's demand, which has led to dispensary owners struggling to keep consistent products on their shelves. Although Nevada's marijuana prices have significantly increased in recreational dispensaries, they're not necessarily unreasonably expensive. We've put together this guide to give you a sense of how much weed costs in Sin City and where you can find awesome cannabis deals.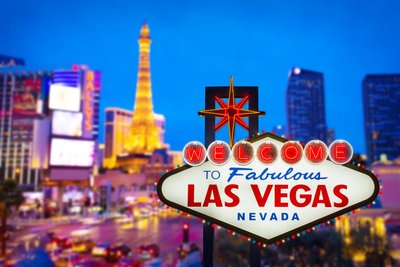 Increased Prices for Las Vegas Marijuana
Although prices for recreational marijuana skyrocketed within three weeks of legal sales, within the first four days of recreational sales, Nevada generated $3 million, according to Herb.co. Tourists, out-of-state visitors, and regular Nevada residents continue to purchase marijuana on a recreational level, but the increased prices have turned some people away. However, due to the number of dispensaries located in Sin City and nearby, there are ways to save money and find affordable weed.
Average Las Vegas Marijuana Prices
Currently, for $7-10, people can walk into one of the dozens of marijuana dispensaries in Sin City to purchase a joint, however, it's illegal to smoke it along the Las Vegas strip, as stated by LATimes. This doesn't deter people from purchasing pre-rolls and other marijuana products, though. Generally, according to Budzu and MarijuanaRates, these are the average costs (by quantity) for recreational marijuana in Sin City:
Gram: $12-20
Eighth: $24-45
Quarter: $65-90
Half Ounce: $120-177
Ounce: $220-333
The prices for various quantities of marijuana varies depending on the bud's quality, which dispensary you purchase it from, and any special deal you can get on it. It's important to shop around to find the best deal for whichever quantity you're looking to buy and compare prices to other dispensaries before making your final purchase.
How to Save Money When Purchasing Las Vegas Marijuana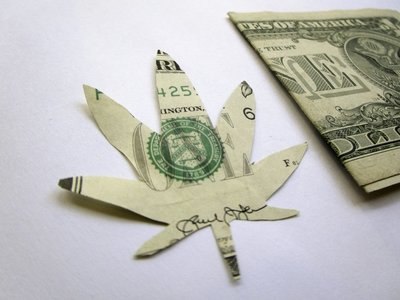 While it's important to price-shop, there are some ways to save time and check out the best deals first. Fortunately, many dispensaries offer some pretty good deals on purchasing larger quantities of marijuana, so, if you're a regular smoker, it'd be smart to buy in bulk because you'd save more in the long-run.
However, some dispensaries offer deals on smaller quantities of marijuana too. For example, CannaCopia is offering one of the best deals on grams in Sin City. Their single gram price is $5 less than the average, and if you pick up a gram weekly, you'd save roughly $20 per month.
In addition, if you're looking to save some money when purchasing Las Vegas marijuana, consider shopping at dispensaries that offer daily, weekly, and monthly deals on specific quantities and strains. Also, becoming a member at your favorite dispensary can help you save cash on various marijuana strains and/or other products. Loyalty reward programs are always a great option, especially because most of them send you email updates that inform you of upcoming deals, specials, and discounts you can take advantage of.
Recreational Marijuana is Taking Over Medical Marijuana
It's no secret that Nevada's recreational marijuana program has generated millions of dollars in revenue, but unfortunately, the state's medical marijuana program is struggling to keep up. Joel Milton of Baker, a customer engagement platform for dispensaries, said the following in a Forbes article: "74.2 percent of marijuana sales are recreational rather than medical. Many of the customers in Nevada are tourists, and they're most interested in products that are convenient and something they can use over a weekend before they head back home." Milton makes a valid point, since the majority of people in Sin City are visitors and tourists.
For recreational customers, Las Vegas marijuana prices are pretty steep, but sales still get made because people want to enjoy some quality legal weed on their trip. Overall, the most popular and widely sold products consist of more convenient and discreet items like vape pens and single-use products such as pre-rolls and single-served edibles. The prices of these items vary per dispensary, though, and it's important to keep in mind that not all Sin City dispensaries have received their recreational license yet. So make sure you do some research before popping into one of the many dispensaries in Las Vegas.
Things to Remember When Purchasing Las Vegas Marijuana
When purchasing Sin City marijuana, it's important to look out for lab-tasted products from reputable growers because nobody wants to use a product that hasn't been tested for mites or harmful chemicals. Also, make sure you're aware of the specific CBD and THC content of the marijuana product(s) you purchase before consuming it, especially if you have a low tolerance or if you're a beginner.
Overall, although the tax on wholesale marijuana drastically increased from 2 to 15 percent when recreational sales began, compared to many other U.S. states, Las Vegas marijuana prices are affordable as long as you know where the deals are.
Interested in finding some of the best Sin City strains? Try the article below:
The Best Strains for a Night on the Strip
To find weed any time, day or night, check out this article:
Looking for a 24-hour Dispensary?