How to Safely Celebrate 420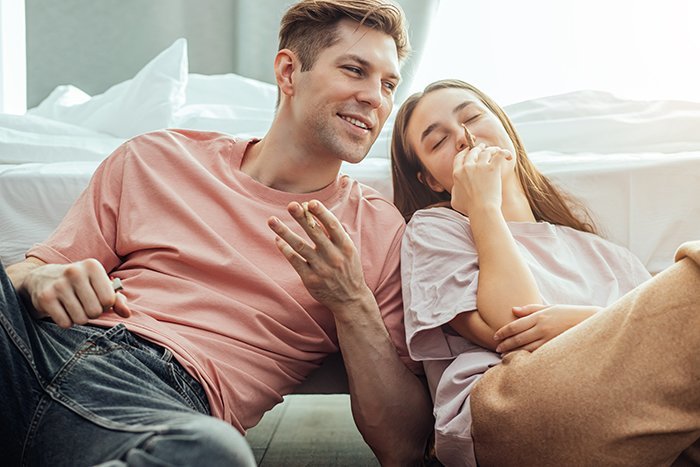 As people all over the world welcomed 2020 with open arms, few could have predicted that a global pandemic would soon ravish our human population and change reality as we know it. In general, life is no longer the same with large events being canceled every day and an unclear future is presented before us. With such a high level of precaution, it's clear that this year's 4/20 celebrations will inevitably be very different for many cannabis connoisseurs. But just because we can't physically partake in events and activities that typically canvas the country this month, doesn't mean we should forgo celebrating all together. Instead, make a promise to yourself to keep the tradition alive as you enjoy the most famous cannabis holiday from the safety of your own home. Here's how:
Social Distancing & The Rise of 420 Virtual Events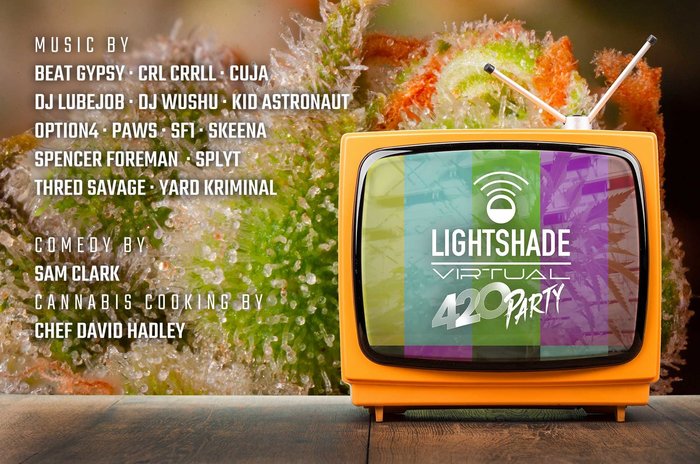 Every day, cities across the US are feeling extreme pressure due to overwhelming numbers of new cases of coronavirus. In a blink of an eye, we suddenly have a very large responsibility, both as individuals and as a cannabis community as a whole, to practice social distancing to help prevent the spread of the disease. Although it's tempting to dismiss the severity of the situation and maintain a typical lifestyle, it's more important than ever to demonstrate self-restraint and cancel your plans, including those related to 4/20! As much as we'd like to have a smoke sesh with friends, the risk is not worth the reward — but all is not lost!
Thankfully, we live in the most technologically advanced period of human history which means there are numerous ways to virtually connect with friends and family in the real world. Even better? Many industries and individual businesses are quickly evolving to bring experiences directly to your home while you relax on the couch in your comfy pants. Platforms like Zoom and Twitch allow you to virtually partake in cannabis events that will be accessible leading up to 4/20 and on the actual holiday itself. 
From live music streams to workshops (and much more), there's something for everyone to help you maintain your high all month long. Although there are many virtual events to choose from to celebrate the big day, the Leafbuyer Team can't wait for the official Virtual420Party. Thanks to our friends at Lightshade Dispensaries, you can enjoy an engaging, interactive online event featuring DJs and artists from across the country. Sprinkle in a cannabis cooking class and a comedy show and you're set to celebrate 420 the right way.
Stock Up & Save with 420 Cannabis Deals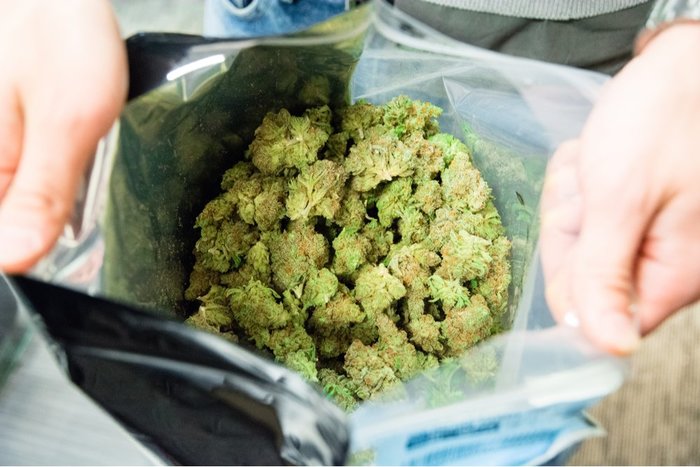 Although it's easy to get comfortable while quarantined, make sure to stock up on your favorite cannabis products to avoid getting caught empty-handed on 420! Thankfully, getting prepared doesn't mean you have to risk the safety of yourself or others. Currently, thousands of cannabis businesses across the country are offering online ordering (with curbside pickup) or delivery options meaning accessibility to cannabis flower, edibles and concentrates are only a few clicks away.
But before you place an order, take advantage of the crazy 4/20 deals. Whether you want a vaporizer to puff during episodes of Tiger King or an eighth of a heavy indica to help ease your anxieties on a bad day, Leafbuyer has hundreds of hard-to-find deals and discounts in your local community. Check out the special 420 deals page or a general marijuana deals search to discover how much green you can save!
Take the Pass out of "Puff, Puff, Pass"
Based on how cannabis culture has operated for decades, it's only natural to want to share your new 420 stash with friends, roommates or loved ones. As generous as that sounds, now may not be the best time to play into our stoner stereotypes. Instead, get used to rolling personal joints, investing in a no-touch mouthpiece to use with glass pieces or frequently wiping down pipes and rigs with alcohol to be extra safe. Edibles certainly make things easier so it might be worth it to stockpile a few packs of gummies, bars of chocolate or cookies — just remember to consume responsibly!
Be Thankful for Life — And Cannabis!
It's wonderful that cannabis products have a way of letting us feel a wide array of different effects, but sometimes it's still hard to shake the anxiety that surrounds us in a true time of crisis. As many psychology researchers have proven, a great way to help calm the mind is to celebrate life and be thankful. Although we're all feeling something these days, it's important to know that we're all in this together. The human race is uniting more than ever, albeit not physically, and it's resulting in new ideas, incredible creativity and a true celebration of love for one another.
This 4/20, take a moment to appreciate the small things (and the big ones too) — like how cannabis dispensaries and delivery services are being deemed as essential businesses across states, while other traditional industries slow to a halt. There's a wonderful sliver of hope when one turns the mind and thinks about how far we've come as a cannabis community.
With only a few more days until 4/20, the impact the cannabis industry has made for millions of people around the world cannot be taken for granted. This is why this specific day in April holds such importance and why it's equally as essential to be safe (and keep each other safe) while we partake in festivities from home. 
For a deeper dive into this year's celebration, visit our friends at Where's Weed to read their "420 Guide: The Quarantine Edition." Happy 4/20!