Living La Vida Gluten-Free with Gluten-Free Weed Edibles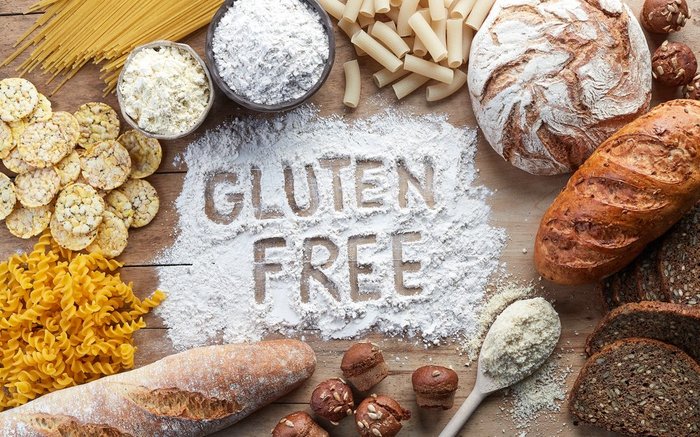 Gluten's time in the spotlight has passed; gluten-free living is the wave of the future.
Well, at least for people with food sensitivity.
For those with gluten intolerances of any scale, there are so many different dining options: you can get GF versions of just about anything, from pasta to bread to oatmeal. There are accommodations in nearly every category of food. Cannabis dining is no exception.
It's no surprise that the cannabis industry – known for innovation and creativity – would step up to the plate for its gluten-intolerant consumers. No one should have to miss out on a delicious treat, which is why options have popped up everywhere for gluten-free edibles.
Check out these GF weed edibles, making sweet treats a little more accessible to all.
Gluten Free Weed Edibles
These brands make specialty products that are both gluten free and delicious.
Julie's Natural Edibles
Honestly? Julie's Natural Edibles are top of the line. Her products are a vision, consisting of healthy options that lack refined sugar, are gluten-free, and are strain specific. Based out of Denver, Julie's Natural Edibles use organically grown marijuana and place a heavy emphasis on quality and putting something worthwhile into the body.
Korova
For mind-blowing edibles, Korova is a go-to. Though they are mostly sold in California, Arizona, and Nevada, Korova makes products worth getting. In addition to having gluten-free options, Korova also manufactures a wide range of other edibles, both CBD and THC-infused. Korova has vegan weed edible options, too.
Auntie Em's Edibles
Auntie Em's Edibles, based out of Los Angeles, has a very clear mission: to provide consumers with gluten, nut, dairy, and dairy sensitivities or other dietary preferences with gourmet edible options. Auntie Em's is known for their delicious creations, bringing the worlds of baked goods and marijuana together through sweet desserts. You wouldn't know anything is missing with these treats – gluten, dairy, self-control...it's all gone with Auntie Em's Edibles.
Skywalker Delights
With a name like that, it's only natural that Skywalker Delights' products are equally mind-blowing. Skywalker Delights specializes in crafting, baking, and producing all-vegan and gluten-free edibles. They are the perfect example of an edible company – they make their products daily with local organic ingredients and top-shelf marijuana, infuse an extra dose of love, and sell all of their merchandise in compostable packaging. Skywalker Delights might draw you in with their gluten-free goodies – like their Macaroon Delights or salted caramels – but you'll stick around for the taste, quality, and charm trifecta.
BlueKudu
BlueKudo out of Denver is a chocolate company, with a twist. BlueKudo creates inventive infused chocolate out of gluten-free and vegan ingredients. In addition to being very accessible for dietary restrictions, these cannabis edibles are also gourmet options—they are known for being delicious, craft confections. A popular option is the high-THC Coffee Crunch Dark Chocolate Bar, which has dark chocolate, real coffee beans, and 100 milligrams of THC.
Other Gluten-Free Edibles
The world of edibles is expansive. The following list includes non-baked good items, free of gluten, that allows for a cannabis kick in every delicious bite (or swig).
Chocolate
While chocolate has dairy, it is free of gluten. Cannabis-infused chocolate is a very popular edibles option, since its delicious, artistic, and has a lot of diversity – you can get a chocolate bar or a gourmet truffle. Additionally, chocolate is probably the most accessible gluten-free option in dispensaries across the board – every pot shop has a collection. Be sure to inspect the ingredients list wisely, and be wary of malt powder or cookie bits, which are not gluten-free.
Gummies
Gummies are another gluten-free edibles choice. Like chocolate, there are many, many options to choose from, sometimes taking shapes as bears, worms, and geometric shapes. The gluten-free aspect lies entirely in how they are made: The infusion process usually includes soaking the pre-made gummies in cannabis oil. So as long as the pre-made gummies are gluten-free, the infused version should be good to go. To be 100 percent sure, it's a good idea to check with the product manufacturer.
Savory
There are savory snacks available as well. Zendo makes an infused peanut butter, it's possible to get buzzed with pizza sauce, and Julie's Natural Edibles sells granola (told you she was good). For every meal, there is a spread, sauce, or crumble that awaits, outside of the classic sweet treat trope.
Beverages
You guessed it: Beverages, including soda, coffee, and teas, can be infused with weed and enjoyed sans gluten. If pop is your thing, companies like Sprig, Legal, and Dixie Elixirs are creating fizzy drinks with an herbal twist. Denver's Sträva Craft is a popular CBD coffee brand – even sold and brewed in certain coffee shops around the city. Many dispensaries, both medical and recreational, have infused beverage options.
For the best cannabis deals on edibles, head to the Leafbuyer deals page!