Feel Better with Sage Cannabis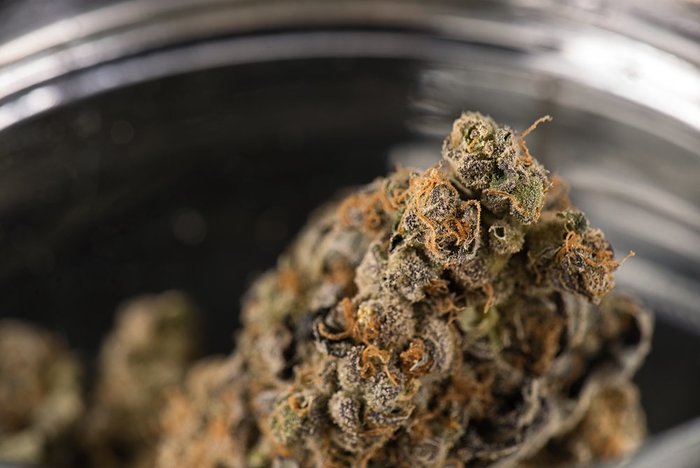 Medical marijuana cardholders in the Cambridge, Massachusetts area are making the decision to feel better with Sage Cannabis. As the first dispensary in the city of Cambridge, Sage Cannabis weathered a legal battle that lasted several years before finally being approved for a zoning permit in 2016. Their grand opening appropriately took place on April 20, 2017 in recognition of the famous stoner holiday.
Complying with MA Law
Per Massachusetts state law, Sage Cannabis cultivates all of the marijuana products offered at the dispensary in-house, from seed to sale. The company's grow facility is located in Milford, about 35 miles southwest of Cambridge. About 50 employees currently work in the 30,000-square-foot facility that produces cannabis in all of its various forms.
A Vibrant Variety

Cardholders interested in flower, pre-rolled joints, or oils and extracts can find everything they need at the Sage dispensary. The company currently lists 20 different varieties of flower on its website, including the ever-popular hybrid Blue Dream, a sativa known as Cannalope Haze, or a Skywalker Kush indica. For cardholders strictly seeking pain relief without any psychoactive effects, Sage Cannabis also lists several options high in CBD content.
The dispensary's impressive edible selection is prepared in a restaurant-grade kitchen at the Milford grow facility. Honey Stix and Caramels, both in a heavy and light dosage, top the menu. Sage also sells drops and brownies from the national brand Zoots, which are cooked in the Milford cultivation center. This allows Sage to stay within the law that requires Massachusetts MMJ dispensaries to have full vertical integration with the facility that produces their cannabis.
Art and Science
What sets Sage Cannabis apart from other producers is its obsession with the science of marijuana. CEO Michael Dundas envisions Sage as a best-in-class biotech company, rather than simply a cannabis grower. The cultivation team is continually honing its techniques, paying close attention to each plant it grows in order to harvest the highest-quality weed in the state. Sage's lab testing equipment is top-of-the-line, and the growers use software monitors along with high-tech heating, cooling, and water filtration systems to ensure a premium harvest. All staff in the Milford cultivation house are required to wear a protective suit and face mask to avoid contamination of the product.
Beginnings of a Business
CEO Michael Dundas, a Massachusetts native, was inspired to join the green revolution when he studied law in San Francisco. Dundas had friends in the MMJ industry, and he became interested in both the business aspect and the healing potential of cannabis. When the opportunity to be an industry pioneer in his home state arose with the legalization of medical cannabis in 2012, he moved back to Massachusetts and got to work. Sage Cannabis was set up as a not-for-profit, in accordance with Massachusetts law.
Location and Access
The Cambridge dispensary is located several blocks from Harvard Square, in close proximity to the famous Harvard University. Visitors hoping to catch a glimpse of the legal cannabis industry will be out of luck without a valid Medical Use of Marijuana program card. Certified cardholders can enter the dispensary, in the basement of the former Orson Welles Cinema, after showing a valid ID alongside their Medical Use of Marijuana card.
Dispensary Layout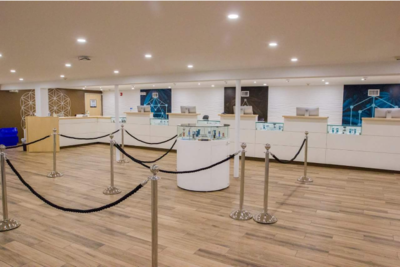 The dispensary itself has a simple design, in a large room with cannabis products held in glass cases. The velvet ropes, black comfy chairs, and blue-and-white color motif make the shop resemble something between an Apple store and a new-age doctor's office. There are usually about a dozen employees in Sage Cannabis at any time, offering their advice on which strains of pot will give the desired effects to the customers.
Expansion Plans
Sage Cannabis will open a Somerville, Massachusetts location in September 2017 and a dispensary in Needham, Massachusetts during the winter. Current legislation allows licensed medical marijuana companies to operate a total of three dispensaries in the state of Massachusetts, though Sage CEO Michael Dundas is interested to see how the laws change in response to the legalization of recreational cannabis. On New Year's Day 2018, the first recreational pot shops will open in Massachusetts, which could cause a wave of disruption for medical marijuana producers.
"We weren't sure whether or not a cultivation operation like this would support a medical marijuana dispensary if we're competing against recreational cannabis," Dundas told Wicked Local. "The medical industry is still trying to understand the implications of recreational."
Should laws change, Dundas is contemplating opening a fourth dispensary near the Sage Cannabis cultivation facility in Milford. Until that time, Dundas and his team of nearly 100 employees are focusing on ramping up operations in the Cambridge dispensary and opening the two new locations.