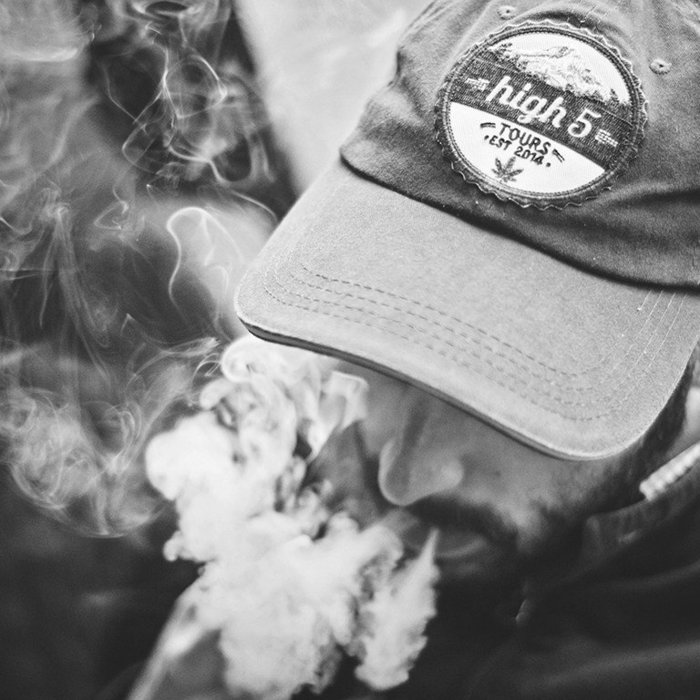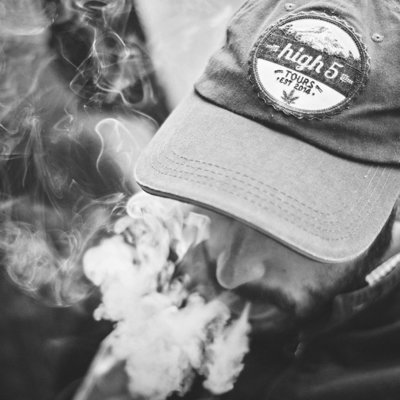 Cannabis lovers can experience Portland marijuana in a whole new way thanks to High 5 Tours, the Rose City's first 420-friendly sightseeing journey. High 5 Tours offers several different trips that allow guests to get a firsthand look at the state's legal cannabis industry while traveling in a "hotboxed" yellow bus where they are free to light up as much herb as they desire. In addition, High 5 Tours allows travelers plenty of cultural enrichment, with various tours stopping at coffee shops, food trucks, restaurants and outdoor sites that are famous to PDX. The company's CEO and Founder Sam Rosenbaum began operating in 2015 and continues to add exciting new options to the table for tokers in Portland looking for something fun to do.
The CannaPDX Adventure leaves at 4:20 p.m. every day. It's a three-hour tour that stops at two recreational dispensaries, a restaurant, and a pizza shop. The yellow bus is packed with all the accessories needed to get a nice blaze on, and enough munchies to please everyone. Thanks to a plexi-glass divider, guests can toke herb in the bus as it travels from point to point. Sam Rosenbaum will discuss Oregon's legal cannabis industry and some history of Portland along the way, adding an educational element to the good times
Dig Deeper
Guests who would like a more in-depth look at cannabis production can opt for High 5's Cannabis Grow House and Dispensary Tour, a recurring Saturday event. The yellow bus heads to Sticky Fingers Farms, an indoor medical marijuana grow facility. Sticky Fingers' master grower Jon Robinson takes visitors through the facility while teaching them about the life cycles of the cannabis plants and all of the issues commercial growers face from the beginning to the end of each phase of growth. The tour also visits Home Grown Apothecary, a northeast Portland dispensary where guests can load up on flower, edibles and concentrates.
Munchies
Food trucks are heavily popular in Portland and have become embedded within its hipster culture. For lovers of artisan sandwiches, ethnic food, vegan food or desserts, Portland's food truck scene is not to be missed. High 5's Cannabis Grow House and Dispensary Tour includes a visit to Cartlandia, one of the city's renowned food truck pods, before heading to yet another dispensary. The fun-filled day concludes with a yellow bus ride back to Portland's Saturday Market, an outdoor arts and crafts festival located in the beautiful Waterfront Park. The Saturday Market has been a mainstay in PDX since the 1970s and is one of the prime attractions of the Portland Old Town district. It may be the perfect way to end this High 5 extravaganza.
Things to do
High 5 Tours also understands that many tokers are huge into the great outdoors. Their Multnomah Falls Adventure brings guests to the highest waterfall in Oregon, just east of Portland. The tour also stops at Vista House, a scenic viewpoint that overlooks the Columbia River Gorge. There's an organic donut shop called Blue Star right next to Vista House, featuring some interesting options like the cushy caramel custard-filled brioche donut or the crowd-pleasing maple bacon donut. Of course, High 5 Tours will start the Multnomah Falls Adventure with a stop at Home Grown Apothecary, and the yellow bus will be packed with food and smoking accessories.
Beer lovers will find heaven in Portland. As of February 1, 2017 there are a whopping 58 breweries within city limits! As such, High 5 Tours brings The Craft Beer Adventure to the table. The Craft Beer Adventure hits up three breweries: Labrewatory, Culmination Brewing and Imperial Bottle Shop. It's a great option for drinkers that like to get "lit up" between beers. And why not throw a food truck pod visit in as well? High 5 Tours will bring Craft Beer Adventure guests to popular PDX spots like Halibut's Fish & Chips, Bobablastic Bubble Tea and Olivia's Wonderland of Taste before the excursion is all said and done.
Wake-and-bake
High 5's Coffee and Cannabis Adventure travels to a coffee roasting facility and the Cannabliss Firehouse dispensary before dropping guests off at Voodoo Doughnuts, one of the most famous donut shops in the United States (be prepared to stand in line before you enter the realm of deliciousness). The brand-new Elbe's Edibles Adventure provides a tour of a gourmet edible production facility along with the dispensary and food truck visits.
For those hoping for something a little different, High 5 Tours allows guests to create their own adventure. The company charges a per-hour fee for the yellow pot bus and customers are free to tell the driver to go anywhere in the Rose City while they smoke and joke in the back of the bus, stuffing themselves with munchies and cooling off with water and other beverages. The yellow pot bus is available to be rented for a birthday celebration or bachelorette party. It can be used as a 420 smoking lounge at private events.
Visitors and natives love Portland for its plethora of tantalizing options for stoners. Great organic food, countless breweries, premium coffee and some of the most beautiful scenery in the United States. It's really the perfect place for weed to be legal, and High 5 Tours is a great way to see Portland while also learning about the magical hemp plant. So why not consider taking an adventure in the yellow pot bus during your next Rose City vacation?