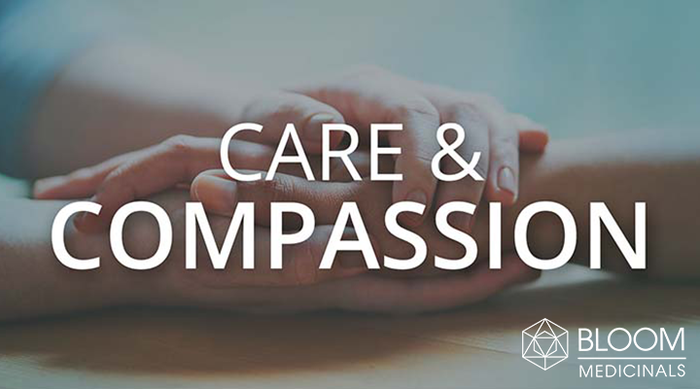 On April 8th, 2014, Maryland residents voted for a medical cannabis program (House Bill 881). Although this bill was approved by Maryland lawmakers in 2014, it took the state three years to get the program fully up and running. Bloom Medicinals was one of the first Maryland dispensaries to open, alongside Peninsula Alternative Health. Even though more Maryland dispensaries are slated to open this year, many medical cannabis consumers are staying true to the one and only Bloom Medicinals. Let's take a look at this dispensary's history, its mission, some of its unique features, and what to expect as a Bloom Medicinals customer.
About Bloom Medicinals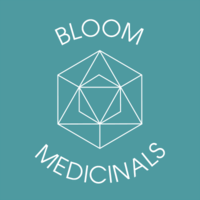 Bloom Medicinals is a family business with over thirty years of experience owning and operating healthcare centers, pharmacies, and independent diagnostic testing facilities. Founded in 2017, it's still one of the very few medical cannabis dispensaries in the state. Although they're located in Germantown, they also serve consumers who live in Montgomery County.
Bloom Medicinals aims to provide care, compassion, and expert advice while always focusing on medical consumers and making sure that their medical cannabis products are top quality. They serve their customers with compassion, education, safety, and a worthwhile experience while always maintaining a responsible attitude toward cannabis. According to their mission statement, compassion is in their DNA.
Why Bloom Medicinals Puts Their Consumers First
Visiting a dispensary can be overwhelming, especially if consumers haven't educated themselves about cannabis, consumption methods, the best cannabinoids for their needs, how to use cannabis, etc. So Bloom Medicinals provides all medical consumers with the education they're looking for while also updating them on the latest cannabis advancements and research findings if they're interested.
Bloom Medicinals stands by their mission, which is to provide exceptional one-on-one interactions with medical cannabis consumers while also employing a knowledgeable, friendly, and professionally trained staff whose goal is to help consumers achieve a better quality of life.
When consumers visit Bloom Medicinals, whether, for the first or hundredth time, the dispensary's staff members stand by their strong dedication and commitment to high-quality consumer care. They do whatever it takes to help medical consumers achieve the relief they're looking for. 
How to Obtain a Maryland Medical Cannabis Card
Since Bloom Medicinals is only a medical cannabis dispensary, consumers must get approved through Maryland's medical cannabis program before visiting any licensed dispensary. It can be difficult and overwhelming to apply for a medical cannabis card, but Bloom Medicinals tries to help qualifying consumers through this process by providing a helpful how-to guide on their website. The guide takes qualifying consumersthrough the steps of applying for a medical cannabis card while removing all the undue stress.
Additionally, Bloom Medicinals helps qualifying consumers find a medical cannabis doctor near them. They offer an interactive map on their website, which displays nearby medical cannabis doctors, along with a list of Maryland's qualifying conditions and informative descriptions of each of those conditions
Bloom Medicinals' Products & Related Features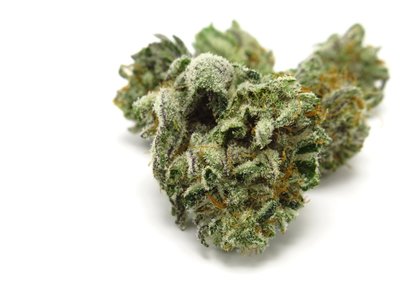 Just like other medical cannabis dispensaries, Bloom Medicinals offers a wide selection of cannabis products, like flower strains, topicals, concentrates, and accessories from reputable vendors. They legally sell hash oil concentrates, pre-rolled joints, tinctures, topical alternatives, and numerous strains of quality bud. 
One feature that makes Bloom Medicinals stand out is their online ordering process. Consumers can order their desired products online, so they don't have to wait for budtenders to fill their orders in-person. This online feature not only helps consumers save time, but it promotes convenience and simplicity. Consumers must create an account first and then speak to a dispensary agent to get started. From there, the feature can be used as often as the consumer wants.
Soon, Bloom Medicinals will start offering the option for consumers to get their product delivered to their home. This will be even more convenient, especially for consumers who have mobility difficulties.
Bloom Medicinals also currently has a price-match guarantee. This means that if consumers find a lower advertised price for a cannabis product at another licensed dispensary, then Bloom Medicinals will match it so long as the consumer shows proof of that pricing.
The Importance of Cannabis Research And Testing
Not only does Bloom Medicinals offer their consumers helpful resources, but they also make sure that each and every one of their products is safe. They do this by batch-testing all products for potency, consistency, cleanliness, and (of course) safety. Also, Bloom Medicinals tries their best to source their medical cannabis products from only licensed cultivators and processing centers.
They also place a strong emphasis on promoting cannabis research. Bloom Medicinals analyzes thousands of studies, research findings, and scientific information to provide consumers with the most effective and beneficial products available. It doesn't stop there, though. Bloom Medicinals partnered with the country's leading authorities on the latest medical cannabis research, such as medical schools, research facilities, and the National Institute of Health, according to the dispensary's website.
Lastly, all Bloom Medicinals staff members receive on-going training and consistent accredited education on medical cannabis. This is to ensure that all consumers are receiving the most recent cannabis-related information and the most beneficial products for their needs.
If you're looking for a Maryland dispensary whose core values include compassion, education, safety, experience, and responsibility, then Bloom Medicinals is just the dispensary for you. Next time you're in or around Germantown, consider checking out Bloom Medicinals to either apply for a medical cannabis card or pick up some quality cannabis products.
Basic Information
Address: 11530 Middlebrook Road, Germantown, MD 20876
Phone number: 240-813-8818
Business Hours: Monday-Saturday from 12-7 p.m. and closed on Sunday
Learn more about marijuana concentrates and how to consume them here.
Bloom Medicinals is a proud partner of Leafbuyer.