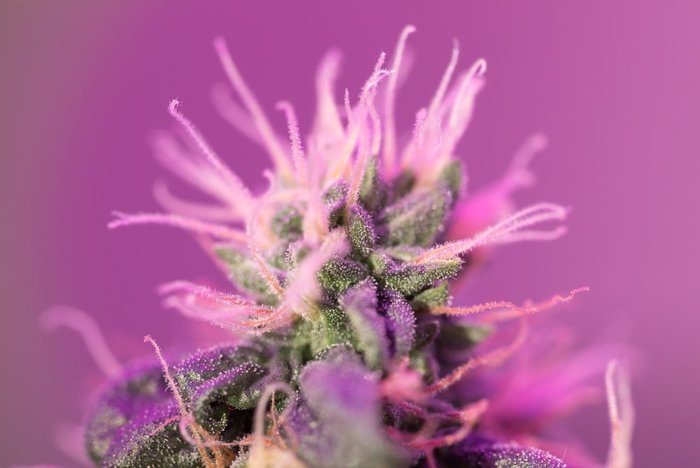 First established in 2009 as a Medical Marijuana dispensary, the Denver Kush Club was also one of the first retail shops to open its doors to the world January 1st 2014.
Located in the heart of the historic 5 Points neighborhood, the Denver Kush Club offers a unique shopping experience for medical and recreational consumers. An added bonus of being right across the street from the light rail makes the shop very accessible no matter what your form of transportation is. They carry a wide variety of premium flowers, edibles, concentrates, vaporizers, and apparel.
DKC (Denver Kush Club) is a popular spot close to Cervantes. When you first walk in to the check in window you might not fully grasp the magnitude of how awesome this dispensary really is on the inside. After being checked in, the instant feeling of being in a boutique skate shop where the beats are easy on the ears and the soul. The first section of the dispensary has some awesome apparel to support the shop without the tackiness of normal 420 threads. Only a few steps past is a CHERRY condition quarter to play arcade of NARC. Which any kid who grew up on the original NES would appreciate the ability to play few rounds without fear of parental backlash.
Denver Kush prides themselves on carrying the most demanded strains out there as well as a few that you might not be aware of but would not be disappointed in trying. The Recreational section is extremely welcoming and the staff is by far one of the nicest in Denver. Their knowledge goes far beyond just strain information. They will definitely address any desires or needs out of your bud by methodology, taste or effect.
The medical side of DKC is extremely discreet. Many of us want access to the best meds but still want the privacy of a traditional pharmacy. All the staff on the medical side is extremely accommodating and available to take the time with you one-on-one. They do this to address all of your needs and to reassure you their attention is focused on you and only you, no matter how busy the shop gets.
Denver Kush also has some of the best daily deals. They are not stagnant deals that were made from 2009. They're constantly changing the deals to keep up current with demands from the medical consumers and patrons. If you are looking for a clean dispensary that makes you feel like you are a part of the cannabis community rather a consumer number or transaction, Denver Kush Club is exactly the spot for you!