Sex and the City Star Loses New York Gubernatorial Race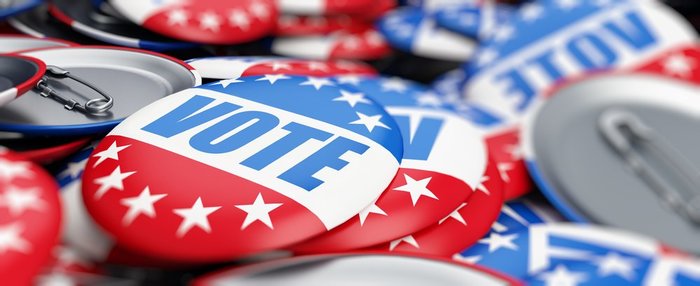 NEW YORK — Gov. Andrew Cuomo (D) has won the gubernatorial primary against democratic challenger Cynthia Nixon, according to CBS News.
Polls showed that Cuomo had a 41-point lead going into the New York primary earlier in the week over Nixon. Cuomo was only 31 points ahead of Nixon in July and was pushed into a more progressive agenda due to the popularity of Nixon's, which included legalizing marijuana and a $15 minimum wage.
Nixon promised that if elected, she would be legalizing marijuana and would use some of the taxes for education and the subway system. She also believes in legalization as a form of social justice. "There are a lot of reasons to do it, but first and foremost, because it's a racial justice issue," said Nixon in a campaign video.
"Because people across all ethnic and racial lines use marijuana at roughly the same rates. But the arrests for marijuana are 80 percent black or Latino."
The New York Times reported last May that the NYPD arrested Hispanic people at 5 times the rate of Caucasians in the New York City. The report also noted that Black people in Manhattan are arrested at 15 times the rate of Caucasians.
Gov. Cuomo was opposed to legalizing recreational marijuana but has since changed his tune due to the push from his challenger. Cuomo now supports legalizing adult-use marijuana, as does the Democratic Party of New York.
Cuomo also recently ordered an assessment of the impact of legalizing marijuana in the state from the New York Department of Health, which recommended that the state legalize recreational marijuana. The assessment also recommended a provision atoning for prior marijuana convictions for minorities.
Celebrities Endorsed Nixon and Cuomo
Nixon considers herself a democratic socialist and earned several endorsements from celebrities. Lena Dunham supported Nixon, citing her pledge for healthcare for all and women's rights.
Dunham tweeted, "Andrew Cuomo hasn't, but @CynthiaNixon will. New York has NEVER had a female governor. New York has NEVER had an openly gay governor." The governor's campaign is accused of playing dirty by calling Nixon an "unqualified lesbian," and saying that she ignored anti-Semites.
Rapper TI also endorsed Nixon. "I have no idea who this brilliant lady is, but she's invited to my next bbq/family gathering and if she's running for anything...ANYTHING I SAY..She's got my vote!!!"
Oscar-winner and best-supporting actress for "I, Tonya," Allison Janney also supported Nixon, as did Janney's former "West Wing" co-star Richard Schiff.
But the majority of the establishment and a few other celebrities endorsed Cuomo. Nicki Minaj endorsed the governor on Twitter. "New Yorkers & all NYCHA residents it's time to get JUSTICE. VOTE Thur. Sept. 13 for Gov. Cuomo, Lt. Gov. Hochul & Tish James. They know how to work for the people to make NY even GREATER. Spread the word. See you at the Polls!"
Comedian Amy Schumer endorsed both candidates but voted for Cynthia Nixon after changing her mind several times, according to Page Six. "We voted. And we voted for Cynthia Nixon couldn't help it."
Schumer had given $10,000 to the former "Sex and the City" actor's campaign to show her support for Nixon in the governor's race but changed her mind earlier in the week to Gov. Cuomo. Schumer said that she wasn't sure Nixon would know what to do once in office. The comedian changed her mind again and voted for Nixon at the last minute.
Nixon fought a gallant fight in the gubernatorial race, but it was the incumbent governor who was victorious in the end. Cuomo will face Republican challenger Marcus Molinaro in the gubernatorial race on Nov. 6.