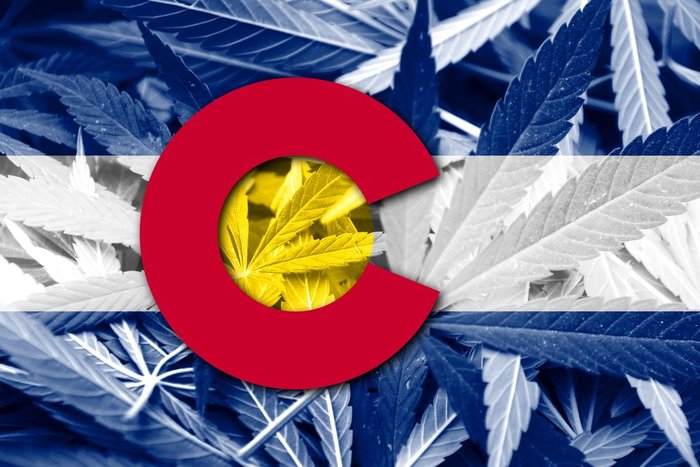 When the very first, state-licensed marijuana merchant, 3D Cannabis Center, opened its doors on New Years' Day, 2014, close to 500 people came through its doors. Business was so good, in fact, that 300 potential customers were turned away.
It was a seller's market.
The cannabis business is experiencing a price reversal from the frenzied days of 2014. Today, Colorado weed prices are well below the national average and falling.
The cannabis industry is rapidly turning into a buyer's market.
What is happening to Colorado weed prices? What are the economic forces that are shaping this profound shift in retail cannabis?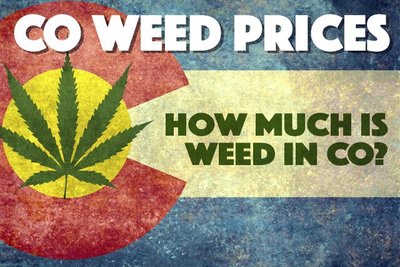 1. The Big News of 2016: Falling Cannabis Prices
The surprising (and not so surprising) news in the cannabis industry is the dramatic drop in Colorado weed prices. Consider the following figures:
Summer, 2016: After-tax prices for an eighth averaged $50-$60; some predict the market to bottom-out in Spring, 2017, with eighths going for as little as $10-$15.
By one estimate, weed prices along the Front Range have plummeted 30% in just the last four months.
In January, 2016, wholesale recreational flower averaged $2,106 per pound; by June, the asking price had dropped to just $1,402.
What is going on? What are the forces driving this dramatic decline in Colorado weed prices?
2. Why the Drop in Colorado Weed Prices?
The stunning drop in cannabis prices has led to an ocean of speculation. Business analysts far and wide are chiming-in on the "how's-and-whys" of the price crash. Let's take a look at some of the key contributing factors:
The single, largest factor contributing to the decline of cannabis prices: A significant rise in wholesale recreational supply, which has dramatically softened the market. Put simply, it is the play-out of the ancient law of supply-and-demand. . .
Other reasons include:
Larger cannabis operations have increased the overall efficiency of their set-ups – and are simply producing more.
New suppliers are constantly entering the market. The result: The average size of a single transaction has dropped: In mid-2014, the average sale hovered around $100; today, it is approximately $50.
Lastly, the sheer access to market information is growing at a staggering pace, allowing customers to shop and compare Colorado weed prices.
3. What About the Price of Medical Cannabis?
Medical cannabis operates in a slightly different parallel universe alongside recreational (or "rec") marijuana. In general, the prices of medical marijuana tend to remain lower and remain more steady than recreational cannabis. Why? Let's take a look:
Medical marijuana consumers frequently tend to be on limited budgets (given sometimes enormous medical expenses). Consequently, medical marijuana users often purchase less or actively seek-out the lowest price points.
Dispensaries tend to focus on where the sales are: Like it or not, recreational users far outnumber medical cannabis users.
The number of medical cultivators has grown very little (By one estimate, from 764 to 788 – an increase of only 3%). Rec cultivation licenses, on the other hand, have grown dramatically, from 465 to 554 – a 20% increase. Consequently, the prices of wholesale medical cannabis remain relatively steady.
Medical cannabis users frequently debate between using marijuana or a pharmaceutical. When one product is not affordable, the medical marijuana consumer will switch to an alternative (and vice-versa).
Colorado weed prices are lower for medical marijuana cardholders because medical marijuana is exempt from (most) taxes.
4. Is the Black Market Disappearing?
The drop in retail cannabis prices has led to widespread speculation that if the price point of marijuana becomes too low, it would force street sellers out of business. Let's begin with a reality check:
On average, the black market currently constitutes up to 40% of all cannabis sales.
Black market prices are approximately 10% less than retail weed prices.
The black market – even in Colorado — will continue to thrive in places that weed is banned (e.g. Colorado Springs and several communities on the eastern plains).
Black market prices remain low because there are no taxes, no packaging requirements, and no heavy overhead expenses that legal weed requires.
So long as the price of legal marijuana is subject to the fluctuations of the market, there will always be a black market.
The black market does stand a certain amount of risk from a drop in retail Colorado weed prices. Consider the following:
Street dealers will lose ground because concentrates and edibles are becoming ever more popular. These products are difficult to produce without expensive equipment.
Street dealers will find it increasingly difficult to compete with full-blown commercial operations because hand-trimming the buds, the most cost-intensive component of production, can be accomplished at much less expense by larger operators using machines.
5. Is Oversupply the Only Factor?
Economists tell us that any number of circumstances can artificially warp or distort a market, whether that market is for soybeans or lady's shoes. The cannabis industry is no exception.
Colorado weed prices are partially malformed by:
A lack of full access to banking services available to other businesses (Such as business checking accounts and lines of credit – but this is slowly changing).
Restrictions on advertising.
Heavy state oversight, a.k.a. "regulatory risk."
Restrictive land-use laws.
High start-up costs.
Increasingly high storefront costs
The inability to take normal business deductions.
And, of course, TAXES!
A typical dispensary in Denver incurs the following:
A 7.72% sales tax
A 10% Marijuana state tax
A 3.5% Denver city tax
What do all of the above market factors have to with the current drop in Colorado weed prices? Indirectly, it increasingly requires cannabis businesses to possess economies of scale, forcing new firms to confront greater start-up costs. In addition, there is evidence that larger wholesalers are deliberately flooding the market so as to lower prices, therefore reducing profitability for newer entrants. In other words, the cannabis industry is showing the very early signs of consolidation. . .
6. The Outlook for Colorado Weed Prices
What is the future of Colorado weed prices? What can cannabis consumers expect in the foreseeable future?
*Retailers may actually benefit from falling wholesale prices by pocketing the resulting price gap.
*Colorado weed prices may continue to fall, but people are always willing to pay for higher-end products (Just as many customers do with a gourmet latte at their local coffee shop).
*Remember: Cannabis, like any other commodity, is subject to the fluctuations of the marketplace.
The cannabis industry is thriving:
Despite falling prices, year-to-date (YTD) total sales are up 35% in the first half of 2016, and are expected to reach $1.35b this year.
Concentrates share of the market has risen from 18 to 24%.
Edibles have gone from 8.6% of all sales to 13%. The state's two hundred edibles producers are very happy!
The drop in cannabis prices has international repercussions: Many Mexican marijuana farmers are being forced to either diversify — or get out of the market altogether (According to one estimate, the producer's price point for a kilo in Mexico has dropped by as much as 70%).
Low cannabis prices will place added pressure on growers with inefficient or outdated equipment.
Conclusion
In the end, who is the greatest beneficiary of the drop in Colorado weed prices? The consumer. Recreational and medical users alike will enjoy something deemed unimaginable just a few years ago: Access to regulated, quality legal marijuana either at – if not below – street prices. Stay tuned. . .