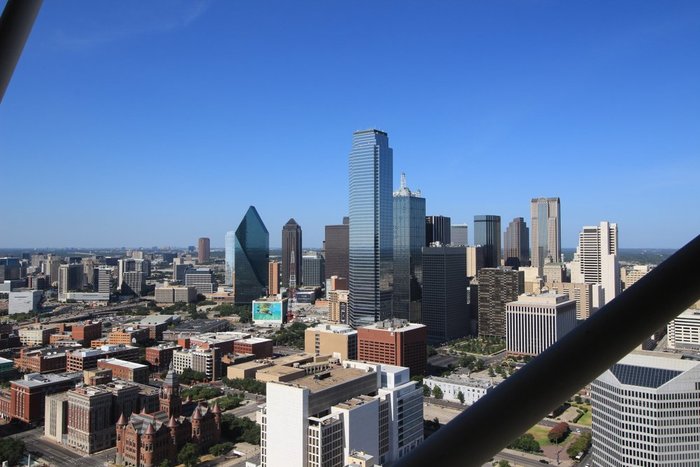 DALLAS — The Dallas Morning News reported Monday that the Dallas County "cite-and-release" program for possession of marijuana has been a failure so far. While the Dallas Police Department claims that the program allows them to concentrate on arresting violent criminals instead of wasting time on weed, the math doesn't add up.
As of June 30, the Dallas Police Department had 1,544 marijuana possession cases. However, the department only followed the cite-and-release policy 65 times. Ninety-one percent of the total marijuana arrests were of either Black or Hispanic people. Thirty-five of the 65 released on the policy were Black, five were Caucasian, and 25 were Hispanic. People of color and Caucasian people use marijuana at the same rate.
Philip Kingston is a city council member and noted the disproportionate number of minorities in the marijuana arrests. "It still appears to be the case that marijuana is legal in Dallas County if you're white, but not if you're Latino or black," said the councilman.
No one knows that better than Nathaniel Prescott, the father of Dallas Cowboys quarterback Dak Prescott, who was just arrested on Saturday for having less than 2 grams of marijuana in the side panel of his Cadillac.
Cite-and-Release Measure Approved Last December
Dallas County Commissioners approved the cite-and-release measure in December with the aim of reducing jail time for non-violent offenders and ease the burden on an understaffed police force. The program allows police to give people caught with weed a ticket within Dallas city limits instead of making an arrest.
Police officers implementing the cite-and-release program are supposed to give anyone caught with less than 4 ounces of marijuana a court summons and let them go. Prescott was released on $500 bond after he was arrested by a Texas Department of Public Safety trooper and taken to the Orange County Jail.
Had Prescott been in Dallas, the policy should have applied to him according to the law, but considering the percentages of minorities arrested in Dallas, it probably wouldn't have mattered.
Assistant Chief Lonzo Anderson said on Monday that the officers are still learning the cite-and-release program when he gave an update to the Dallas City Council's public safety and criminal justice committee. "We're basically working on refresher training. It's kind of like marketing, you always have to keep it in their face until they catch on," he added.
Dallas authorities also say that only six percent of the cases were eligible for the cite-and-release program. However, officials wouldn't say why the cases were deemed ineligible.