Chicago's Medical Marijuana Scene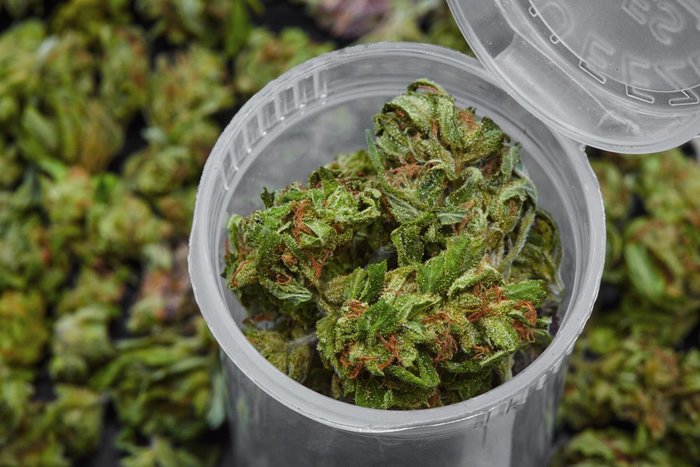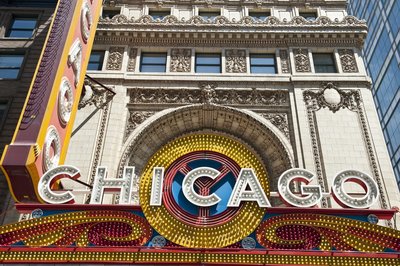 Chicago has been known as the windy city for decades, and out-of-towners often associate Chicago with its infamous skyline, deep dish pizza, and popular sports teams. However, in recent years, Chicago has received significant attention for their medical marijuana program. In August of 2013, Illinois' Compassionate Use of Medical Cannabis Pilot Program Act went into effect, which allowed potential medical marijuana consumersto receive access to evaluations by state medical marijuana doctors. In this article, we explain the current medical marijuana scene in Chicago and how it has progressed over the last four years.
How to Obtain an Illinois Medical Marijuana Card
In 2013, Illinois state officials created a list of qualifying medical conditions, diseases, and/or illnesses that medical marijuana consumers must be diagnosed with to qualify for a medical marijuana card. If individuals were diagnosed with a medical issue that was on the state's list, then they could apply for an Illinois registry ID card. However, each medical marijuana consumer must receive a written certification letter by an Illinois medical marijuana doctor with a detailed description of the individual's condition, disease, and/or illness, according to MarijuanaDoctors.com.
Changes Made to Illinois' List of Qualifying Conditions
Initially, Illinois created a limited list of qualifying medical conditions, but on January 1st of 2015, the Illinois Department of Health made changes to some rules. This was a huge move that medical marijuana advocates' fought passionately for and fortunately won.
Then, on June 30th of 2016, other conditions were added to Illinois's list of qualifying conditions, which brought in thousands of additional medical marijuana consumers, including war veterans.
Also, in the same year, Illinois implemented a change that allowed them to streamline Illinois medical marijuana doctors' ability to help medical marijuana consumers qualify for a registry ID card. Individuals who have been diagnosed with a qualifying condition and have received a recommendation for medical marijuana by a qualified doctor must have their condition re-certified by a licensed doctor annually. This is the norm for most medical marijuana approved states, but the price varies from state to state.
In addition to these requirements, Illinois also requires medical marijuana physicians to show how their relationship with their consumers is an established one and that they're providing ongoing treatment and care for the medical marijuana cardholder. Additionally, each Illinois medical marijuana doctor must complete a full evaluation of each medical marijuana consumer's medical history and current health status 90 days prior to certifying medical marijuana consumers as qualified candidates to use medical marijuana.
Then, doctors must mail their written certifications to the Illinois Department of Health in Springfield, Illinois, where the medical marijuana cards are processed and approved if all required documentation is provided.
Recent Medical Marijuana Changes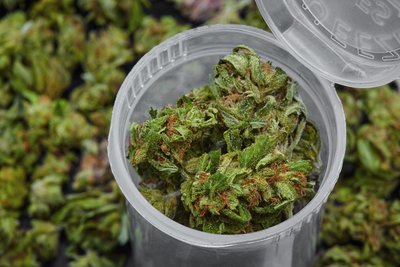 In March of 2017, Illinois's medical marijuana program was extended until July 1st, 2020, which is significant because the creation of this program was initially just a trial run to see what kind of success it brought. Another substantial change that was implemented includes the legislation that Illinois lawmakers made that would end marijuana prohibition in the state on top of establishing a system where marijuana would be regulated and taxed for adult use, according to MarijuanaPolicyProject.org.
However, regardless of the positive changes Illinois has made, their medical marijuana program fails to include severe and/or persistent pain as a qualifying medical condition. Therefore, a large amount of significantly ill consumers miss out on the opportunity to receive relief from medical marijuana, and unfortunately, many of those individuals have no choice but to turn to narcotics and other harmful painkillers. Illinois could easily remedy this dangerous oversight by making necessary improvements to the list of qualifying medical conditions.
Current Medical Marijuana Dispensaries & Clinics
Although Illinois' medical marijuana program is relatively new, they have 44 licensed dispensaries scattered throughout the state, including the Chicagoland area and other suburban cities. There are also a few dispensary chains such as Windy City Cannabis and Greenhouse Dispensary, which have multiple locations and have received much success over the past few years.
Besides dispensaries, the state has different medical marijuana clinics where medical marijuana cardholders can receive evaluations from certified physicians in addition to much-needed help with the documents to obtain a medical marijuana card. A handful of well-known clinics include The Healing Clinic, Innovative MMJ Care, Columbia Care, and Chicago Compassion Club.
The Future of Illinois Marijuana
According to a poll by IllinoisPolicy.org, it was found that 74 percent of Chicago voters support marijuana legalization, and 70 percent of voters in Cook County and nearby counties support legalization, too. Therefore, if Illinois passes a recreational marijuana law (which they're currently working on), then a large majority of state residents will be willing to purchase quality Windy City bud. Won't you?
If you're a new or regular medical marijuana consumer, learn more about the Windy City Cannabis dispensary by reading the article below:
Article by: Nicole Skrobin