Cannabis Business Success Stories in Portland, Oregon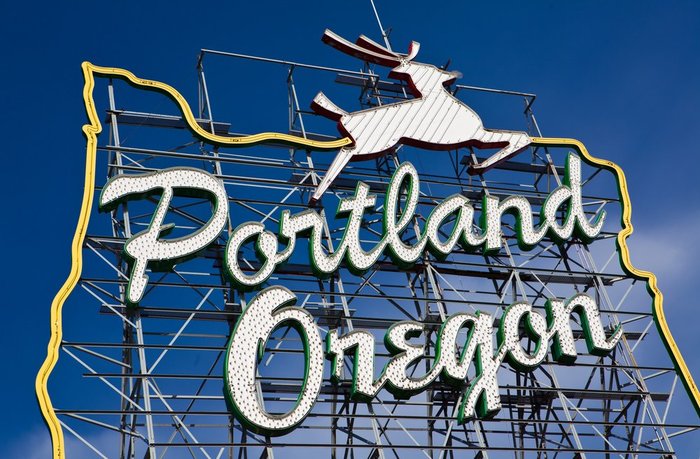 Oregon is a true hub for the cannabis industry. It's almost like the Silicon Valley of weed. Bright minds both native to Oregon and from outside the state converge in the Pacific Northwest to join the cannabis community as growers, dispensary owners, scientists and political advocates. Specifically, the city of Portland and its surrounding areas are a cluster for cannabis innovators and artisans.
Here are some of the biggest cannabis business success stories in the Portland area:
Troy Moore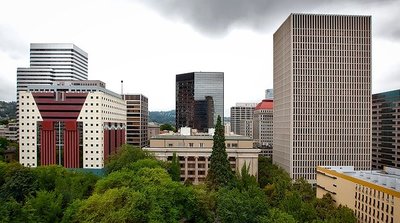 Troy Moore is an artisan cannabis grower and a co-owner of Oregon's Finest, the state's first licensed medical marijuana dispensary. He is also the founder of Ideal Farms, a large-scale medical marijuana farm that is known for high CBD strains such as Harlequin and Pennywise, as well as popular THC strains like Emerald Jack and Thunderberry OG. Obsession with quality is what sets Troy Moore apart from the average grower. He has been cultivating cannabis for well over 20 years, and he compares his work to that of a craft beer brewery.
Oregon's Finest opened its doors to the medical cannabis community in 2012 and continues to be one of the most popular dispensaries in Portland. It was among the first pot shops to be awarded Clean Green certification as a testament to its strict quality standards, earth-friendly practices and dedication to providing customers only the best organically grown herb. The dispensary won the 2017 Oregon Dope Cup for best store location, in the happening Pearl District just outside of downtown Portland. Oregon's Finest was opened to the general public after recreational pot shops were legalized in 2015, and Troy Moore keeps producing top-notch bud for the people of Portland.
Sam Rosenbaum
In 2015 Sam Rosenbaum pioneered High 5 Tours, giving cannabis enthusiasts a chance to experience all that Portland has to offer the 420 way. Rosenbaum's yellow pot bus takes visitors to dispensaries, grow facilities, stoner food spots and scenic viewpoints in the greater Portland area. Customers are allowed to toke freely on the bus, which is stocked with drinks and snacks. Rosenbaum personally guides many of the High 5 excursions, and he continues to update the company's offerings with new adventures.
High 5's Cannabis Grow House and Dispensary Tour takes visitors to Sticky Fingers Farms for a behind-the-scenes look at an indoor grow house. The Multonomah Falls Adventure goes to the highest waterfall in Oregon for some picturesque scenery before heading to an organic donut shop and a Portland dispensary called Home Grown Apothecary. Several High 5 excursions stop at Portland's famous food truck pods for those who get the munchies along the way.
In 2016 Sam Rosenbaum teamed up with local restaurant HunnyMilk for the Wake and Bake Brunch, which brought High 5 Tours guests on a stony ride to a sold-out event where cartoons were appropriately played throughout the meal. Mr. Rosenbaum's involvement with the local community is one of the many pillars of High 5's success during its first two years of operation.
Jerry Plumb
Jerry Plumb is cannabis Renaissance man. His Portland dispensary Farma has been described as "a modern cannabis museum" by Oregon Leaf, and Portland Monthly says the shop "gleams like an upscale pharmacy." But Jerry Plumb is so much more than just a dispensary owner. He's a researcher, scientist, and advocate for the wonders of the hemp plant.
After performing a rigorous analysis of plant genetics, Jerry Plumb's team at Farma invented new classifications to more accurately describe the effects of each cannabis strain. Jerry is a board member of the Open Cannabis Project, a group that performs scientific research on marijuana chromosomes. He's also part of Newcleus Nurseries, a cannabis farm that is working on breakthrough methods of agriculture. In fact, Plumb believes that the findings of Newcleus Nurseries will eventually move beyond cannabis and could become best practices for the entire agriculture industry.
In many ways, Jerry Plumb sees cannabis as his gateway to changing the world for the better. He is a strong proponent of medical marijuana and believes there are many layers of the hemp plant that have yet to be discovered. "THC and CBD are the tip of the iceberg," he told Willamette Week.
Brian Stroh
Brian Stroh is the owner of CannaMan Farms, a small-scale artisan grower based in Vancouver, Washington — just across the bridge from Portland. At 42 years old, Brian left a career in the mortgage, insurance and finance industry to pursue his passion for the magical green plant. CannaMan Farms is an artisan tier 1 operation that chooses quality over quantity every step of the way. Stroh and his team work with small batches in order to give the utmost care to each cannabis plant grown at CannaMan Farms.
"For me, what I wanted CannaMan Farms to be is an organic methodology for production of cannabis without using a lot of synthetic nutrients or things the plants don't necessarily need," he said.
"We're really more of a boutique grower in that respect . . . We're not looking for scale."
CannaMan Farms has created some unique strains since its opening in 2014. The Blackberry strain is a high CBD plant that smells like tar and fuel, and it is known for producing a heavy-hitting body high. CannaMan Coffee is a strong sativa that is recommended for social engagements and creative endeavors. Morning Frost tastes like sugar cotton candy and produces a psychedelic cerebral high.
When cannabis was legalized, Stroh said it was "kind of a no-brainer" for him to enter the industry.
"I knew it was something I could do that could be profitable. I knew it would be very interesting, I knew it would be exciting, and I knew there were going to be a lot of people that were going to shy away from it just because of the stigma that it currently had," Stroh commented. "I knew that was going to evolve, and it was going to evaporate as time went on. But in the early going, it gave me a jumpstart on a lot of people because I've always been the type of personality where I really don't care. If the state wants to issue me a license on it and it's legal, then that's good enough for me."
Ben Curren, Trae Robrock and Andrew Katz
Ben Curren, Trae Robrock and Andrew Katz created Green Bits, a comprehensive software suite for cannabis entrepreneurs. The three men had impressive careers designing software for companies like QuickBooks and GoDaddy before focusing their efforts on marijuana. Green Bits is a point-of-sale system that is now used in more than 500 licensed cannabis stores, and countless dispensary owners have switched to Green Bits from other systems due to the reliability and intuitive nature of the software.
Green Bits interacts with Weedmaps and Leafly in real time so that customers can always see up-to-the-minute inventory menus for their favorite dispensaries. It facilities cash management for an industry that has been largely disallowed from the United States banking system. Green Bits also automates tedious steps involved with adhering to compliance regulations. The company currently has offices in San Jose and northwest Portland.
Ben Curren was recently was recently nominated as a candidate for the National Cannabis Industry Association's Board of Directors, an impressive accomplishment for a man that was working on accounting software just a few years earlier. He has been quoted in Forbes and The Guardian, and he participated in a panel discussion about the cannabis industry at Harvard University.