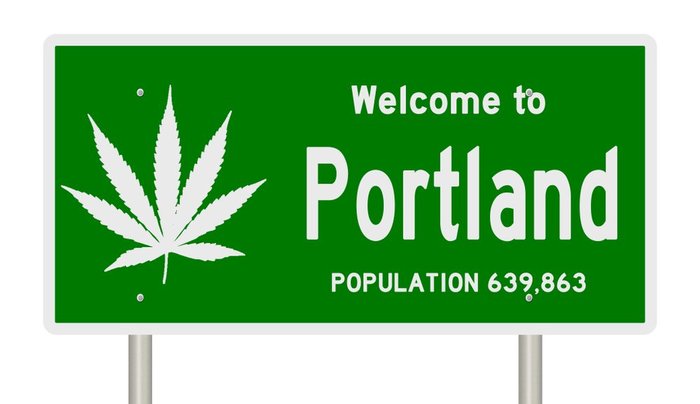 Portland dispensaries have much to offer in terms of cannabis. From a rich history (Oregon was the first state to decriminalize weed and the third to legalize recreational marijuana), there are a ton of dispensaries offering both adult use and medical marijuana for retail sale. It's a beautiful city in the Pacific Northwest with plenty of opportunities to get high.
With so many dispensary options, look to neighborhoods to guide your search. Three Portland neighborhoods offer a wide range of options, with something for everyone. The following areas offer the greatest concentration of dispensaries, so consumers can't go wrong if they wander through
Rose City Park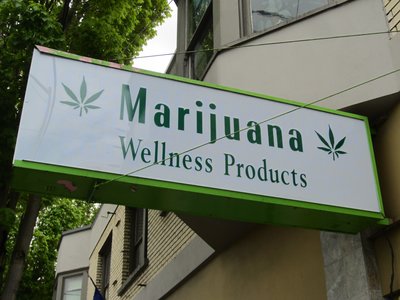 Rose City Park is one of Portland's most bougie areas, especially after being ranked ninth in Forbes Magazine's list of most overpriced places to live in 2008. It's clear, however, that even the most expensive areas of town appreciate weed. The neighborhood, which is also rich in history and lush in–you guessed it–parks. It's a well-established area with dispensaries to suit any high-maintenance and top-quality marijuana needs.
Below are some of the stand-out dispensaries to choose from.
This dispensary is Hawaii-inspired and transfers an island vibe to the Pacific Northwest. To light up, feel good, and relax–even with some Leafbuyer deals—The Grass Shack is available for all marijuana needs.
Address: 6802 NE Broadway St, Portland, OR 97213
Hours: M – Thu: 11 am-8 pm, Fri – Sat: 11 am-9 pm, Sun: 11 am-6 pm.
Foster Buds is a licensed store for both recreational and medical cannabis. They're sleek, modern, and offer everything necessary for highly good time.
Address: 7201 NE Glisan Street, Portland, OR 97213
Hours: M – Sun: 8 am-10 pm
Customer service and affordability remain priorities for this Rose City Park dispensary. The Green Front says, "stop on by to say hi (and get high)." In addition, check out some of their rotating deals, as seen on Leafbuyer.
Address: 6814 NE Glisan St, Portland, OR 97213
Hours: M-Sun: 8 am-10 pm
Urban Farmacy lives up to its 420 address: it combines weed, quality, and educational resources to provide cannabis services to the neighborhood and the Portland area. Also, there are some neat specials worth checking out.
Address: 420 NE 60th Ave, Portland, OR 97213
Hours: M-Tue: 10 am-9 pm, Wed-Sat: 10 am-9:45 pm, Sun: 11 am-7 pm
Foster-Powell
Foster-Powell is in the heart of the Southeast portion of Portland, and is known for being a hub for city-wide transportation arteries and being an ethnically diverse neighborhood. It also offers a high concentration of dispensaries, with several worth checking into.
See below for a brief list of area collectives.
This dispensary's tagline proves that they have embraced the Portland culture, with "when it rains, we've got strains." They've got other stuff too, including exciting deals featured on Leafbuyer.
Address: 8201 SE Powell Blvd, Portland, OR 97266
Hours: M-Sun: 10 am-9:55 pm
In a place that marries sleekness and modernity, Madrone Cannabis is a solid option for high-quality weed. They are a good place to stop by and browse all of their top-shelf options.
Address: 6611 SE Powell Blvd, Portland, OR 97206
Hours: M-Thu: 10 am-8 pm, Fri-Sat: 10 am-9:45 pm, Sun: 10 am-6 pm
This recreation-only dispensary is clutch for first-time marijuana users and seasoned veterans alike, with cheap options and a deep menu. Plus, they've got plenty of coupons available.
Address: 8434 SE 82nd Ave, Portland, OR 97266
Hours: M – Sun: 9 am-9:50 pm
Irvington
Some of the oldest and priciest homes are located in the Irvington neighborhood of Portland, listed nearby many viable dispensaries for cannabis lovers who love high-quality. In true Portlandia-style, Irvington has welcomed craft-cannabis connoisseurs into the area with open arms.
Be sure to find your way to some of the alluring dispensaries sprinkled throughout Irvington, listed below.
True Cannabis is a staple in the Irvington cannabis scene. This dispensary offers affordable options for both recreational and marijuana users, with a hands-on approach. Check out some of their Leafbuyer deals as well, for a nice snag.
Address: 801 NE Broadway St, Portland, OR 97232
Hours: M-Sun: 9 am-9 pm
This dispensary is worth a peek if a wander through Irvington is on the menu. Happy Leaf is all about compassionate care for all clients, and also has rotating specials.
Address: 1301 NE Broadway St, Portland, OR 97232
Hours: M-Sun: 9 am-9 pm
Dispensary:
Jayne
Jayne is all about destigmatizing and creating a comfortable environment to explore the world of marijuana. It's extremely chic and appealing, and it's somewhere you could probably take your mom.
Address: 2145 NE Martin Luther King Jr. Blvd, Portland, OR 97212
Hours: M-Sat: 10 am-9:45 pm, Sun: 10 am-8 pm
Bloom Dispensary stays true to the Portland aesthetic, with modern interior design and up-to-date menu items. Their style fits in nicely with their Irvington roots, and even better is the flower Bloom offers.
Address: 2637 NE Martin Luther King Jr. Blvd, Portland, OR 97212
Hours: Monday-Saturday: 11 am-9 pm, Sunday: 12 pm-7 pm
If you take a gander through these three pot-shop heavy Portland areas, you can't go wrong. It's a wonderful day in any of these neighborhoods.