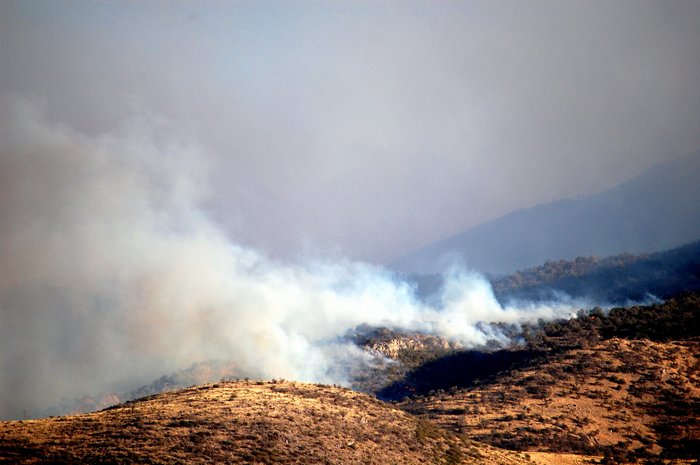 During recent months, more than 65 major wildfires burned their way across seven western states. Among the tens of thousands of acres destroyed by these blazes were several California marijuana farms.
Just like other agricultural farmers, marijuana growers were already feeling the strain of the state's severe drought. In recent weeks, growers faced even more hardship as wildfires consumed entire farms. It is unknown the exact number of farms engulfed in flame. However, Hezekiah Allen of the Emerald Growers Association (EGA), an association of California marijuana growers, confirms that individual farms were destroyed.
Allen claims the wildfire damage won't affect the state's supply of marijuana, but it will harm smaller growers, dispensaries, and medical cardholders.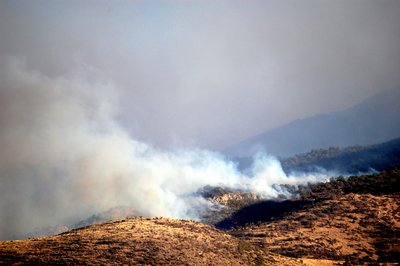 In early August, the Rocky Fire ripped through more than 69,000 acres near Clear Lake, taking out 43 homes. Timothy Anderson, purchasing manager for Oakland's Harborside Health Center dispensary, confirms that one of those homes belonged to a marijuana grower with whom Harborisde conducted business. Anderson told NBC, "I can't remember [a fire] affecting our growers as much as this year."
About a quarter of the marijuana Harborside purchases comes from outdoor growers near Clear Lake. As for the growers whose farms did survive the wreckage, the smoke from the fires may still have damaged their crops.
"Unlike an apple or tomato, you can't wash a cannabis plant off," says Anderson. "The sticky resin is going to grab onto any environmental grit or grime from the air. [Buds from those plants] could potentially have some health hazards, especially for people with compromised immune systems." Anderson refuses to purchase any marijuana for Harborside that smells like wildfire.
To add insult to injury, marijuana growers won't receive state subsidies for their lost or damaged crops, either. With nothing to sell and no one buying, cannabis cultivators will be lucky to simply break even this year.
The EGA reported that for California marijuana farms in past years, "annual revenue (gross) ranged from about $20,000 to over $2 million. The most commonly occurring revenues were in the $300,000 range, with a net to the farmer of just over $100,000." But in the wake of this year's wildfires, marijuana growers are taking a huge hit in revenue.
In an industry that generates over $500 million per year in the state of California alone, according to NerdWallet, the destruction of one farm may seem insignificant. But on a local level, the loss is devastating. "I had to help another farmer get new plants. They're having trouble getting young plants to thrive because of the smoke. There's a range of issues," states Anderson.
It's likely patients will see an increase in marijuana prices as growers and dispensaries try to compensate for these issues.