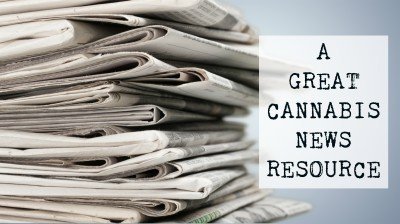 I'm going to go on a short rant here but bear with me. A lot of my job involves keeping an eye on marijuana news as it comes out. Sometimes I'm reporting on it, and sometimes I'm sharing it, but either way, I have to be involved at a pretty high level. I'm probably not the first person to tell you that the marijuana industry is vast and confusing, but let me tell you that it's nothing at all compared to searching for and reporting on marijuana news.
People are hungry for information, but it can be difficult to determine which sources are credible and tracking down this information is time-consuming. Fortunately, there's WeedWeek, a free and confidential newsletter packed with everything you need to catch up on the last seven days in cannabis.
Why you should subscribe
For the most part, marijuana news makes me cringe. Anytime someone asks me what's going on in the world of marijuana, I dissociate and begin having flashbacks of how many fake or completely irrelevant articles I've read. On a typical day, I spend a few hours reading through all of the "news" sources I've subscribed to.
After seeing the same post in my inbox 4 times, I get pretty disinterested and turn to cruising the web. The problem here is that the Internet is huge, and EVERYONE is reporting on marijuana. You can easily add a few hours here between filtering through legitimate sites and illegitimate sites, reading content that usually turns out to be irrelevant, and crying.
Legitimacy is another ridiculous problem. I see at least one viral marijuana post on Facebook each day, something shared hundreds of times without fact-checking the source, or even reading the article. Here's my favorite example. Most of the time, these off the wall topics have very little value for people in the industry. WeedWeek is a lifesaver since it never buys into that stuff just because it's popular.
When actual news IS published, you have to be ready. Legislation changes every day and there are constant leaps and bounds in the medical marijuana field. Not to mention the overwhelming amount of marijuana events and culture.
That was actually a pretty long rant, so thanks for bearing with me! I outlined a lot of negatives to the news industry, but there is a light at the end of this tunnel.