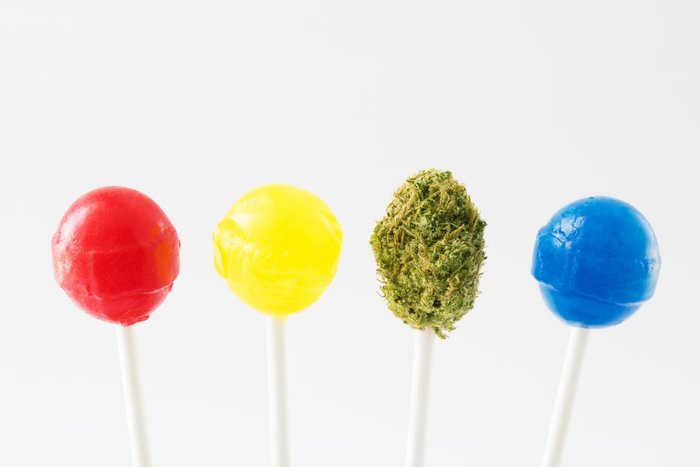 The cannabis industry is very unique. It has been many years since the development of a new industry has created such a wide range of opportunity for older existing industries. Due to the legalization of both recreational and medicinal marijuana, in a growing number of states, we are beginning to see the cannabis industry open its doors for other industries to engage in economic gain. For instance, there are now companies that are specific to hiring within the cannabis industry, lawyers specific to the cannabis field, and even bakers starting their own cannabis bakeries. The main sector that I will focus on today, is the companies who are really driving the edible market.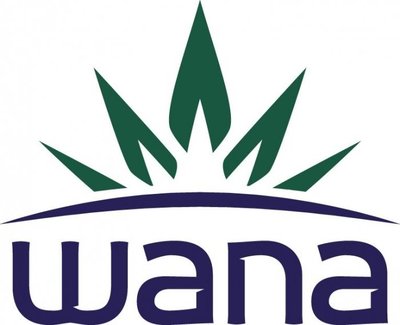 Edibles have been a way of ingesting cannabis for many years. However, back in the day, there was very little that went into making edibles. People were most likely just throwing the flower into their brownies and calling them "special." Edibles are some of the most efficient and potent ways to ingest cannabis. For an edible to be approved for market, the product must first pass a handful of tests. They test for any pesticides or bacteria within the product, they test the potency of the product in milligrams, and the main test is the consistency of dosages of the edible. The homogenous test is very important to the consumer; it is what ensures the correct dosage with each serving of an edible.
The high demand for edibles is due to a few reasons. Edibles are a very easy way for tourists and new smokers to get a taste of the cannabis sensation. Some new smokers and tourists are timid of actually smoking the flower. There are even some consumers who just prefer the cleanliness and potency of edibles.
When THC is ingested, it is actually filtered through the liver causing an effect on the THC. It produces a chemical called 11-hydroxy THC. This reaction happens to be 10 – 15 times more potent than regular THC in your system. It is the production of this chemical that causes edibles to be such a potent high.
Due to the high demand and variety of different processes to making edibles, the industry has seen a vast range of different companies coming into the market. As a consumer, it is tough to know which brands and products to try. That is why I'm here. Below is a list of 5 high-quality edible companies in the Colorado cannabis industry:
Coffee & Donuts
By: Coda Signature
Coda Signature is a new and upcoming edible company that is taking the Colorado market by storm. Their mission is: "With music as our muse and food as our medium, Coda Signature creates cannabis chocolates full of inspiration and imagination. Each piece of chocolate tells a story through exciting colors and bold flavors that harmonize seamlessly with impeccable craftsmanship and quality ingredients. Coda Signature elevates the experience of cannabis confection the way music and food elevate life." Their product line consists of chocolate bars, truffles, and even hot chocolate. The products that have stood out the most are their variety of different chocolate bars. They have 5 different specialty flavors including cream and crumble, fire and orange, salt and nibs, maple and pecan, and even coffee and donuts. The most popular, and my personal favorite, that you should try ASAP is the coffee and donuts. This is by far one of the best tasting cannabis chocolate bars on the market. It's the deliciousness of milk chocolate, sugar covered donuts, and even coffee with a hint of cinnamon that makes this chocolate bar stand out from the rest. Oh, and let's not forget about the great high as well!
Herbal Chai Teas
By: Healthy Creations
Healthy Creations is an excellent edible company that has been around since 2009. They focus mainly on medical marijuana edibles and are by far one of the top mom-pop companies that produce medicinal edibles. Their product line consists mainly of hard confections (candies), homemade pastries, tinctures, pain relief rub, and even herbal teas. The product that has stood out to me was most definitely Healthy Creations herbal teas.
Their herbal teas are made from scratch with pure cannabis sweet leaf and a variety of different fair-trade teas. They carry 8 different tea flavors: Chamomile tea, black currant, hibiscus, razzle mint, pumpkin spice chai, vanilla chai, chocolate chai, and even very berry. While all of these flavors taste great and provide a specific medical purpose; my personal favorites, and most effective, are the chai teas. These teas are a bit more potent due to the addition of cream or milk allowing for the THC to combine to the fatty cream when it is digested. This is thought to cause a slower more potent digestion of THC. Due to the excellent taste, they are by far one of the best teas on the market today. If you have your medical card I highly recommend adding Healthy Creations to your list.
Take & Bake Cookie Dough
By: Igadi
Igadi is a very interesting company based in Tabernash, Colorado. They hold a license in every available market within the Colorado cannabis industry. Igadi has a product line for flower, concentrates, and edibles. One of their most popular product lines is definitely their edibles. Their edible line has multiple flavors of gummies, take and bake cookie dough, cookie bites (macadamia, chocolate chip, and sugar delight), and even CBD granola bars. While all of their edibles are great, the one that stood out above the rest was the "take and bake" cookie dough bites. They have chocolate chip and even white chocolate chip with macadamia nuts. The great thing about this cookie dough is that the bites are already dosed out in servings and all the consumer has to do is throw them in the oven for about 10 min and they are ready to go. This gives the customer the ability to experience fresh out of the oven cannabis cookies. These "take and bake" cookie dough bites are definitely one of the best edible cookies on the market today.
Sour Blueberry Gummies
By: Wana Brand
Wana has been a lead innovator in cannabis-infused products since 2010. They are in a majority of dispensaries in Colorado and are even in dispensaries in Oregon and Nevada. Wana has a variety of different products, but their edible lines are by far the products that have stood out with their brand. They have multiple flavors of gummies for both medical and recreational. Wana also does a hard candy called Jewels, and even a salted caramel bite in Oregon.
Here in Colorado, the most popular products from Wana are definitely their flavored gummies. The flavors that they carry are regular sour gummies, sour peach gummies, sour blueberry, sour watermelon, and sour strawberry. The sour strawberry is their CBD gummy. Wana also gives the customer the opportunity to pick what type of high they would like; Indica, Sativa, or Hybrid. Their regular sour gummies are the only flavor that allows you to pick your high, but all of the other gummies will just be hybrids. My personal favorite and the edible that I put on the top 5 list to try is the sour blueberry gummy. They are some of the best tasting gummies I have found and provide a potent enjoyable high.
Chocolate Cheeba Chew
By: Cheeba Chew
Cheeba Chew offers some of the most popular edibles on the market. They have products for both medical and recreational customers. Their product line consists of regular Cheeba Chews, which are very similar to a tootsie roll, and their Green Hornet Gummies which come in both Indica and Sativa. Their most popular item is definitely their chocolate Cheeba Chew. They have CBD, Indica, Sativa, and even a deca dose options for their medical patients. The products that have stood out to me the most were the Indica Cheeba Chew. The taste was very much so like a tootsie roll and provided a very strong, potent high. They are definitely one of the most consistent edibles on the market and should absolutely be on the list of must tries.
While these are some of the better edible companies in the market; there are always new products being developed. Keep your eye open for new things and give them a try. The industry is still so new that we are going to continuously see new products being created. Get out there and be a smart consumer; test some products and see what edible is on your must try list.
Article By: Justice Council