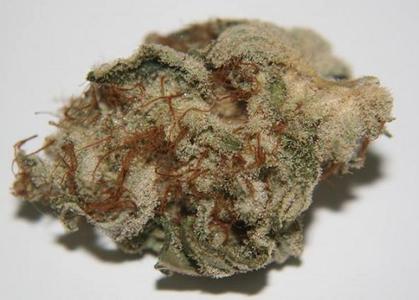 Indica Hybrid
Big Bud x White Widow
Big Widow Strain
Big Widow, also known as Big White, is a nearly perfect hybrid. Its well-rounded heritage makes Big Widow a 50 percent indica and 50 percent sativa. However, the overall effects of Big Widow tend to lean towards an indica. Big Widow is not a widely known strain amongst the cannabis community, but it sure is a top-shelf strain. The burst of flavor with every puff and its smooth smoke makes for an enjoyable session every time. Big Widow is a strain that both recreational consumers and medical marijuana patients can enjoy!
Medical
ANXIETY INSOMNIA PAIN
Flavor
SWEET SPICY EARTHY
Effects
RELAXED SEDATED EUPHORIC
Overview of Big Widow
Big Widow is an excellent hybrid with some stellar genetics. This strain also goes by the name of Big White in many markets. Big Widow has a relatively high THC content and typically tests around 19 percent to 21 percent THC. The medicinal properties of this strain are what truly make it stand out. However, it is not an easy strain to find. Those that have had the chance to smoke Big Widow enjoy its unique effects. Plus, this strain has a sweet, floral, and gassy taste that is distinct to the smell.
Potential Positive Effects of Big Widow
Consumers that enjoy a balanced indica high should check out Big Widow. Its effects are euphoric, happy, and cause severe giggles. This strain is ideal for watching comedy movies or joshing around with your buddies.
Potential Medical Benefits of Big Widow
Medical marijuana patients have found tremendous therapeutic value from Big Widow. Many patients use Big Widow to help with chronic pain and anxiety. It is also a great strain to help patients with a lack of appetite. Big Widow is even used to assist patients with anorexia and insomnia.
Potential Negative Effects of Big Widow
The adverse effects of Big Widow are mild. Some consumers report feeling paranoid, but the most common adverse effect is dry eyes.
The Lineage of Big Widow
Even though there are multiple names for this strain, Big Widow and Big White have the same lineage. This strain is a cross between White Widow and Big Bud. White Widow is a sativa-dominant strain, and Big Bud is a heavy indica. The combination of these two premium strains is what makes Big Widow such a stellar strain.
Growing Big Widow
Big Widow is not the easiest strain to grow. Beginning growers may struggle with this strain and should be ready for a challenge if they take it on. Big Widow has a moderate yield but produces beautiful buds with a fantastic jar appeal. Cultivars love having this strain in their rotation for its pungent aroma and pretty colas.
Where to Find Big Widow
Big Widow is a tough strain to find. It is not available on many legal markets. It is most likely to pop up in a west-coast state.
� 
Check with your local dispensary to see if they have any Big Widow on their shelves, here!