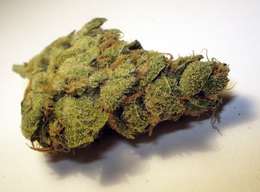 Indica Hybrid
Afghani x Original UK Cheese backcross
Big Buddha Cheese Strain
Big Buddha Cheese is a classic hybrid cannabis strain that originated in the United Kingdom. It is said to be an original child of UK Cheese and is known for its high THC content and potent flavor. Big Buddha Cheese is an award-winning strain that is extremely difficult to find. Its balanced set of effects and extraordinary medical potential makes Big Buddha Cheese a favorite strain amongst consumers and patients. Every puff of Big Buddha Cheese is a creamy, skunky, and sweet flavor, unlike any other strain.
Medical
ANXIETY PAIN DEPRESSION
Flavor
BUTTER CHEESE EARTHY
Effects
HAPPY RELAXED EUPHORIC
Overview of Big Buddha Cheese
Big Buddha Cheese is adored overseas and is well-sought after in the United States. Its high THC content typically tests around 14 percent to 20 percent THC. Consumers love the potent effects from Big Buddha Cheese and find it to be a perfect hybrid strain for relaxing at the end of the day.
Even though Big Buddha Cheese is found rarely in the United States, it was a 2006 High Times Cannabis Cup winner. Big Buddha Cheese should be on every cannabis connoisseurs list of strains for its unique flavor profile and excellent taste.
Potential Positive Effects of Big Buddha Cheese
Consumers that have gotten their hands on Big Buddha Cheese have raved about its effects. Not only is it potent, but Big Buddha Cheese provides a euphoric and relaxing high. It is known for causing severe munchies as well, so maybe stay away from the fridge.
Potential Medical Benefits of Big Buddha Cheese
Due to Big Buddha Cheese having a relaxing and euphoric effect, patients with severe stress, insomnia, or a lack of appetite commonly consume Big Buddha Cheese. There are even patients who use Big Buddha Cheese to help with PTSD and migraines.
Potential Negative Effects of Big Buddha Cheese
The adverse effects of Big Buddha Cheese are relatively slim. The most common adverse effects are dry eyes and cotton mouth. However, some consumers report feeling dizzy and groggy.
The Lineage of Big Buddha Cheese
Big Buddha Cheese originated in the United Kingdom and a grower named "Big Buddha" was the original breeder. Yes, this is how Big Buddha Cheese got its name. Oh, well also because it is a cross between an Afghani and UK Cheese. The unique lineage of Big Buddha Cheese is why it has become such a favorite strain.
Growing Big Buddha Cheese
If a cannabis cultivar can get their hands on some Big Buddha Cheese, it is an easy strain to grow. It has a short flowering time of around 60-70 days for both indoor and outdoor facilities. Big Buddha Cheese does not have the most significant yield, but the quality of its buds makes up for its weight.
Where to Find Big Buddha Cheese
Big Buddha Cheese is difficult to find in the US and is particularly abundant in the United Kingdom. Occasionally, states like Colorado and Washington see some Big Buddha Cheese on their shelves.