Marijuana Dispensaries in
Renton, Washington
6 dispensaries found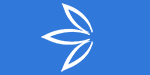 401 Olympia Ave. NE, #225, Renton, WA
View Profile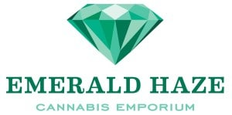 4033 Ne Sunset Blvd, Unit 5, Renton, WA
View Profile

4242 East Valley Road, 2nd Floor, Renton, WA
View Profile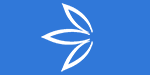 430 Sunset Blvd Ne, Ste A, Renton, WA
Claim Listing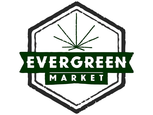 409 Rainier Ave North, Renton, WA
View Profile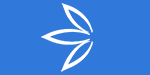 409 Rainier Ave N, Renton, WA
Claim Listing
products found

from manufacturers
More About Marijuana Dispensaries in Renton, WA
Renton, WA. A city that has been cataloged as the jet capital of the world for being the location on the main Boeing assembly points in the United States. If you have ever been on one of the Boeing's 737 family members, you probably flew on a Renton's homemade product. Nevertheless, this city might get you flying some other way.
In Renton, as a city located in the state of Washington, the use of recreational marijuana is completely allowed and the city council has established the necessary provisions in order to create the conditions of a safe and responsible consumption.
The main objective of Renton has been to locate marijuana producers, processers and dispensaries into specially-designated commercial zones to maintain its urban planning and to also comply with what it's established on the I-502, where dispensaries are forbidden to be located within a 1000 feet range of public spaces such as schools, public parks, child care centers, school bus stops, among others.
This is the reason that if you come here, you will find most Renton licensed dispensaries mainly located on the Renton and Rainier avenue, two of the principal avenues of the city. Or, you can also find what's new on Renton on the cannabis world by just going to www.leafbuyer.com
Here is a list of five things you need before your next trip to Renton,WA
1. According to Washington's and Renton legislation, possession is limited to:
One ounce of useable marijuana
16 ounces of solid marijuana-infused product
72 ounces of liquid marijuana-infused product
There are some stores to open until almost midnight. You just need to have 21 years old or older and valid ID in the state of Washington. Medical certificates are no longer required.

3. Thanks to the I-502, quality standards of marijuana and marijuana related products have gone a lot higher since now all products must go through testing and approvals processes by the Washington State Liquor and Cannabis Board. This has increased the competition between the many brands available and it has given its users the opportunity of enjoying many new more different products.

4. In order to ensure the authenticity and legality of the products you buy always check for the THC level, all of the legal items must be clearly labeled with the THC level they contain. This way you can decide how high you want to flight.

5. The state of Washington has not been precisely quick in the process of providing the necessary licenses for marijuana dispensaries in Renton to operate, which has caused a limitation in the quantity of currently available businesses. With so few shops open, it's best to research your options in advance if you're planning to buy on your next visit to Renton. A website like Leafbuyer.com could be of significant help in this case.
Scoop these deals while they're hot!
Find the hottest cannabis deals near you on wax, edibles, ounces of flower, and much more!
See all deals
Save money, subscribe.
Get Exclusive Local Cannabis Deals delivered to your phone and email!!

Please enter your mobile phone number to receive Deal Alerts via text message from this dispensary.
Send me Leafbuyer Deal Alerts as well!
Please wait...processing form.


Thank you! You have been signed up for text alerts.
Thank You for claiming this listing on Leafbuyer.com.

If you are the OWNER of (or otherwise affiliated with) this location, please complete and submit this form and we will contact you shortly.
Your information will remain confidential and will not be sold or otherwise shared.
Please wait...processing form.


Thank you! Your message has been received.
We will get back to you shortly.

Leafbuyer complies with state laws regarding access to marijuana-related products. To continue, you must be 21 years of age or older or hold a valid medical marijuana card?

Are you eligible to continue?