Evergreen Market - Renton Airport
409 Rainier Ave North,
Renton, WA 98057
425-318-8898

| | |
| --- | --- |
| Retail | |
Evergreen Market sells high-quality marijuana products to customers over the age of 21 in Renton, Washington, aiming to educate, celebrate, and elevate. This recreational cannabis dispensary is all about partnering with local state producers who share a similar passion for cannabis, in addition to providing customers with an educational and awesome environment to seek out marijuana products. Evergreen Market is known both for its excellent customer service and unmatched efficiency, in addition to a cannabis collection that can't be beat.
Hours of Operation
Monday
8:00 AM - 11:00 PM
Tuesday
8:00 AM - 11:00 PM
Wednesday
8:00 AM - 11:00 PM
Thursday
8:00 AM - 11:00 PM
Friday
8:00 AM - 11:00 PM
Saturday
8:00 AM - 11:00 PM
This dispensary does not have any deals online.
You can find deals now at these nearby businesses:

Canna Republic
0.7 mi from this location

Mr. O.G.
6.6 mi from this location

Greenside Recreational - Des Moines
7.6 mi from this location

The Green Door - Seattle
8.6 mi from this location

Ruckus Recreational Cannabis
10.2 mi from this location

Greenside Recreational - Seattle
15.1 mi from this location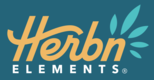 Herbn Elements
15.7 mi from this location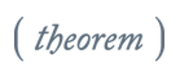 Theorem Cannabis
18.7 mi from this location

365 Recreational Cannabis - Seattle
19 mi from this location