Marijuana Dispensaries in
Bellevue, Washington
6 dispensaries found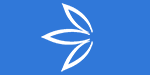 12802 Bel-Red Rd, Suite B, Bellevue, WA
View Profile

638 116th Ave NE, Bellevue, WA
View Profile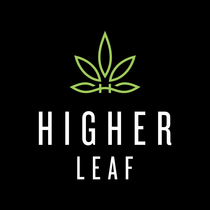 3079 156th Avenue SE, Bellevue, WA
View Profile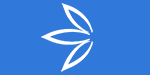 1817 130th Ave NE, Bellevue, WA
Claim Listing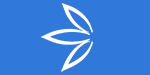 614 116Th Ave Ne, Bellevue, WA
Claim Listing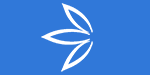 10697 Main St, Ste B, Bellevue, WA
Claim Listing
products found

from manufacturers
More About Marijuana Dispensaries in Bellevue, WA
The Washington State Legislature and its residents, of course, took a big step on 2012 by approving the Initiative 502, on Marijuana Reform. Since then, there has been a potential growth on dispensaries number in the entire state.
Today, our target of discussion is the City of Bellevue. This city is included in the recent legalization of marijuana voted by citizens of the State of Washington in the last 2012 elections. Since cannabis and its different types of derivatives are now legal, Washington and Bellevue residents can now smoke or consume marijuana without the fear of being arrested or fined.
And as for today, there's a new advantage for our dear weed enthusiasts, since medical marijuana and recreational marijuana were merged into a single market under common regulations of the Washington's Liquor and Cannabis Board, all of them will require a license from this public office, if everything goes well, new licenses will be given and more dispensaries in Bellevue will be able to open!
If you are 21 or older and you are able to present a valid ID form (national or international) when purchasing, you can legally buy up to:
One ounce of useable marijuana
16 ounces of solid marijuana-infused product
72 ounces of liquid marijuana-infused product

There are the maximum quantities stores can sell you. If you somehow manage to get more than that, this type of behavior can be considered as a misdemeanor or a felony. So, keep it within the limits.

Where can I consume this type of product?

Any marijuana and marijuana related products that you have gotten from any marijuana dispensary in Bellevue be opened, displayed or used while on public. All types of activities must be kept outside of the public view.

If an authority catches you red-handed in public, you can certainly have a bad time.

Also, if you do it privately, but you are planning to drive later on, take into consideration that driving under the Influence of marijuana is illegal. Specifically, it is illegal to drive with more than 5 nanograms (ng) of THC per milliliter (mL) of blood.

Can I take what I buy to another state or country?

Marijuana (Recreational as well as medical) is only legal in the state of Washington, therefore, transporting that you have acquired from Bellevue marijuana dispensaries between states or between countries is a serious crime that could take you to spend several years in prison.

In conclusion, what you buy in Washington, stays in Washington.

How do I know where to buy and where not to buy?

This right here is the most important part: Leafbuyer.com, as a member of the cannabis community, keeps an updated directory of Bellevue's top recreational dispensaries.

Additionally, a big number of deals are published daily on the Leafbuyer platform, offering you the opportunity of saving some real money on your favorite cannabis products.


Scoop these deals while they're hot!
Find the hottest cannabis deals near you on wax, edibles, ounces of flower, and much more!
See all deals
Save money, subscribe.
Get Exclusive Local Cannabis Deals delivered to your phone and email!!

Please enter your mobile phone number to receive Deal Alerts via text message from this dispensary.
Send me Leafbuyer Deal Alerts as well!
Please wait...processing form.


Thank you! You have been signed up for text alerts.
Thank You for claiming this listing on Leafbuyer.com.

If you are the OWNER of (or otherwise affiliated with) this location, please complete and submit this form and we will contact you shortly.
Your information will remain confidential and will not be sold or otherwise shared.
Please wait...processing form.


Thank you! Your message has been received.
We will get back to you shortly.

Leafbuyer complies with state laws regarding access to marijuana-related products. To continue, you must be 21 years of age or older or hold a valid medical marijuana card?

Are you eligible to continue?