Bellevue Marijuana
638 116th Ave NE,
Bellevue, WA 98005
425-453-5749

| | |
| --- | --- |
| Retail | |
Bellevue Marijuana is a leading recreational marijuana dispensary that offers the highest-quality cannabis products at the most affordable prices. They are dedicated to providing such a broad selection of products that they can serve all types of consumers. Their conveniently located shop makes them an easy access cannabis store for all consumers. Bellevue Marijuana takes pride in their delicious edible selection, dank concentrates, and unique cannabis. Stop by their shop located at 638 116th Avenue Northeast in Bellevue, Washington!
This dispensary does not have any deals online.
You can find deals now at these nearby businesses:

Ruckus Recreational Cannabis
6 mi from this location

The Green Door - Seattle
6.1 mi from this location

Greenside Recreational - Seattle
8 mi from this location

Canna Republic
8.3 mi from this location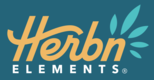 Herbn Elements
8.4 mi from this location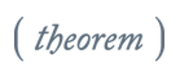 Theorem Cannabis
10.4 mi from this location

Mr. O.G.
10.6 mi from this location

365 Recreational Cannabis - Seattle
11.4 mi from this location

Greenside Recreational - Des Moines
16.4 mi from this location