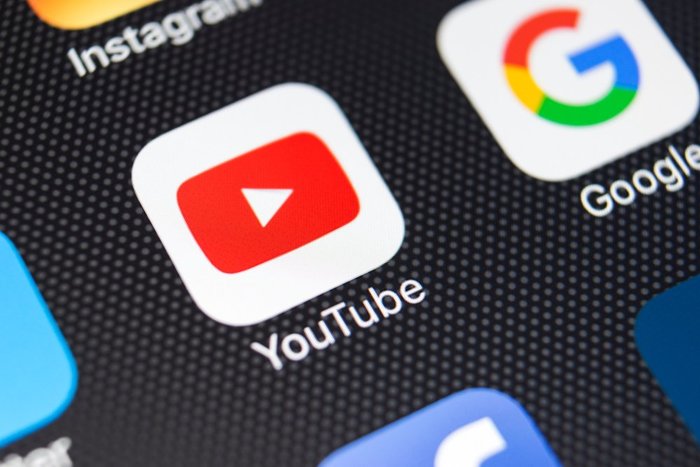 The cannabis industry is positioned both in a legal and illegal space. On one hand, the industry is legal, medically or recreationally, in numerous U.S. states. On the other, cannabis remains a Schedule I narcotic substance, is federally illegal, and breaks international treaties to produce. But are these contributing reasons to the mysterious purge of YouTube weed channels that started April 10th?
We may never know.
Leafbuyer YouTube Channel Reinstated
After nearly two months of inactive silence, the Leafbuyer YouTube channel was reinstated June 7th. It's not immediately clear if other marijuana-centric YouTube influencers and other weed channels were also reactivated.
Immediately after our account was suspended, Leafbuyer issued an appeal to YouTube. That appeal was denied. Offering no explanation following the removal of weed channels on YouTube in April, we reached out to YouTube today for comment following the reactivation of our account. YouTube's statement:
"With the massive volume of videos on our site, sometimes we make the wrong call. When it's brought to our attention that a video or channel has been removed mistakenly, we act quickly to reinstate it. We give uploaders the ability to appeal these decisions and we will re-review the videos."
Did the Threat of Competition Win?
After the discharge of their YouTube channels, several cannabis-centric video producers transferred video to other more weed-friendly platforms, including Vimeo and Twitch.
Owned by Amazon, Twitch is a significant competitor of Google's YouTube.
YouTube weed channels may have taken a hit from the absence. YouTube currently boasts more than 1.5 billion subscribers, but with the sheer number of WeedTubers and other marijuana-channel subscribers looking for the content they care about, YouTube may have seen a significant dip in viewership.
WeedTubers fled YouTube and flocked to other sites building new channels from scratch to offer their products, opinions, and lifestyles, fearful of their material's removal again. It is, after all, a difficult and cumbersome task to develop an online presence of 100,000 or more subscribers.
What Forced the Shutdown of YouTube Weed Channels?
The cannabis industry remains a fraction of the global economy. If one were to compare global revenues of YouTube versus the cannabis industry, tens of billions in revenue favors the video-streaming service. Given the federal status of marijuana as an illegal substance, YouTube must prevent streaming when the content is or has been deemed harmful or illegal.
Under the Controlled Substances Act (CSA), the system U.S. government agencies use to classify narcotic substances, marijuana is a harmful substance with no medical benefits. Marijuana is what law officials refer to as a Schedule I substance, by definition suggesting marijuana is dangerous and addictive.
The social and medical perceptions about marijuana continue to change, with 61% of Americans favoring legalization, as reported by Pew Research. As government and legal action can take years, large organizations, like YouTube, often respond to potential legal action or regulation by monitoring the content offered on their platforms.
The YouTube weed channel purge may be the nexus of three considerations:

Illegally classified, and therefore harmful substances (such as cannabis) depicted on their platform

A continued inability to generate advertising revenue from harmful content

And a proactive approach to reducing the likelihood of government regulations.

"While it might not seem fair to say you can't show something because of what viewers might do in response, we draw the line at content that intends to incite violence or encourage dangerous or illegal activities…"
Thank You, YouTube, We'll Be Uploading Shortly
Following the re-emergence of the Leafbuyer YouTube account, we've been diligently working to organize and upload all video content our subscribers missed while we were away. From events to strain reviews, Leafbuyer YouTube is YOUR source for informative, educational, and fun cannabis product videos.
The removal of YouTube weed channels put cannabis media producers on their toes. Should we still worry? From now on, you can be sure to find our videos on both YouTube and Vimeo, just in case.

Whether or not the company will choose to reveal the details behind the removal AND reinstatement of YouTube weed channels is yet to be seen. Until then, we're grateful to be back.