Willie Nelson Endorses Beto O'Rourke in Texas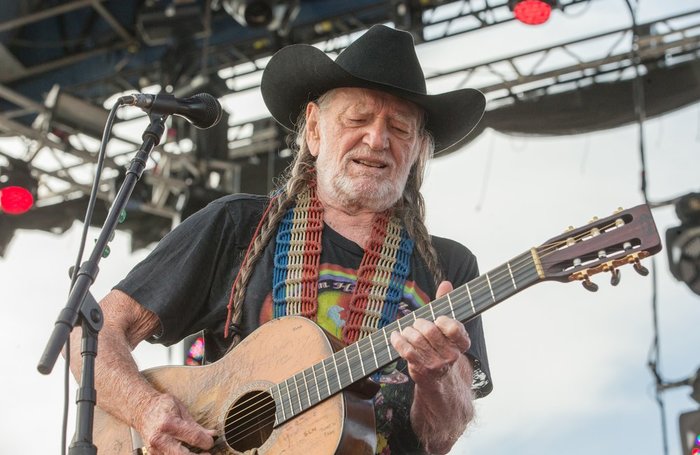 AUSTIN, Texas — Willie Nelson has endorsed Rep. Robert "Beto" O'Rourke (D-El Paso) for the United States Senate, according to austin360.
Beto For Texas will host a free rally in Austin on Saturday, Sept. 29, which will feature a performance by Willie Nelson as well as his sons Lukas and Micah Nelson, Joe Ely, Tameca Jones, and Carrie Rodriguez, just to name a few.
Those planning on going to the rally must RSVP to attend.
O'Rourke is a strong supporter of marijuana legalization and was also endorsed by the National Organization for the Reform of Marijuana Laws. Nelson brought O'Rourke up onstage to jam with him during his fourth of July picnic over the summer for a rendition of "Roll Me Up and Smoke Me When I Die," and has decided to endorse the Congressman for his Senate race.
"My wife Annie and I have met and spoken with Beto and we share his concern for the direction things are headed. Beto embodies what is special about Texas, an energy and an integrity that is completely genuine," said Nelson.
O'Rourke believes that the federal ban on weed needs to end and believes in decriminalizing the drug. "Texas should be leading the way by encouraging comprehensive reforms in drug control policies that have had a devastating effect on communities of color," he said.
Fake Fans Turn on Willie
The announcement has made some Willie Nelson fans to lose their southern charm on Facebook, according to the Huffington Post.
O'Rourke defended the NFL players who kneel during the national anthem to protest police brutality and racism in America, laying out his reasons why in a moving video that has gone viral.
One angry conservative wrote, "Goodbye Willie, I don't support socialist commies! You're not going to advertise on my FB page either. Like we say in Texas, Now Git!"
Another angry Trump supporter said, "If thats (sic) true [then] I'm done after 45 years with the Red Headed Stranger."
A recent poll conducted by the University of Texas found that 83 percent of Texans approve of legalizing marijuana for some use.
O'Rourke was originally considered the underdog in his Senate race against the incumbent Cruz, but his straight talk and commonsense ideas have closed the gap and O'Rourke is only a few points behind Cruz in the polls. The election is on Nov. 6.