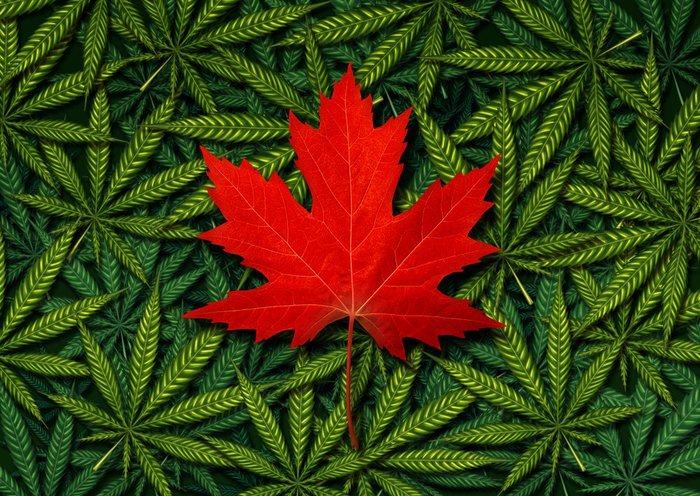 Here in the US, we are seeing a state-by-state pattern of legalization. While political and legal officials battle it out on the federal level, the US presses on its mission. Although the US is steadily becoming more and more lenient with marijuana, North America Canada cannabis to a whole new level. After all, Canada marijuana laws are changing at the federal level.
In March 2018, citizens of Canada were told they would be able to use cannabis by the end of September. Prime Minister Justin Trudeau claims the verdict for legalization will be delivered sometime in June. Before Canada can begin celebrating the pursuit of legal weed, there have been arising issues and push-back.
Nevertheless, Trudeau has confirmed since then that the decision to legalize won't be delayed. Opponents are asking for precisely that.
The opposition is mostly conservative, many among them questioning whether or not legalizing Canada marijuana would increase the illegal selling of it. Others in the debate are worried about economic impacts in specific areas.
The upcoming deadline would only allow limited time to seek results.
The Canada-US Relationship
Although marijuana legalization is an easier sell in Canada than the US, the US federal government controls the border. According to Senator Paul McIntyre, both US and Canada witnesses say that the mere use of marijuana at any point in their life could bar someone from entering America.
Some questions that US officers ask may drive a person to admit to using marijuana in the past accidentally. It could ignite a border-crossing issue and a ban from the US.
With no protection, travelers are worried about being questioned at the border. Immigration lawyer Len Saunders claims that he already has one to two cases every week involving traveling across the border. Once officially legal he expects the Canada marijuana demand to go through the roof.
Trudeau is telling his citizens that there will be no impact on Canada-US travel. Public talk about potential border issues from legalization has not been developed in the US.
Canada Needs More Research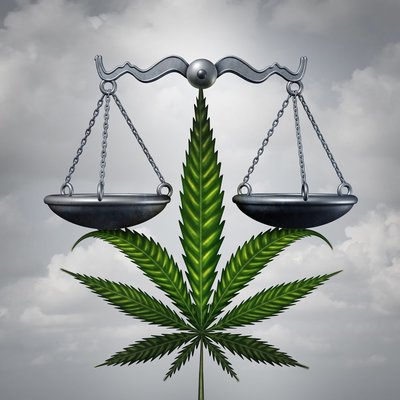 Affiliates of the Senate's Aboriginal peoples committee are asking to delay legalization to conduct more research. There are many concerns in the community as to the potential adverse effects of the cultivation and use by indigenous peoples.
There are also concerns about it exacerbating the already prominent issue of drug use, with some Canadians admitting they're not ready for legalization.
When it comes to the federal government, a deferment request to have time to develop their cannabis infrastructure is also being requested. MP Bill Blair, frontman for marijuana federal responses, believes that officers are not prepared to deal with impaired drivers. An estimate on when devices will be available for use is unknown.
As for research and health concerns, Blair states that there should be more scientific evidence before bumbling into legalization. His thoughts are that it needs more health evidence and not unreliable conclusions.
Blair is also speaking out on the ingestion of marijuana and how it has changed over the generations. The addition of ways to consume it leads them down another road of question possibilities. Not only that, the methods of consuming continues to evolve.
The Public is Taking Action
The Smart Approaches to Marijuana (SAM), a group which is organized to educate citizens on the science of marijuana, stood before the health committee to address their concerns and are now claiming that there were preventions from them to speak out.
They had the intention of bringing Australian scientist, Dr. Stuart Reece to address the health committee representatives. According to SAM, he was uninvited after a timetabling conflict. Reeves claims that the committee never responded to his alternative schedule.
The assumption of the denial is due to the discovery of his published paper on how marijuana has been linked to gene mutation.
A Tory staffer, Malcolm Armstrong was recently fired for lobbying a legalization delay. He did so while not revealing he had worked for the lead Senator, Claude Carignan who is fighting against legalizing. In one case, Armstrong had claimed he was an independent researcher. After being pushed to identify himself, he finally had to admit to who he had worked.
The Cannabis Act of Canada
Bill C-45, also known as The Cannabis Act, will amend the Controlled Drugs and Substances Act and pull cannabis out of the category making it entirely legal throughout the country. The amendment would allow legal access to marijuana and to control and regulate its production, distribution, and sale. It is currently at the House of Commons after passing the first reading 200 to 82 in November and the second reading which was passed 44 to 29 in March. This would allow Provinces to have their very own legal Canada marijuana plants.
While We Wait
In the meantime, there are 90 publically listed companies with a $31 billion value already. License applications have soared in preparation for the boom of demand. There are opportunities for small business to excel and some are currently ready to take on the challenge.
It's clear that at some point, Canada marijuana with be legalized
fully and across the country. If the proposed bill is passed, Canada will become the first Group of Seven to achieve the goal of making cannabis legal nationwide. It will be the second in the world behind Uruguay. The Prime Minister is all set to legalize, but is it enough to pass? With all the back and forth between government and officials, there's a good chance of a delay, but I don't think it would be too long.