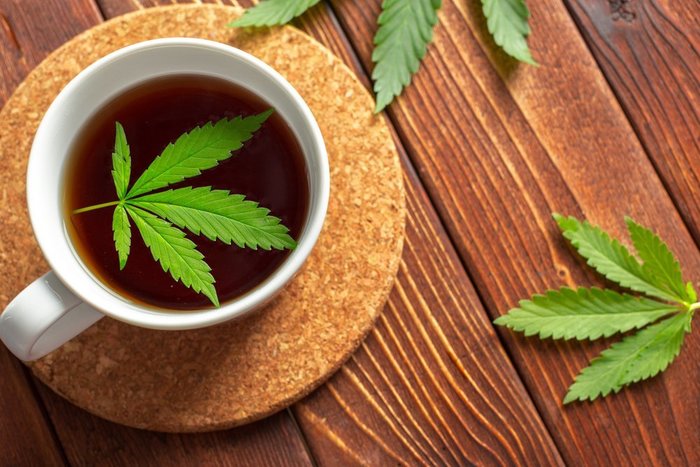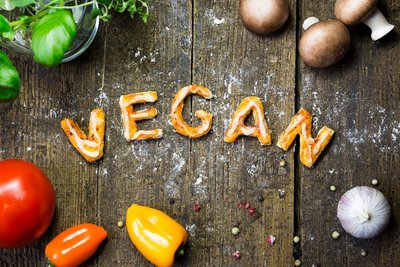 Growing marijuana is a process, and there are lots of variables that go into it, regardless of whether it's an indoor or outdoor grow. Regarding the grow medium, it's common for growers to use variations of soil in addition to other nutrients to help the plants grow better and/or fuller. Like growing other vegetables and plants, it's common for farmers/growers to implement additives into the soil, and some of these additives aren't vegan. Vegan products are those that contain no animal products or byproducts. Although many people would think that marijuana is vegan, that's just not the case for all marijuana plants. Read on to find out what vegan marijuana is and what you should know before purchasing various vegan marijuana products.
Commonly Used Soil Additives
Although marijuana is a natural plant, many gardeners and even marijuana growers use certain additives that aren't necessarily needed. For example, many farmers and some marijuana growers use crushed bones and dried blood from animals in their soil, which they believe helps boost their plants. Unfortunately, it's common for organic farmers to use blood and bone meal in their soil as a form of fertilizer, according to Animal People Forum.org.
In addition, in the U.S., medical marijuana must be grown organically; therefore, it's possible that blood and bone meal is used in the soil of organic marijuana plants. However, there are vegan alternatives to these additives, such as dead seaweed from the ocean, dirt from a ditch, manure from different animals, compost teas, and worm castings. Overall, vegan marijuana plants exist because growers are interested in using alternative methods that are healthier and more eco-friendly than animal byproducts.
Important Details About Vegan Marijuana
When it comes to vegan marijuana plants, it's all about the soil and the nutrients. Vegan marijuana is the kind that's grown without blood meal, bone meal, and fish hydrolase. Recently, there's been a trend toward products that are "veganic," a combo of vegan and organic. Veganic products are those that don't use any animal products during any part of the growth or harvesting process, according to Cannabis.net.
Additionally, vegan marijuana plants receive their nutrients from plant-based meals, which are not only more cost-effective, but they're also kinder on the environment. It's simple yet beneficial for growers to remove animal products from the soil they use for their marijuana plants since it reduces the environmental impact of the grow.
Furthermore, the main goal of growing vegan marijuana is to imitate the natural growing environment of marijuana, as mentioned by Cannabis.net. In their natural environment, marijuana plants are exposed to only a minimal amount of animal products, but the plants still flourish and provide healthy bud to users.
Why Veganic Growing Methods Work Well
When growers use veganic growing methods, the soil is supercharged with nutritious fungi and microbes. Fortunately, veganic cultivation helps make the nutrients much more bioavailable, which results in the marijuana plants receiving the most nutrients possible, according to Cannabis.net. Thanks to the developers of veganic growing, users can benefit from healthy vegan marijuana in addition to the many other medicinal properties and benefits within the plant.
In the 1940s, horticulturalists Kenneth Dalziel O'Brien, Rosa Dalziel O'Brien, and Maye E. Bruce proved that it was possible to grow healthy crops without using or relying on animal waste products. Since then, many marijuana growers and dispensaries (such as California's Buds & Roses) have implemented vegan additives into their marijuana plants instead of animal byproducts. Also, vegan marijuana can be just as potent and even more potent than non-vegan marijuana. According to an Herb.co article, this was the case with California's Buds & Roses veganic high-CBD strain: it took first place in the High Times Cannabis Cup and Carnival in 2016.
By containing no animal products, no synthetic pesticides, and no synthetic fertilizers, and by still providing a high-potency, quality product, veganic growing methods have stolen the attention of marijuana users all over.
Popular Vegan Marijuana Products
If you're interested in purchasing some vegan marijuana products, there are a few companies you should remember for your next trip to the dispensary. For example, Wana Brands sells vegan products like gummies, which are all made with pectin rather than gelatin. You can find their gummies and mixed fruit jewels at different Colorado, Oregon, and Nevada dispensaries.
Another company that sells vegan marijuana products is Canyon Cultivation, whose products are made using a proprietary extraction method that's completely free of animal products and GMOs. Canyon Cultivation sells sour apple hard candy, cannabis-infused coffee, and caramel apple suckers. Lastly, Zendo edibles creates and sells grown-up vegan marijuana snacks like flavored almonds, peanut butter, and infused coconut oil. Zendo's philosophy is that nature provides all that we need to be healthy and happy, and that includes a huge array of vegan marijuana products.
Vegan-Friendly Marijuana Tea Recipe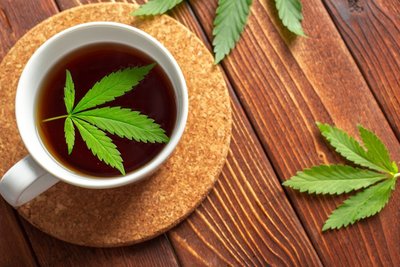 If you're looking to make your own vegan marijuana-infused tea, here's a great, low-THC recipe to try out:
Ingredients:
1.5 grams of organic lemongrass (in tea bag), 1.5 grams of organic chamomile (in tea bag), 1 teaspoon organic dried mango cut into pieces, ¼ cup organic marijuana (stems and leaves), and 750 milliliters of boiling water
Directions:
Break up clean and dried marijuana stems and leaves

Bring water to a boil and steep all ingredients for 7-10 minutes, stirring frequently

Let the mixture chill for 15-20 minutes and add maple syrup for a natural sweetener
Next time you stop by your local dispensary, ask them about their growing methods and whether they've thought about switching to veganic growing methods in addition to using vegan additives for the marijuana plants' nutrients. Vegan marijuana is the future of marijuana, and with time, more cultivators will switch over to veganic growing methods instead.
To learn about the essential tools for growing marijuana, check out the helpful article here.
To learn about the differences between growing marijuana indoors and outdoors, read the interesting article here.
Article by: Nicole Skrobin