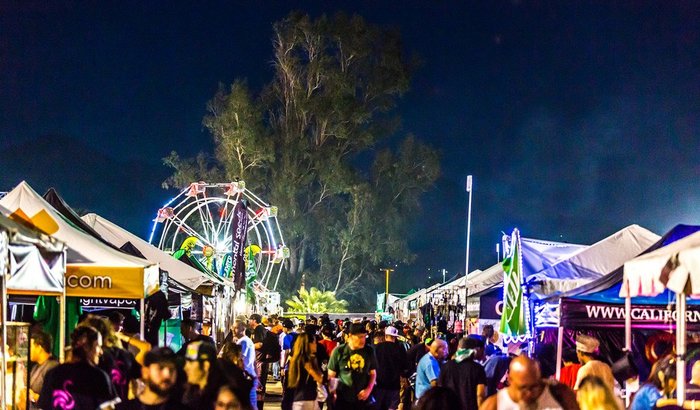 With marijuana slowly integrating itself into the mainstream, industry leaders in states that have legalized recreational use are looking to capitalize on cannabis. Luckily for us, that means more festivals and gatherings where we can meet like-minded people, and learn more about our favorite flower. The most recent one of these celebrations was the Michigan Cannabis Cup, the Midwest division of the very popular marijuana contest.
The High Times Cannabis Cup has actually been around for quite a while. The first one was held in 1988, which seems surprising until you realize it all started in Amsterdam. It was founded by High Times editor Steven Hager, who envisioned an Oktoberfest-like event where a variety of judges would sample and vote on the best cannabis and equipment.
The first Cannabis Cup to be held in the U.S. in 2010, and there are now events in California, Colorado, and Washington, in addition to the Cannabis Cup Michigan. This year's Midwest Cannabis Cup was packed with excitement, so let us catch you up on what you missed.
The Contest Winners
Cannabis Cup Michigan features contest categories for every marijuana designation you can think of, from topicals to non-solvent hash. And this year, the Cup only accepted entries grown and processed within the state of Michigan. Here are the winners from our favorite categories, so you can keep an eye out for these strains on your dispensary shelves.
Edibles: Pink Polar Bear Chocolate Chip Cookie Dough – by Lake Effect
Topicals: Michigan Organic Rub – by Herbal Solutions Ypsilanti
CBD Concentrates: Star Tonic Distillate – by LightSky Farms
Medically Infused Products: Lemon Skunk Rocks – by Got Meds
Vape Cartridges: Gelato Vape Cartridge – by 710 KingPen
Indica Flowers: GMO Cookies – by Arborside
Sativa Flowers: White Lavender – by Lake Effect
Hybrid Flowers: Sunshine #4 – by Midnight Roots
That's the best of the best, but if you'd like to see the top 10 entries from every category, head over to this link.
Services for Stoners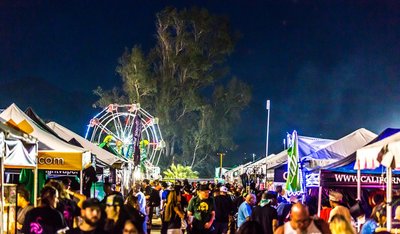 While the judging is the central event at the Cannabis Cup Michigan, there's much more to it than that! Here are some of our favorite services provided at the festival.
Medical Certifications: Although the Cannabis Cup Michigan is open to the public, only card-holding medical consumers are allowed to sample any wares. That's why there were booths set up to help people get certified on the spot. Handy!
Informational Booths: One of the greatest opportunities at a Cannabis Cup is to learn from the best. Whether you needed tips on how to clone your plants successfully, or wanted to see a new vaping product in action, there were booths as far as the eye could see of industry professionals willing to share their knowledge.
Samples: For most of us, the lure to a marijuana festival is the chance to sample different strains and forms of our favorite plants, and Cannabis Cup Michigan did not disappoint. Attendees were able to sample hundreds of strains from the Cup's competitors, and one vendor even handed out free dabs to keep things interesting!
Marijuana With a Side of Music
To make the festival even more vibrant, Cannabis Cup Michigan invited some heavy hitters to the main stage. Music and marijuana have always been pretty closely tied, but it was still exciting to see talented artists publicly celebrate weed. The festive atmosphere was elevated by artists like:
50 Cent
Wu Tang Clan
Nelly
George Clinton & Parliament Funkadelic
Bone Thugs-n-Harmony
These are definitely some well-known artists, who capped the event off with a bang. Festival-goers left with more knowledge and more marijuana than when they arrived, and for us, that's the measure of a great Cannabis Cup!
Article By: Spencer Grey