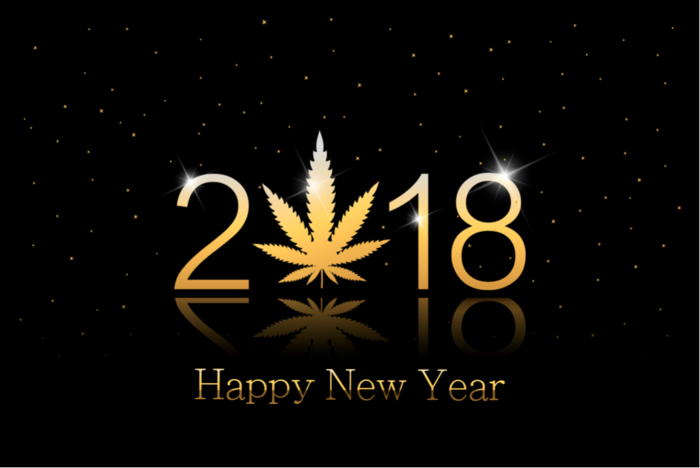 CALIFORNIA CITY, CA: Former heavyweight champion Mike Tyson broke ground on his new cannabis ranch 5 days before Christmas in California City. The 40-acre piece of land will be the site for the Tyson Ranch, which will grow high-grade THC and CBD products.
Tyson has long been convinced of the healing power of cannabis and has partnered with businessmen Robert Hickman and Jay Strommen to build the ranch. The ranch will also include a hydro-feed plant and supply store, edible factory, extraction facility, cultivation school, and campgrounds complete with luxury cabins and an amphitheater.
The former heavyweight champ's company, Tyson Holistic, will run operations at the marijuana ranch. Tyson Holistic is a company consisting mostly of armed forces veterans and the ranch is located close to the Edwards Air Force Base. The Tyson Ranch will provide many jobs in the community and plans to service veterans of the armed forces suffering from PTSD and other ailments. Tyson has also recently trademarked Iron Mike Genetics, which will also be made on the ranch.
The city's mayor, Jennifer Wood, supports the ranch and attended the groundbreaking in the small desert town 60 miles from Death Valley National Park.
California Airports in a Cannabis Conundrum
Now that marijuana is legal in California, the state's airports face complications with the new law. California's airports are all locally owned and operated, but, security checkpoints operate under federal laws. The spokesman for the Los Angeles International Airport Police Division, Rob Pedregon, says that it's a grey area because while the airport is in California, the checkpoints and aircrafts are subject to federal rules.
The Transportation Security Administration (TSA) is a federal law enforcement agency, but agents say they are focused on explosives and other weapons, not drugs prohibited by the federal government. If a TSA agent does find marijuana in a passenger's bags or in their possession, law enforcement takes over and the TSA is not involved thereafter, according to TSA spokesman Mike England. Officials say that, most likely, the passenger will be made to dispose of their stash in the trash.
People traveling outside of California should be aware of the local laws and harsh penalties of the state to which they are going. International travelers should be extremely careful because of customs and local punishments. Many countries have strict penalties for marijuana possession, and some carry lengthy mandatory sentences.
Two Arrested with 150 Pounds of Weed in Tennessee
CROSSVILLE, TN: Two people were caught with more than 150 pounds of marijuana at the Crossville Municipal airport last week and arrested. Knox News reported that 47-year-old Florida resident Dennis Howard Bonneau and 34-year-old Californian Elizabeth Reed were arrested after law enforcement received a tip that the plane Bonneau was flying contained cannabis contraband.
The trafficking investigation included officers from the Tennessee Bureau of Investigation, the Crossville Police Department, the Cumberland County Sheriff's Department, the Federal Bureau of Investigation, Homeland Security Investigations, and the Middle Tennessee High-Intensity Drug Trafficking Area Task Force.
Law enforcement officials located the plane on the tarmac, where they found more than 60 pounds of pharmaceutical-grade cannabis. Officers found an additional 90 pounds of cannabis on Reed in the airport lobby.
Both Bonneau and Reed were taken to the Cumberland County Jail and charged with manufacturing, delivery, or sale of a Schedule VI drug pending a $500,000 bond each.
Canadian Company Sells $500 Million in Liquid Cannabis
EDMONTON, CANADA: Canadian cannabis company Aurora Cannabis Inc. has reported that the company's marketable securities and cash assets are now more than $500 million. The company also had record-breaking cannabis sales for the month of November, to the tune of $3.1 million.
The company also announced that it has finished building its 800,000-square-foot cultivation facility at the Edmonton International Airport. The company is awaiting final licensing and inspections from Health Canada and expects to harvest by this year's second quarter. Canada plans to legalize recreational marijuana sales by July of this year and will be the second country to legalize weed. Uruguay was the first country to legalize cannabis in August of 2017.