Weed News: California Cracks Down on Illegal Grows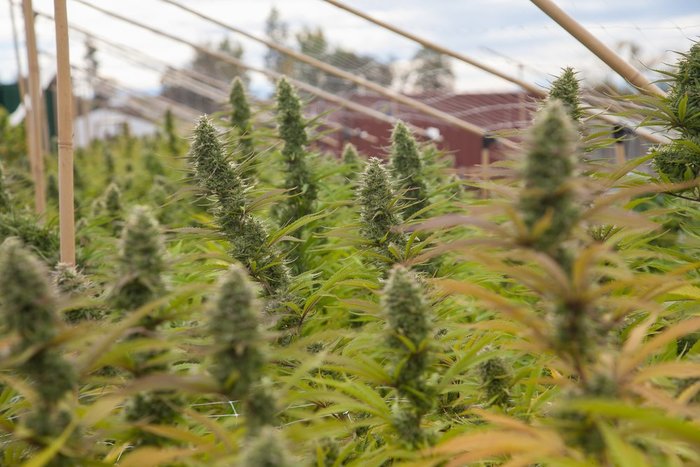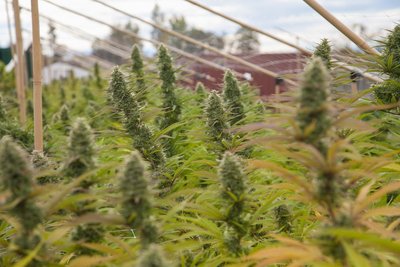 California is a very popular state for marijuana, however, forms of the substance are illegal unless a license is obtained. This week in weed news we take a look at how California is being affected by law enforcement. With marijuana becoming legal in 2018, everyone wants a piece of the pie.
Man Dies in Shootout with Deputies
First on weed news; A New York man is dead after a shootout on Tuesday with Yuba County Sheriff deputies at a cannabis farm in Oregon House, California. The deputies were responding to a report of a distressed man waving a gun and ripping up marijuana plants at the Yuba Trees Church farm. The church, part of the Sugarleaf Rastafarian Churches, is located 50 miles from Sacramento. The establishment is run by Reverend Heidi Lepp, the owner of the Sugarleaf Rastafarian Churches. She called the police after the man scared church members living on the farm with his erratic behavior.
The man she only knew as "Sawyer" began his tirade around 8:30 in the morning, she told reporters in a weed news story picked up by The Los Angeles Times. She told reporters that "He was acting irritable and clearly was very disturbed."
The man ran after being confronted and hid in a trailer-park home on the property when the deputies arrived. As two of the deputies entered the home, he opened-fire, starting a shootout with the two deputies. Both of the deputies were wounded, but a third deputy was able to get the wounded deputies out the back door to safety. Neither deputy was wearing their bulletproof vests. Unfortunately, in this case, the vests might not have provided them much protection. One deputy was shot in his leg and pelvis; the other was shot in his arm. They were both helicoptered to the Sutter Roseville Medical Center for surgery.
Swat teams evacuated nearby homes and enclosed the area. An apparent standoff then began between the disturbed man and the SWAT team, until authorities sent in a robot and shot tear gas into the residence. They then entered and found the man dead. An autopsy will be performed, although authorities believe he died in the shootout with the deputies, or by a self-inflicted gunshot wound. Both deputies are in stable condition after surgery and are expected to make a full recovery.
The man was later identified by authorities as Mark Anthony Sanchez, 33, of Gilroy, Calif. Sanchez had been an inmate at California State Prison and had two active warrants for his arrest. He also had a history of committing violent crimes. Sanchez had been a member of the church for about a month, according to Lepp. No one knows why Sanchez acted so erratically.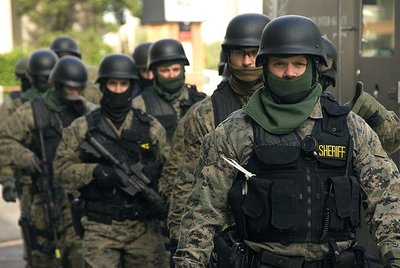 The tragedy has brought attention back to a debate about whether religious freedom laws should protect houses of worship growing cannabis. Lepp began the Sugarleaf Rastafarian Churches in 2014 after her husband, Charles Lepp, who is an ordained minister, was arrested for growing 20,000 cannabis plants for religious reasons (he said) and spent 8 years in a federal prison. He told reporters at the Sacramento Bee that;
"As a member of the church, you aren't bound
by a lot of the rules other people are. You're not
supposed to grow in Yuba County where this
incident happened without a county issued permit,
but as a church, you don't need a permit."
Lepp said that workers had been the victims of other crimes at the farm, but were afraid to call authorities. The farm has been fined in the past for growing weed illegally. The local sheriff destroyed their crops in a 2015 raid. They have filed civil suits twice but lost.
Mr. Lepp believes that weed is to Rastafarians what wine is to Catholics, and says that they use marijuana as the sacrament of their faith. Amen. However, officials say regardless of religion; they will still need to obtain a legal license in 2018 when recreational marijuana becomes legal. The Lepps say that the religious freedom laws should protect them and that they shouldn't need to get a license.
Meanwhile, authorities say that an investigation is pending regarding the shooting. No word yet on whether authorities plan to prosecute Yuba Trees Church for cultivating marijuana, but more weed news is to come.
Authorities Raid Marijuana Cultivators in Calaveras County
In other weed news, with recreational marijuana becoming legal January 1, 2018, agencies are still cracking down on illegal cultivators. In Calaveras County, they don't plan on stopping. The Calaveras County Sheriff's Office raided five different farms in northern California's Calaveras County on Wednesday. The Calaveras County Sheriff's Office made several arrests, reported The Union Democrat on Wednesday. The site also reported that according to Sheriff Rick Di Basilio, more than 12,000 plants were destroyed in a joint-effort to target cultivators who aren't registered. Several California agencies, including the California Counterdrug Task Force, Department of Fish and Wildlife, Highway Patrol, and the state's Department of Water Resources, were all involved in the three-month plan.
The Sheriff's office also gave out two structure code violations and confiscated two guns. Cheng Kuang Chao, Nai Wang Chao, Thuyen Thi Nguyen, Phu Minh Nguyen, Leon L. Santos, and Nhat Tien Nguyen were all arrested. An estimated 2.5 million dollars' worth of marijuana was destroyed in the raid. Oh vey! That's a lot of ganja. Find out where you can get your marijuana legally here.
Article By: Niko Mann