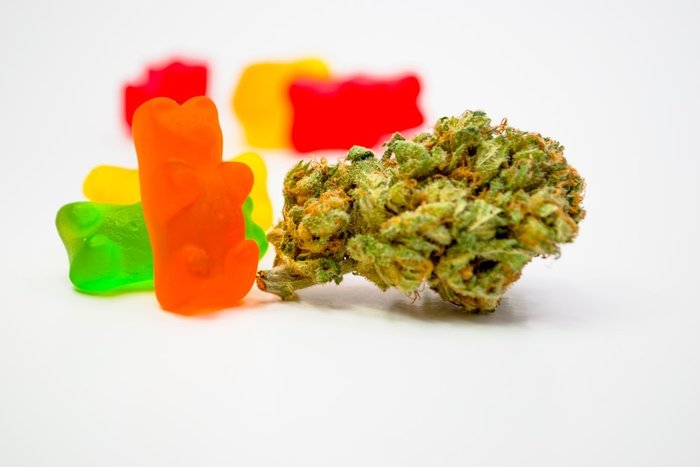 SEATTLE — The Washington State Liquor and Cannabis Board has announced that they are considering a ban on edibles and has already banned the production of specific edibles beginning Jan. 1, according to the Seattle Times.
Businesses with proper licenses will be permitted to sell the banned products until their supply runs out or until April 3 of next year but businesses will not be permitted to produce additional product.
The move was prompted by numerous complaints from the public that certain edibles attract minors. The Washington State Liquor and Cannabis Board investigated as a result of the complaints and will now be reevaluating the production of all marijuana edibles.
The production of marijuana-infused colorful chocolates, hard candies, tarts, fruit chews, jellies, and gummies are to end immediately. Marijuana-infused beverages, capsules, food, and tinctures are still allowed but the production of marijuana-infused chocolates, caramels, cookies, and mints will be reevaluated.
Candies that are frosted, dipped in colorful coatings, or have sprinkles will be banned and all chocolates must be in its original color. Marijuana-infused chocolates can no longer be shaped like a ball or a candy bar, nor can they be shaped in any shape considered appealing to children.
All product labels must be resubmitted to the Washington State Liquor and Cannabis Board by Jan. 1 for reevaluation. Appearance, color, and products that are similar to products marketed to or appeal to kids are three factors which will determine eligibility. Those that fail reevaluation will have the right to appeal and will be notified in writing if they are rejected.
The intention of the new regulations is primarily a public safety issue designed to decrease the risk of marijuana consumption by minors. Edibles can be quite potent and often contain high amounts of THC.
"A marijuana processor is limited in the types of food or drinks they may infuse with marijuana. Marijuana-infused products that are especially appealing to children are prohibited. Products such as, but not limited to, gummy candies, lollipops, cotton candy, or brightly colored products are prohibited."
Gone Gummies
The Liquor and Cannabis Board will give businesses a chance to appeal the decision if they have a product that is disallowed. A webinar will also be conducted in mid-October for those with questions about the reevaluation.
Business owners received no warning that the state Liquor and Cannabis Board was reevaluating regulations regarding edibles and were not prepared for the announcement. Edibles only make up 9 percent of the total marijuana sales in the state, however, they are quite profitable for the marijuana businesses that make them and the decision could significantly affect their profits.
Owner of Craft Elixirs Jaimie Hoffman says that her candied-fruit edibles called Pioneer Squares are 84 percent of her sales. Hoffman says that she had just gotten approval two months ago from the Liquor and Cannabis Board to begin making a new flavor of the candied fruits.
The owner of American Baked Co. Diana Isaiou is in a similar situation. She says that her company makes 60 percent of total sales from marijuana-infused fruit chews. Isaiou also bought expensive equipment and packaging for her products and is now facing a serious financial burden.
Logan Bowers is the owner of Hashtag Cannabis and pondered the rationality of the decision by the Liquor and Cannabis Board to allow some products over others. "I don't see how a chew is inherently more enticing to a child than a cookie. Children love cookies," said Bowers.
The Liquor and Cannabis Board may also revoke approval for edibles already on store shelves. A link to the webinar registration will be listed at lcb.wa.gov. for those with questions. The webinar is scheduled for Oct. 16.