Top Canadian Marijuana Stocks and Market Caps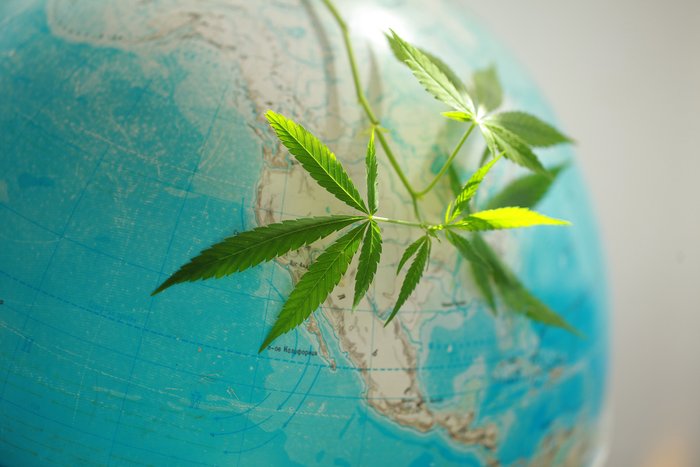 Overall, Canada puts their residents and citizens first and provides basic rights and healthcare needs to all Canadians and legal immigrants, which is quite different than in the U.S. Canada legalized medical marijuana in the early 2000s, and on July 1st, 2018, they will be the first North American country to fully recreationally legalize marijuana. Now that things are getting serious, people are wondering how they can get involved in this industry, especially regarding investing. Read on to find out the top marijuana companies on Canada's stock market and which ones may be worth investing in.
Canadian Marijuana Figures
In recent years, Canada's medical marijuana market has significantly taken off. The industry could generate $5 billion annually, which is enough to catch the interest of investors and entrepreneurs from all over the world. If an investor decides to purchase Canadian marijuana stocks today, then they can certainly reap various benefits. However, the $22.6 billion industry is still in its early stages, as mentioned in a related article by Small Cap Power.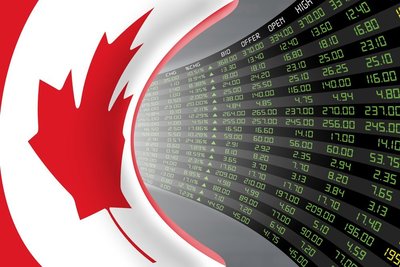 According to New Frontier Data, by 2020, it's estimated that the legal marijuana market will create more than 250,000 jobs in the U.S. alone. This figure speaks volumes because marijuana is federally illegal in the U.S., and yet a quarter of a million jobs will be created within the next two years. However, marijuana will soon be classified as a federally legal substance in Canada, which means that Canada will most likely create even more jobs than the U.S. by 2020. There's always room for improvement, but Canada is moving in a very progressive direction while also taking their time regarding finalizing essential details.
In addition, according to Arcview Market Research's reports, it's estimated that North America's legal marijuana industry will grow at a 27 percent compounded annual growth rate to $22.6 billion by 2021. These figures explain why so many investors and corporations want to get involved in the industry; different marijuana experts and analysts anticipate the market bringing in much abundance in the upcoming years.
Top Marijuana Companies on Canada's Stock Market
The top Canadian marijuana companies listed below have been pulled from the Canadian Marijuana Index, which tracks the leading marijuana stocks operating within Canada. The index is also rebalanced quarterly, so the companies and market caps are up to date.
Canopy Growth Corporation is the largest Canadian marijuana stocks company, with a market cap of more than $2 billion. In particular, the Canadian Marijuana Index states that Canopy Growth's specific market cap is $3.78 billion. Canopy Growth was also the first Canadian marijuana company to surpass the $1 billion market cap, according to Investing News.
Aurora Cannabis is another top Canadian marijuana company, with a market cap of nearly $2.89 billion. Thus far, shares of Aurora Cannabis are up more than 170 percent, and 70 percent of this amount arrived this past November, according to The Motley Fool. As time goes on, Aurora Cannabis will continue growing, especially since recently, they received a cultivation license for its indoor production facility in Quebec, Canada.
Aphria Inc. has a market cap of $2.26 billion. Recently, Aphria made their way into the U.S. marijuana market through Liberty Health Sciences, which partners with marijuana companies within the U.S., according to Investing News.
CannTrust Holdings Inc. is another top Canadian marijuana company that many investors are interested in. According to the Canadian Marijuana Index, the market cap of CannTrust Holdings Inc. is $749.98 million, and it may very well increase by 2018.
These are the top marijuana companies on Canada's marijuana stock market, but there are many more. In total, Canada's top four marijuana producers are worth more than $10 billion USD, and this was calculated after Canopy Growth Corporation more than doubled this year and Aurora Cannabis Inc. more than tripled, according to The Toronto Star.
Canada's Evolving Marijuana Market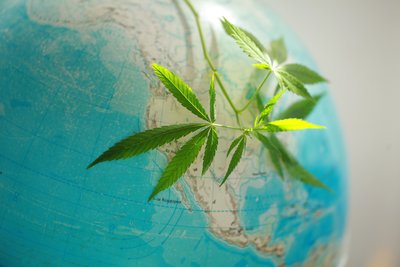 There are many other marijuana companies in Canada that weren't mentioned above, but the top eighteen Canadian marijuana constituents have experienced much success in recent years, such as Cannabis Wheaton Income Corporation, CanniMed Therapeutics, Emerald Health Therapeutics Inc., MedReleaf Corporation, and Maricann Group Inc. Moving forward, Canadian marijuana on a recreational level will be something that people travel great lengths to attain. Canada's top medicinal marijuana suppliers anticipate a significant increase in revenue after recreational legalization takes place.
Specifically, Canada's Parliamentary Budget Officer (PBO) projects that the Canadian marijuana market could be between $4.2-6.2 billion in 2018, as stated in a Motley Fool article. Not only will revenue increase, but Canada's marijuana consumption will increase as well. It's estimated that by 2021, marijuana consumption in Canada will increase from around 635 million metric tons in 2018 to 734 million metric tons of marijuana by 2021.
If these predictions turn into reality, an influx of U.S. investors will most likely get involved in Canada's marijuana market since the U.S. is still figuring out which direction they'll go regarding national legalization. Stay tuned to find out which top marijuana companies in Canada will have the most success in 2018 and which ones will expand into the U.S. and other countries in the coming years.
To learn more about Canada's up-and-coming recreational marijuana program, check out the article here.
Read this article to learn about Canada's marijuana law changes and adjustments.
Article by: Nicole Skrobin