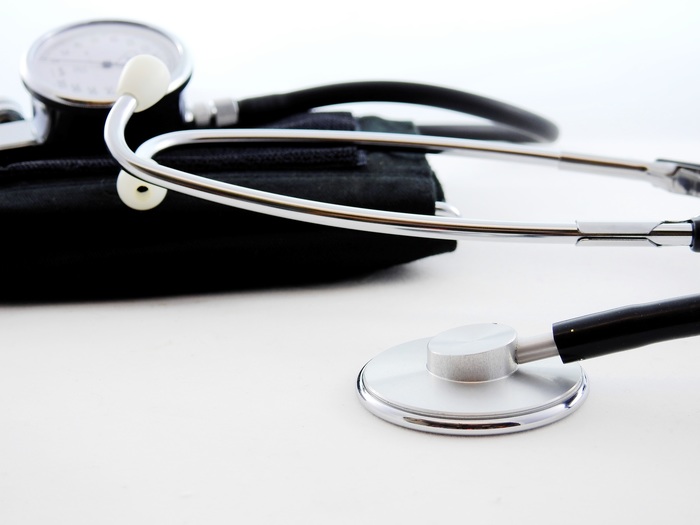 If you live in Miami and you're interested in getting a medical marijuana license, you may be wondering which doctors in your area are marijuana friendly and will give you the recommendation you need. The push for Florida cannabis use has been strong and there are several cannabis doctors in Miami already, along with plenty of doctors offices. These 6 doctors will be able to give you the help you need and make your licensing process easy and pain-free.
If you have been following the news, you know that you can soon expect to see more and more doctors springing up all over Florida. The South Florida Medical Cannabis Symposium was held on March 11th. The symposium included presentations from key cannabis industry veteran and made it so that doctors, lawyers, and industry workers could all get on the same page with the way Florida's medical marijuana program will work. More and more doctors now understand how the program will work, so you can expect to see this list updated in the future.
The most important thing to understand is that the doctors will be able to help you get a medical card by recommending you to the state for the medical marijuana program. There are a few conditions that qualify, but only time will tell if the list of qualifying conditions will expand. The way the program was set up lets the doctors decide who can and can't get a card, which leaves the individual doctor liable for anything negative that can occur, so if you get denied, you may get denied by other doctors, too. These 6 doctors are cannabis friendly, so be sure to check them out first.
Comprehensive Health Center
Comprehensive Health Center LLC is located in Miami, Florida. Dr. Rudolph Moise is a licensed family physician with approval from the state of Florida's office of Compassionate Care Use to provide doctor's recommendations for medical cannabis, so this is the doctor you will schedule your appointment with. If you're approved, you will be walked through the process of obtaining your medical card and legally allowed to buy cannabis at one of the 6 state-approved dispensaries. The office also provides family healthcare, chiropractic consultations, massage therapists, and other medical professionals. Your first visit will cost you $225, and if you come back after a year to renew your license, they'll charge only $125.
Arviv Medical
Arviv Medical Center is a multi-disciplinary doctors office in central Miami. They are focused on helping individuals achieve their personal health and wellness goals, but also provide cannabis consultations at $200. Dr. Tali Arviv, who is registered with the state's office of Compassionate Use, will help you decide whether or not cannabis is the right product for your condition. The only difference is that at Arviv, they forge a relationship with you. The law states a 3-month relationship is required to guarantee the doctor's recommendation will go through. But taking the time will guarantee your approval. The first appointment is $200, and the follow-up appointments are $150 a piece.
AJC Medical Group Inc.
AJC Medical Group is a fully equipped, multi-disciplinary medical office in Miami, Florida. Dr. Jean Robert Charlot is board certified in pain management and emergency medicine and has over 35 years experience practicing. He has recently been registered with Florida's Office of Compassionate Use. The first appointment is $200, and the follow-up appointments are $150 a piece.
Express Marijuana Card
Express Marijuana Card was born when Amendment 2 passed last year, and after a doctor's family member had successfully used medical marijuana for cancer in Colorado. The doctors and staff here believe that everyone should have a right to medical cannabis, and aim to provide a space that offers comfort and help to individuals who could benefit from kicking their prescription medications. Consumers in Miami Florida will be seen by a Board Certified physician certified to evaluate them for Florida's Medical Marijuana Program. The office visit fee is $95 and the all-inclusive package, which includes your recommendation, is $295. Veteran discount and other discounts are available!
Certified Marijuana Doctors
This clinic was founded by a cancer survivor who received treatment in Colorado. He opened a practice in Colorado, and with the passage of Amendment 2, he moved back to South Florida to offer his expertise to fellow Floridians suffering from debilitating conditions. Dr. Fransico Bautista is a board certified gastroenterologist who has over 20 years of experience along with a vast knowledge of natural and holistic options. Dedicated to providing positive outcomes for his visitors, he will take the time to answer all of your questions and make your application process pain free. As the most inexpensive Miami cannabis doctor on this list, he will charge only $95 for your first visit, $30 for your follow-up, and a $30 fee for your renewal.
So if you're searching for good cannabis doctors in Miami, Florida, be sure to check these offices out first. Consumer care, low prices, and good recommendations from these doctors will allow you to get your medical card in a quick and painless manner.