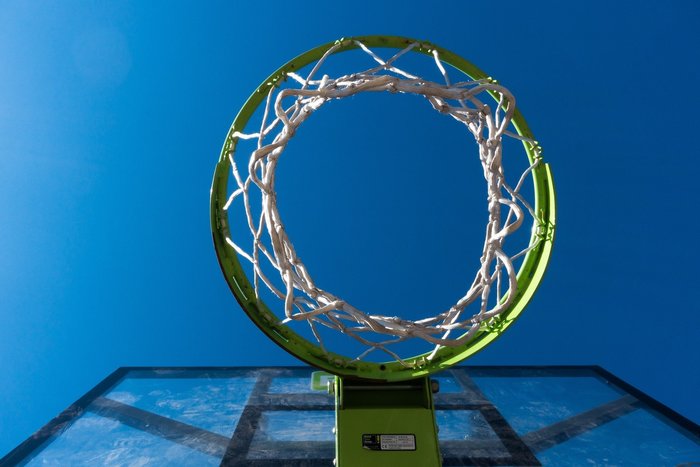 From sea to shining sea, the Golden State is known for its exports: avocados, citrus, cinema, wine and marijuana. A pop culture icon, California's influence on the cannabis industry extends beyond the not-so-humble fields of Humboldt and packed dispensaries of San Francisco and Los Angeles. Also, it's March Madness.
California kush dominates markets from Colorado to Massachusetts with popular strains praised by locals and transplants alike. Yet in such a saturated market, how do you figure out what is worth smoking? In this edition of March Madness, we tackle heavy-hitting California Indica strains known for their West Coast style, strength, and smoke.
Alien Dawg
Like most things in California, Alien Dawg has international genetics. The potent Indica has Northern Californian and Afghani roots and is cross between Chem Dawg and Alien Technology. The diesel aroma from Chem Dawg and lasting high from Alien Technology – often with THC levels around 20% – solidifies Alien Dawg as a dense, dank smoke.
Grand Daddy Purple
Grandfather of California cannabis Ken Estes created the famous strain back in 2003 – and Grand Daddy Purple (GDP) has been going strong ever since. A cross between Purple Urkle and Big Bud, GDP's totes the smell and purplish hues of berries and grapes.
The pure Northern Californian Indica produces dense, furry nugs with a fruity and floral scent. Despite its phenotype, the strain's THC levels linger around 18% and is known for its energizing effects.
Pineapple Kush
Bred from the legendary Hindu Kush strain Master Kush and Pineapple, the often-forgotten hybrid ancestor of popular strains like Pineapple Express, Pineapple Kush is a strain that stands on its own. The dark green Indica has a subtle sweetness to its smoke and a relaxing high that leaves you happy and hungry. With THC levels fluctuating around 15%, Pineapple Kush is perfect for mellow evenings and meals.
Bubba Kush
Despite its ambiguous origins, Bubba Kush is one of California strains' claims to fame. The heavy yet smooth Indica totes a 21-22% THC range that will leave a smoker euphoric (and probably a little sleepy).
The strain's bulky build and the pungent, citrusy smell will transport you to a relaxing afternoon in an orange grove. Bubba Kush's intense Indica effects are best left tackled by an experienced smoker – or at least one with no plans for the evening.
LA Confidential
LA Confidential is as diverse and all-encompassing as the City of Angels itself.
LA Confidential is loaded with 20.7% THC and 0.33 CBD levels that leave a smoker feeling good in the body and soul. The award-winning strain is known for its earthy yet sweet scent and powerful psychedelic effects.
OG Kush
OG Kush is a staple strain contributing to West Coast cannabis varieties. Original seeds are rumored to have traveled from sunny Florida to similarly sunny and less humid California; the strain has since bred popular offshoots like SFV OG. OG Kush is known for its musky and citrusy smell and relieving effects. THC levels range from 19%-26%.
Larry OG
Originally from Orange County, Larry OG combines OG Kush and SFV OG to produce dense, orange-haired nugs with a clean, pine-fresh scent. With modest THC levels at approximately 14.5% and CBD portion near 1.5%, expect easy feelings of euphoria.
Purple Urkle
Not for novices, Purple Urkle allegedly comes from California's Emerald Triangle region and is an offshoot of Granddaddy Purple or Mendocino Purps. Nugs boast a pungent, sweet smell of grape and consistently purple strains. Purple Urkle's average 12.82% THC manages to leave you heavy, eased and often tired – before you can even finish the bowl.
Since not all bud is created equal, here are Leafbuyer's top three suggested strains of March Madness: The Eight Strain Battle for Supremacy – California Indica:
Best Bedtime Bowl: Purple Urkle
Most Balanced High: LA Confidential
Best Overall High: Bubba Kush