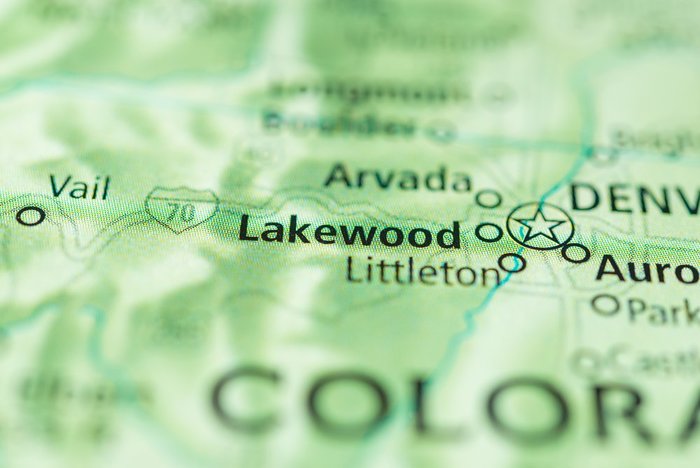 As of 2016, Lakewood, Colorado was home to 154,393 people, and although the city isn't as large or as popular as Denver or Fort Collins, Lakewood is still a well-known and commonly visited area. Since marijuana was recreationally legalized in 2014, hundreds of marijuana dispensaries have opened near Lakewood. However, to this day, multiple medical marijuana dispensaries still exist in Lakewood, and they're some of the best ones. Here we've collected three of Lakewood's top dispensaries and their best deals on the best marijuana in the city.
When weed was first legalized in Lakewood, dispensary owners began noticing the potential of the Colorado marijuana market, which prompted several businesses to serve both medical consumers and recreational users. However, there are still many dispensaries in and near Lakewood that only serve medical marijuana cardholders including Good Meds, Infinite Wellness Center, and LivWell. Fortunately for medical cardholders, they can take advantage of different dispensary deals, which are described below.
Good Meds Dispensary
Good Meds Dispensary is a full-service medical marijuana dispensary that offers cardholders one of the largest selections of BOSM Labs Live Resin in Colorado in addition to a wide variety of edibles, topicals, flower strains, pre-rolled joints, vaporizer cartridges, concentrates, and more. Good Meds is one of the few medical marijuana dispensaries that's located within a municipality that doesn't allow recreational marijuana sales, but this may change in the future. Regardless, Good Meds offers cardholders affordable access to high-quality marijuana whose carefully-curated genetics are grown using the highest-quality ingredients possible.
When going into a marijuana dispensary near Lakewood, people might assume that it's open for medical and recreational users, and although this is the case in many Colorado cities, Good Meds doesn't operate like this. They focus on helping cardholders medicate their own way while offering any help they need. Good Meds' staff is friendly, professional, informed, and discreet, and private consultations are provided for those who wish to schedule an appointment. In general, Good Meds strives to support the growth of the cannabis industry and provide educational information to their customers via their website and social media platforms.
Deals:
Good Meds offers different product deals, specials, and promotions to valid Colorado medical marijuana cardholders such as the following:
$89 for one ounce of flower
For first-time consumers, 20% off all concentrates, edibles, pre-rolls, topicals, and accessories
All flower strains are 15% off every day
Infinite Wellness Center
Another marijuana dispensary near Lakewood is Infinite Wellness Center, which is another medical–marijuana–only dispensary that offers cardholders a dignified environment with a friendly and compassionate staff that strives to facilitate the needs of each medical cardholder. One of the dispensary's main goals is to help dispel the negative press, thoughts, and attitudes towards utilizing marijuana as a multi-beneficial medicine, and they strive to do this through bringing light, awareness, and fresh insights into people's well-being by embracing positive marijuana views in today's culture.
Overall, Infinite Wellness Center prides themselves on providing top-shelf marijuana, excellent customer service, and a wide variety of quality products to consumers in a comfortable, professional, and relaxing environment. As a result, this dispensary offers deals for medical marijuana consumers who participate in their member reward program, which allows customers to receive rewards on all purchases.
Deals:
Thursdays: Customers can receive 20 percent off all concentrates besides Flux concentrates
Flower Friday: $5 off any eighth, quarter, or half ounce of flower, or $10 off any full ounce
LivWell Dispensary
The last dispensary near Lakewood that we'll highlight is LivWell Dispensary, which has grown from being a single location to Colorado's biggest marijuana-sector employer. LivWell started in 2009, and since then, they've focused on being more than a dispensary by offering their customers helpful educational documents, access to high-quality medicine, and necessary information to consume marijuana responsibly. LivWell knows that marijuana has the power to increase quality of life, but with that kind of power comes significant responsibility. Therefore, LivWell strives to educate their customers of what they must know.
Deals:
LivWell strives to keep prices low to offer the best strains for less money, and they only sell the top of the marijuana crop to fulfill medical consumers' needs. Fortunately, LivWell offers a variety of deals that customers can take advantage of, which includes the following:
Ounces for $89.99
Eighths for $20 for recreational users, and $15 eighths for medical consumers
5 pre-roll joints for $40 for recreational users, and 4 pre-rolled joints for $20 for medical consumers
Overall, each of these marijuana dispensaries near Lakewood, Colorado offers top-of-the-line products, friendly and helpful customer service, and unbeatable deals that are worth taking advantage of. If you're a medical marijuana consumer, be sure to check out Good Meds, Infinite Wellness Center, and/or LivWell to find what you're looking for and perhaps discover new products that'll suit your needs and wants without breaking the bank.
To learn how much weed you can legally carry in Colorado, read this informative article:
How Much Weed Can You Have on You?
LivWell, Infinite Wellness Center, and Good Meds are all proud partners of Leafbuyer.
Article by: Nicole Skrobin